Asian Americans from across the country are heading south to take part in the 50th anniversary observance of the historic civil rights march from Selma to Montgomery, Ala. this weekend - some, as a return journey, others, for the first time. Below, a few participants share their reasons for making the trip and their thoughts on why the events of 1965 extend far beyond just Black and White.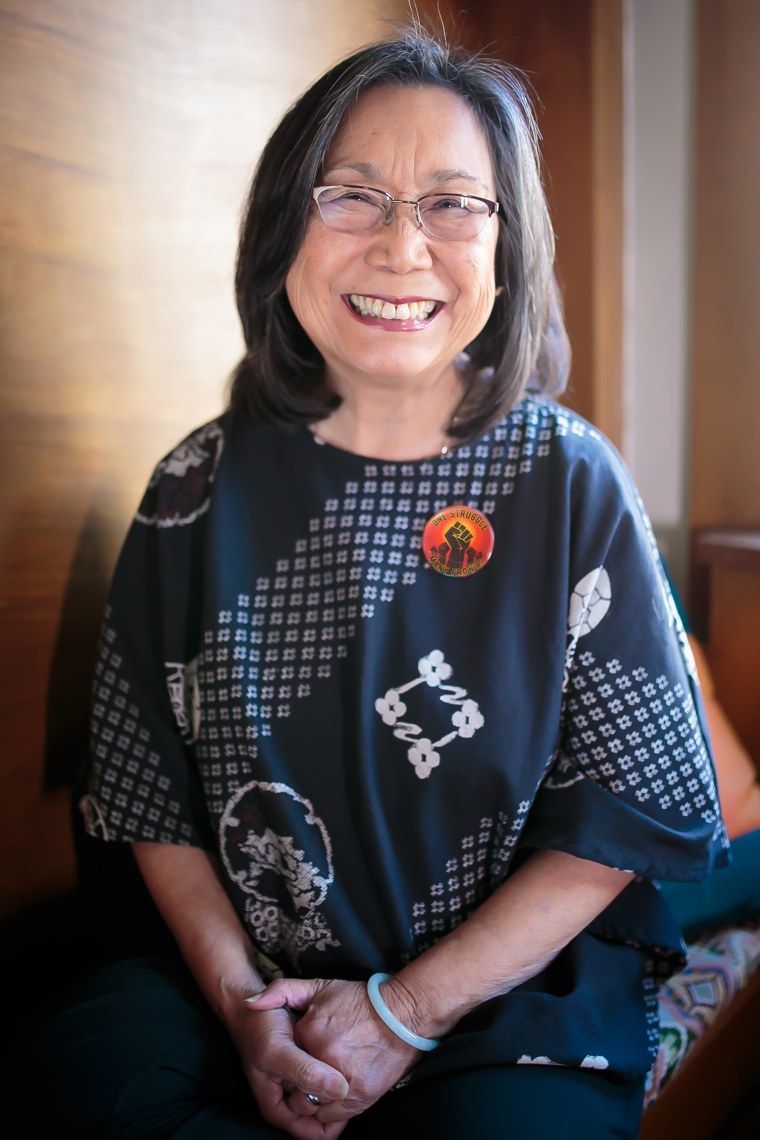 Pam Tau Lee
Lee is the founder and chairperson of the Chinese Progressive Association in San Francisco, and the founder of the Asian Pacific Environmental Network. On Saturday, Lee will be inducted into the Hall of Resistance in the Ancient Africa Enslavement and Civil War Museum in Selma. The following is an excerpt from remarks she will deliver on the occasion.
"In 1955 I transferred to a non-segregated elementary public school. Moving away from the poverty of San Francisco's Chinatown did not fully address the impact of white supremacy; but it was the civil rights and later the black power movements that opened the door for hundreds of thousands of people like me to dedicate our lives to fighting for needed change; change that can end poverty, white supremacy, patriarchy and wars of aggression, a change for a better America.
Today I will join a contingent of Asian Americans who have traveled across the country to be here. I will be helping to hold a banner which reads "Asians4BlackLives." As an elder now age 67, I feel it is important to stand with the young people who are charting the movement for Black Lives Matter. Our group, Asians4BlackLives, believes that true freedom and liberation depends on the freedom and liberation of Black people. This means putting an end to state sponsored violence. Asians4BlackLives is committed to an America that comes to terms with the trauma of its painful history and finds true reconciliation for it. Mass incarceration and the over criminalization of Black, Brown and Native people must end, leaving in its place a culture that embraces our histories and stories, puts an end to racial bias and White supremacy in all its forms. We in Asians4BlackLives are committed to conducting education within our communities and building solidarity.'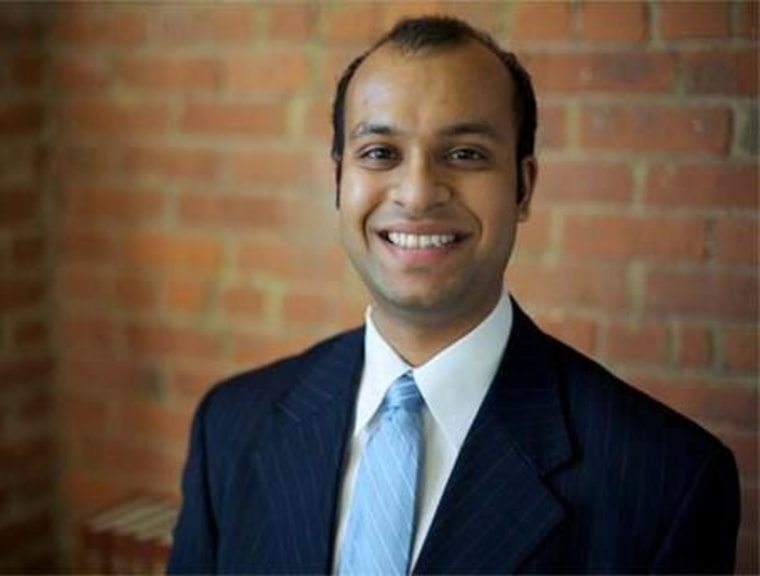 Rachit Choki
Choksi, currently of Washington, DC and formerly of New Jersey, is an APAICS Legislative Fellow on Capitol Hill, where he works on civil rights and other issues.
"I made the connection between Asian-American civil rights and those of other communities of color in the United States when I read MLK's travel account "My Trip to the Land of Gandhi." He wrote: "Moreover, Gandhi not only spoke against the caste system but he acted against it. He took 'untouchables' by the hand and led them into the temples from which they had been excluded. To equal that, President Eisenhower would take a Negro child by the hand and lead her into Central High School in Little Rock." Twenty-five years before I was born, and decades before 9/11 and its aftermath, MLK was drawing parallels across time and space for me. In that same essay, he intimates that the civil rights movement—including Selma—goes beyond black and white, observing that "[w]e were looked upon [by the Indians] as brothers with the color of our skins as something of an asset."
That is why I have to care about everyone's civil rights in America. And that is why I think my participation is important. But the reason why I want to care about civil rights is more personal. The communities that are the subject of suspicion today tend to look like me—brown-skinned, sometimes bearded, a foreign name. If I do not take an interest in civil rights, then there may be no check on unwarranted suspicion, and then eventually I will become the target of suspicion. As for other Asian Americans who feel they do not have to or want to care, I recognize that some do not participate because they see this as a black and white space. They may know about racial profiling, community mapping, and political machines, but they do not know about Yasui, Kochiyama, Saund, or Mink, or those who marched at Selma like Todd Endo. Yet nobody owns civil rights or the movement. Protestors and marchers today borrow from MLK, who borrowed from Gandhi, who looked, in part, to the ancients for guidance. When you realize this, you understand that every episode in American history is one of a continuous chain of events in human history about the struggle to be recognized as an equal. I'm marching to help people understand that, and for one other reason: again, MLK: "The arc of the moral universe is long, but it bends towards justice." Just as our inalienable rights are not self-executing, so it takes force to bend the arc. I'm bending it by marching on it."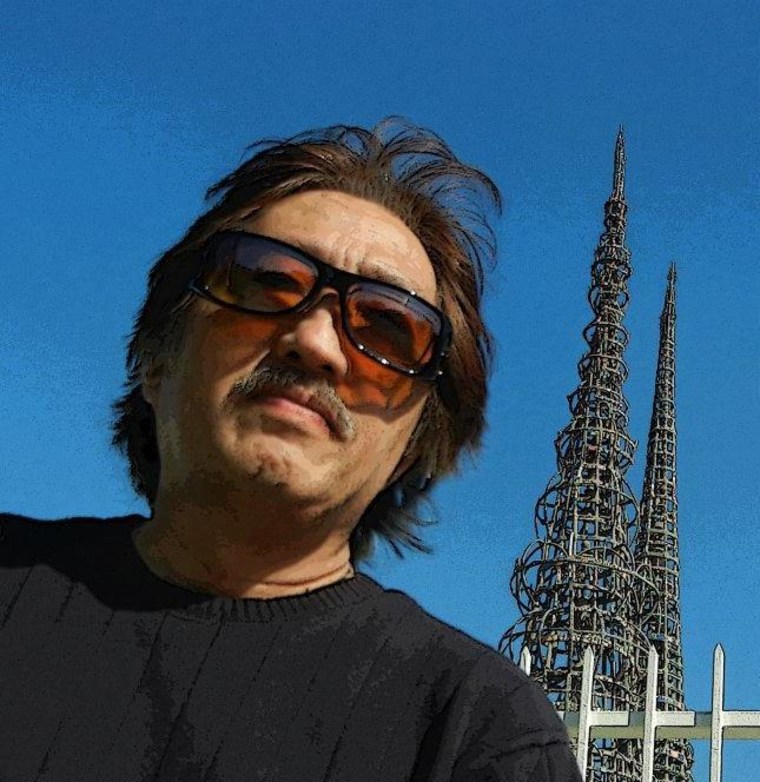 Mike Murase
Murase is a long-time activist based in Los Angeles, Calif. He worked in the Free South Africa Movement, as district director for Congresswoman Maxine Waters, and now works now to preserve Little Tokyo and serve the Japanese-American community.
"I was too young to take part in the march from Selma to Montgomery in 1965. I first got politically involved in the Asian-American Movement of the 1960s and 70s, but was greatly influenced by Black people's struggle for equality and freedom. I have to say, initially I identified more with Malcolm X and the Black Panther Party. It was much later when I learned to appreciate the role that Dr. Martin Luther King, SCLC and others played, and how Malcolm X and King were really two strands of the same movement for political power and economic equality.
Over the years, I continued to be an activist in South Central LA and in Little Tokyo, where I have deep roots. I was, of course, aware of the persisting inequalities and injustices in society, but last summer, when New York cops put an illegal chokehold on Eric Garner and Ferguson police killed Michael Brown, it brought to the forefront a whole history of systematic oppression and police brutality, going back to Emmett Till, Jimmy Lee Jackson, Fred Hampton, and so many more. By the time I saw Ava Duvernay's "Selma," a group of us - Asian Americans from the West Coast and East - already had tickets to Selma to take part in the 50th anniversary march.
The generations of immigrants and others who have come before us in our own community worked hard create a better life for the next generation, but I also know that many of the rights we enjoy today and due to the decades of struggle the Black leaders and people waged. My generation stands taller now because we stand on their shoulders."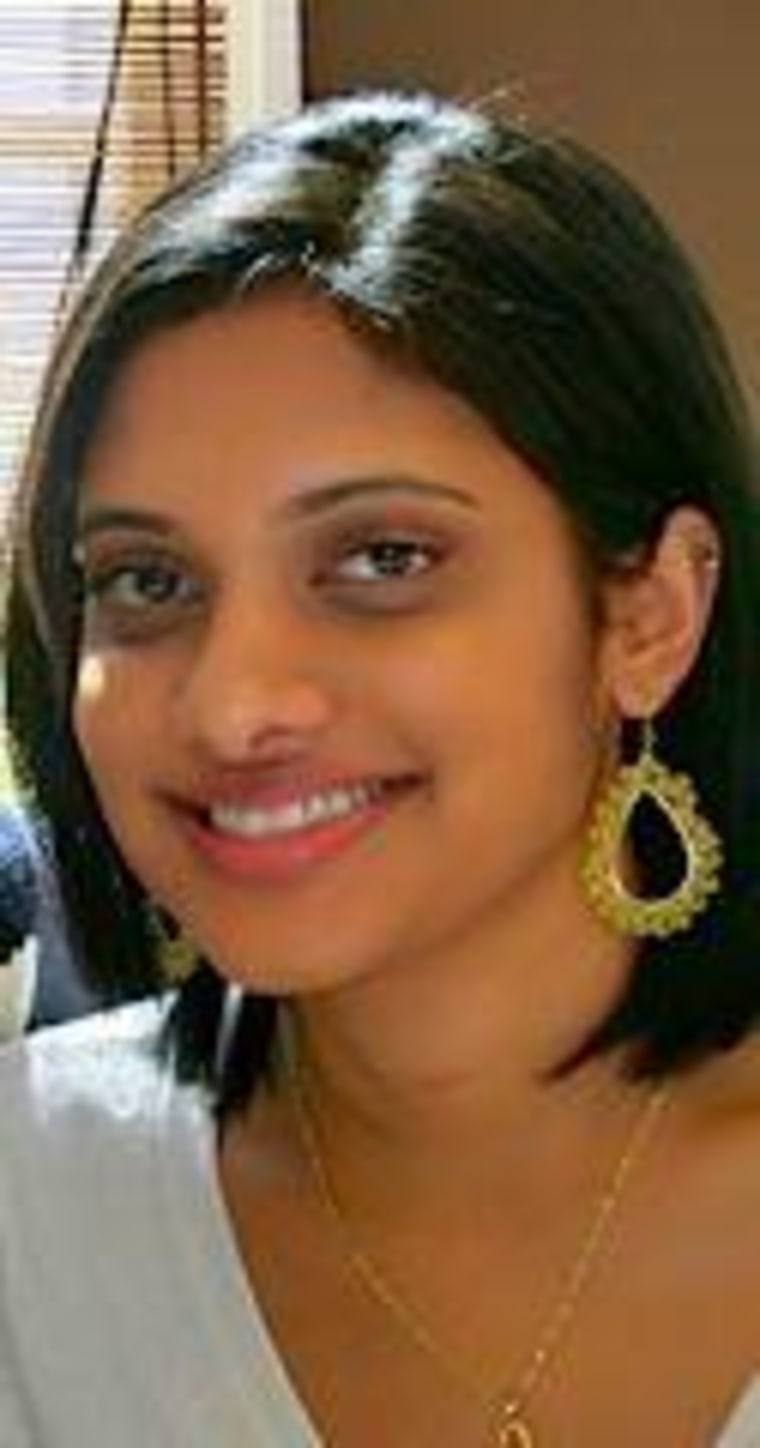 Lakshmi Sridaran
Sridaran is the Director of National Policy and Advocacy at South Asian Americans Leading Together (SAALT) in Washington, D.C. Lakshmi moved to Washington, D.C. after working in New Orleans for six years as an urban planner focused on economic justice efforts in the recovery.
"Growing up as a South Asian American in the deep South, I have always valued and sought out opportunities to build solidarity with other communities of color. One pivotal moment in my learning as an organizer was participating in New American Freedom Summer in 2004. We began our journey in Meridian, Mississippi hearing from veterans of the Civil Rights Movement. They drew the profound connections between Freedom Summer in 1964 and the fight to register Black and immigrant voters in the South for the 2004 elections.
While Black communities continue to face disproportionate rates of disenfranchisement, it is now coupled with a systematic disenfranchisement of immigrants with the volume of voter suppression efforts seen all over the country. Our collective struggle is to continue fighting to preserve the voting rights protections that the Black community in Selma and all over the country fought to win for all communities of color. As we see the key protections of the Voting Rights Act unraveling before our eyes, it is more important than ever that we stand together and continue the fight to preserve all parts of this legislation. My hope this weekend in Selma is to continue building with Black and API (Asian Pacific Islander) community organizations and renew my inspiration for the critical movement work that lies ahead."
For more on this story, and others like it, follow @NBCAsianAmerica on Twitter and like NBC Asian America on Facebook.