A British model and aspiring actress sued Harvey and Bob Weinstein and The Weinstein Co. on Monday, accusing them of having violated U.S. sex trafficking laws when Harvey Weinstein allegedly assaulted her in France in 2014.
In the lawsuit, filed in U.S. District Court in Manhattan, the woman, Kadian Noble, 30, says the alleged assault took place at Le Majestic, a hotel in Cannes, France, in May 2014, about three months before the annual Cannes Film Festival.
The civil action, which alleges that Weinstein pulled Noble into the bathroom of his hotel suite and forced her to perform a sex act on him, seeks a jury trial and unspecified damages.
Representatives of The Weinstein Co. weren't immediately available for comment, said a woman who answered the telephone at company headquarters.
Bob Weinstein owns about 23 percent of the company, as does Harvey Weinstein, who was fired last month.
The company's board has previously said it was blindsided by the other sexual misconduct allegations against Harvey Weinstein. "These allegations come as an utter surprise to the Board," it said in a statement last month. "Any suggestion that the Board had knowledge of this conduct is false."
Related: Since Weinstein, here's a growing list of men accused of sexual misconduct
Meanwhile, Harvey Weinstein's representatives put out the same statement they have distributed after previous allegations of misconduct against him have emerged: "Mr. Weinstein denies allegations of non-consensual sex. Mr. Weinstein has further confirmed that there were never any acts of retaliation against any women for refusing his advances."
The suit alleges that Weinstein groped Noble and forced her to masturbate him. According to the lawsuit, Weinstein told her that "she needed to relax" and that if she did so, "his people would have all of her details and would 'take care of everything' for her."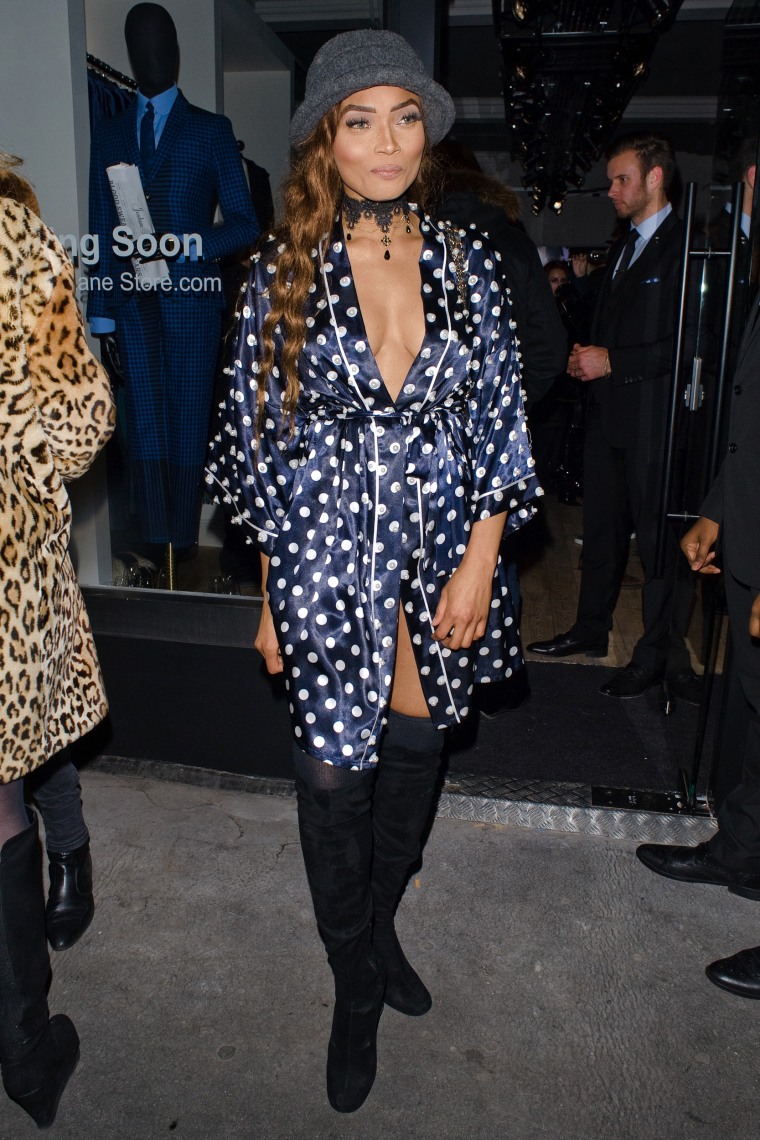 Unlike previous lawsuits alleging sexual misconduct or assault by Weinstein, Noble's suit is filed under a federal statute outlawing "sex trafficking activities" that affect interstate or foreign commerce.
Sex trafficking laws are commonly associated with cases involving human smuggling operations, but federal law defines sex trafficking more broadly than that: It's the recruitment, harboring, transportation, provision or obtaining of any person "for the purpose of a commercial sex act," and a commercial sex act is "any sex act on account of which anything of value is given to or received by any person," according to the U.S. Code.
"Essentially under the statute, if a U.S. citizen goes to another country and uses force to entice a person to engage in a commercial sex act, they violate this law," Jeff Herman, Noble's attorney, told NBC News on Monday night. "The offer to help my client with a movie role is certainly something of value. It fits, I think, squarely in the purview of the action."
Moreover, Herman said, a federal action means he is "able to bring it in the United States for an assault that occurred in France."
Herman also represents actress Dominique Huett in a California lawsuit accusing The Weinstein Co. of having enabled sexual misconduct by Weinstein. In an interview last month on NBC's "Megan Kelly Today," Huett alleged behavior by Weinstein that resembles Noble's account.
Herman said he and Huett "very likely will" refile Huett's case in federal court under the same sex-trafficking statute.
The lawsuit names Weinstein's brother, Bob Weinstein, and The Weinstein Co. as co-respondents, accusing them of having contributed to Harvey Weinstein's foreign travel to recruit women into "forced or coerced sexual encounters on the promise of roles in films or entertainment projects."
"Not only is the perpetrator liable, but so is anybody who participated or benefited from it," Herman said.
Besides opening a potential new avenue for accusers to pursue Weinstein, filing under the federal statute could significantly extend the period of time during which Weinstein's actions could be examined.
In many states, statutes of limitations on rape or sexual assault can be as short as two or three years. The statute of limitations for federal sex trafficking crimes, by contrast, is 10 years.
Noble and Herman scheduled a news conference for Tuesday afternoon in New York.
CORRECTION (Nov. 28, 2:25 p.m.): An earlier version of this article misstated the date of the alleged abuse. It was May 2014, not February 2014. (The incorrect date was originally listed in the lawsuit.)