British police are reportedly investigating three new sexual assault allegations against Oscar-winning actor Kevin Spacey, including one accusation that dates back more than two decades.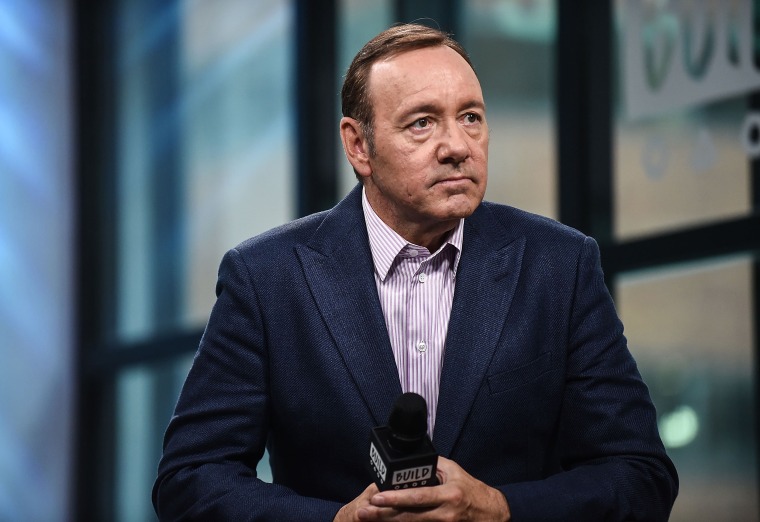 The allegations against Spacey, the former artistic director of the Old Vic theater in London, were first reported by TMZ and later confirmed by police to Variety.
London's Metropolitan Police had previously confirmed three other investigations against Spacey, bringing the total to six. He also faces a wave of sexual misconduct allegations in the United States.
British police, who do not publicly identify suspects in many crime cases, provided NBC News with details about the three new allegations that matched those in the TMZ report. They did not name Spacey.
Five months ago, on Feb. 8, a man reported that he had been sexually assaulted in 2008 in Lambeth, the London borough that is home to the Old Vic.
That same month, on Feb. 14, a man reported that he had been sexually assaulted in 2013 in Gloucester.
And two months later, on April 17, a man reported that he had been sexually assaulted in 1996 in Westminster.
Officials with Scotland Yard's Child Abuse and Sexual Offenses Command are investigating the accusations, police said in a statement.
The reports come amid news from a recent interview with actor Guy Pearce, who co-starred with Spacey in the 1997 noir thriller "L.A. Confidential."
In an interview Tuesday with Australian talk show host Andrew Denton, Pearce called the actor a "handsy guy."
"Tough one to talk about at the moment," said Pearce, who is Australian. "Amazing actor. Incredible actor. Slightly difficult time with Kevin, yeah. He's a handsy guy. Thankfully, I was 29, and not 14."
"Star Trek: Discovery" actor Anthony Rapp accused Spacey of making a sexual advance at him in 1986, when Rapp was 14 and Spacey was in his mid-20s.
Spacey, now 58, issued an apology after Rapp's allegations were reported by BuzzFeed.
He then virtually disappeared from Hollywood. He was fired from the Netflix series "House of Cards" and cut from the film "All the Money in the World."