Carolina Panthers owner Jerry Richardson said Sunday that he would sell the National Football League franchise amid allegations that he used a racial slur against an African-American employee and sexually harassed female workers.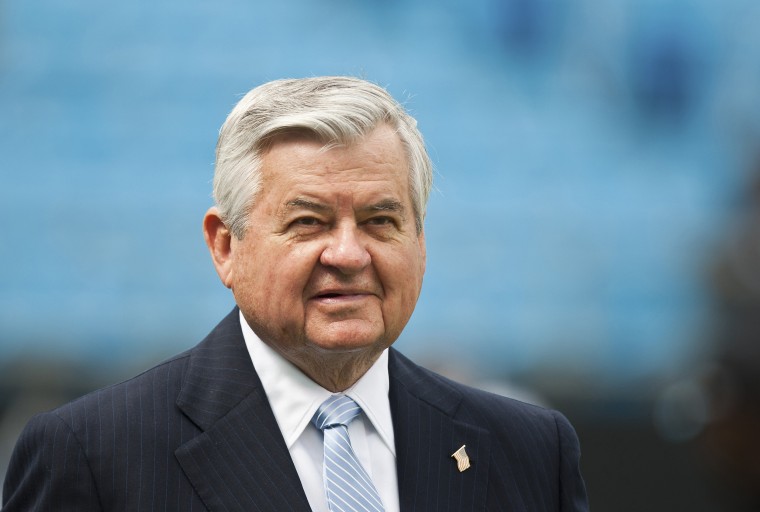 The announcement came after the allegations were first reported by Sports Illustrated — and on the same day the Panthers defeated the Green Bay Packers, making them 10-4 and ranked fifth in their conference.
In a statement, Richardson said there had been "no greater mission or purpose in my life" than bringing an NFL team to Charlotte, North Carolina.
"I believe that it is time to turn the franchise over to new ownership," he said. "Therefore, I will put the team up for sale at the conclusion of this NFL season."
The statement does not address the allegations, which were reported anonymously to Sports Illustrated.
Related: Accusations in the #MeToo era: How companies handle complaints
The report alleged that Richardson paid confidential settlements to at least four complainants that included nondisclosure and nondisparagement clauses.
In a statement Sunday, team spokesman Steve Drummond said the team was "fully committed to a full investigation" of the allegations and is "taking appropriate steps to address and remediate misconduct."
Drummond added that the franchise is "committed to ensuring a safe, comfortable and diverse work environment where all individuals, regardless of sex, race, color, religion, gender, or sexual identity or orientation, are treated fairly and equally."
Richardson has owned the Panthers since 1993, when they became the league's 29th team and its first expansion franchise in nearly two decades.
Rapper and music producer Sean "Diddy" Combs said on Twitter that he is interested in buying the team. "There are no majority African-American NFL owners. Let's make history," Combs said in another tweet.
"I want in!" replied two-time NBA MVP Steph Curry.