LAS VEGAS — First-term Democratic Congressman Ruben Kihuen of Nevada, who is at the center of sexual harassment allegations, announced Saturday he won't seek re-election.
Kihuen's announcement came a day after the House Ethics Committee opened an investigation into whether Kihuen "may have engaged in sexual harassment" with a campaign aide and a lobbyist.
"I want to state clearly again that I deny the allegations in question," Kihuen said. "I am committed to fully cooperating with the House Ethics Committee and I look forward to clearing my name."
The freshman congressman said the accusations would be distraction during a re-election campaign.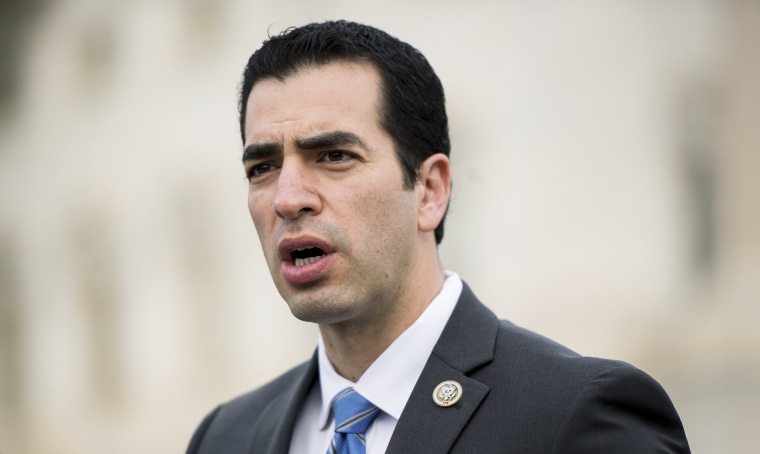 "Therefore, it is in the best interests of my family and my constituents to complete my term in Congress and not seek re-election," Kihuen said.
A former campaign aide said Kihuen propositioned her for dates and sex despite her repeated rejections during his 2016 campaign. A lobbyist told the Nevada Independent that he touched her thighs and buttocks and made unwanted sexual advances while he was a state senator.
The Ethics Committee in a statement Friday by the panel's Republican chairwoman and its ranking Democrat said the fact the committee was investigating the allegations does not indicate any violation has occurred and that the committee would make no further public statements pending completion of its initial review.
Kihuen's decision may not be enough for some of his colleagues. The top House Democrat, Minority Leader Nancy Pelosi, has called on Kihuen to resign, a request that he has resisted. Kihuen also apologized after the first allegation was made public, but said he didn't remember the events the way the former campaign aide had described.
Related: A list of political figures accused of sexual misconduct
A native of Mexico and the first Latino to represent Nevada in Congress, Kihuen represents the state's 4th Congressional District, which stretches north from the Las Vegas metro area into sparsely populated central Nevada.
Kihuen is among a growing number of lawmakers whose political careers have been thrust into uncertainty or ended altogether by allegations of sexual misconduct. On Thursday, Rep. Blake Farenthold, R-Texas, said he would not seek re-election amid sexual harassment allegations that he has denied.
Rep. Trent Franks, R-Ariz., abruptly resigned last week over revelations that he'd asked two staff members to act as surrogates to have his child, offering one $5 million.
Also, Rep. John Conyers, D-Mich., retired weeks after former aides shared stories of habitual sexual harassment. Sen. Al Franken, D-Minn., announced he would step down after he was accused of improper behavior by at least eight women and his support from fellow Democrats collapsed.