Woody Allen's adopted daughter, who has accused the legendary filmmaker of sexual abuse, says she has a right to feel angry and hurt after what she described as years of being "ignored and disbelieved and tossed aside."
Dylan Farrow's comments were aired on Thursday in what "CBS This Morning" called her first on-camera interview about her longstanding abuse allegations against Allen, 82.
"Someone said this to me: 'She wants to bring Woody Allen down. She's caught up in the #MeToo, #TimesUp movement,'" Farrow, 32, told CBS' Gayle King, referring to the wider national reckoning with sexual misconduct in Hollywood and other industries.
She added: "Why shouldn't I want to bring him down? Why shouldn't I be angry? Why shouldn't I be hurt? Why shouldn't I feel some sort of outrage that after all these years being ignored and disbelieved and tossed aside?"
Related: Hollywood women form a coalition to fight sexual misconduct
Farrow has alleged Allen molested her in an attic in 1992, when she was 7 years old. Allen has denied the accusations and a subsequent investigation did not result in charges. Farrow first discussed her allegations publicly in a 2014 op-ed in The New York Times.
"I loved my father. I respected him. He was my hero. And that doesn't, obviously, take away from what he did," Farrow told CBS. "But it does make the betrayal and the hurt all that more intense," she added in a segment that aired Thursday morning.
In a statement sent to NBC News, Allen completely denied the allegations and said: "Even though the Farrow family is cynically using the opportunity afforded by the Time's Up movement to repeat this discredited allegation, that doesn't make it any more true today than it was in the past."
"I never molested my daughter — as all investigations concluded a quarter of a century ago," he added.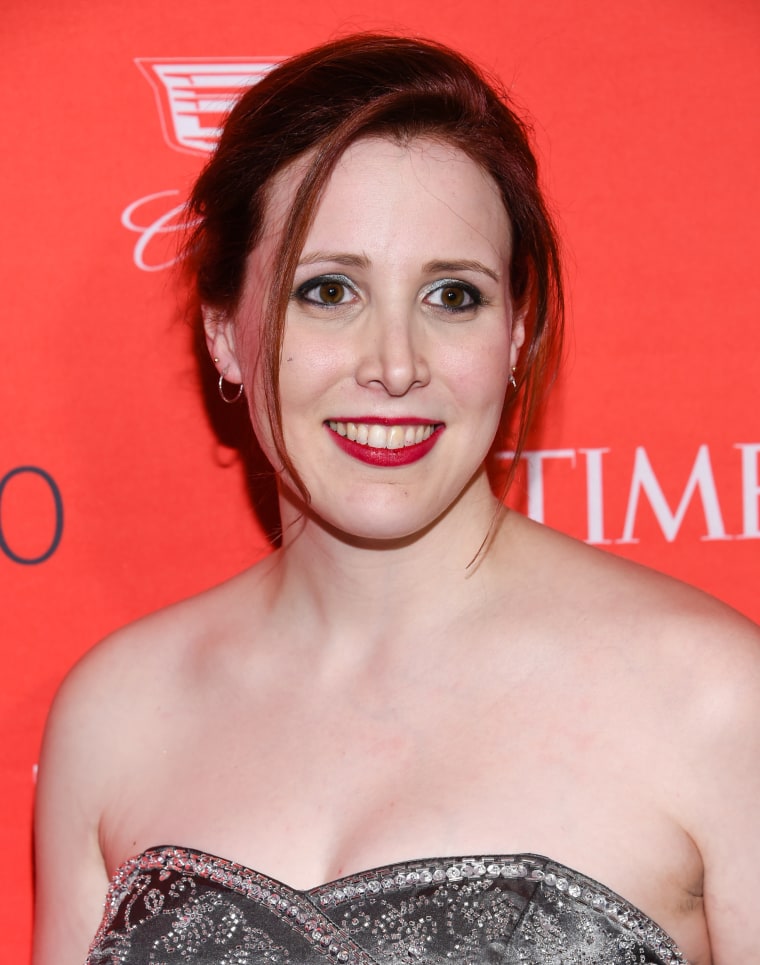 Farrow's comments come as a growing number of Hollywood stars are disavowing Allen, a four-time Oscar winner who has directed nearly a movie a year for more than four decades.
At least seven performers who have worked with Allen — including Greta Gerwig and Mira Sorvino (who won an Oscar for her turn as a prostitute in Allen's "Mighty Aphrodite") — have distanced themselves from him in recent days.
"If I had known then what I know now, I would not have acted in the film," Gerwig told The New York Times last week. "I have not worked for him again, and I will not work for him again." (Gerwig appeared in Allen's "To Rome with Love," a comedy released in 2012.)
Related: Peter Jackson seems to confirm Weinstein blacklisted Mira Sorvino
Rebecca Hall and Timotheé Chalamet — actors who have roles in Allen's upcoming film "A Rainy Day in New York" — announced this week they would donate their salaries from the project to the Time's Up legal defense fund. (Chalamet, an Oscar contender for his leading role in "Call Me by Your Name," said he also plans to give his earnings to RAINN and the LGBT Center in New York.)
But Allen has at least one prominent defender: Alec Baldwin, who also co-starred in "To Rome with Love."
"The renunciation of him and his work, no doubt, has some purpose," Baldwin tweeted on Tuesday. "But it's unfair and sad to me. I worked w WA 3 times and it was one of the privileges of my career."
"Is it possible to support survivors of pedophilia and sexual assault/abuse and also believe that WA is innocent? I think so. The intention is not to dismiss or ignore such complaints. But accusing ppl of such crimes should be treated carefully. On behalf of the victims, as well," Baldwin wrote in a subsequent tweet.