Hip-hop mogul Russell Simmons denied allegations on Sunday that he sexually assaulted a 17-year-old model in 1991 while Hollywood director Brett Ratner watched.
The allegations were reported in the Los Angeles Times.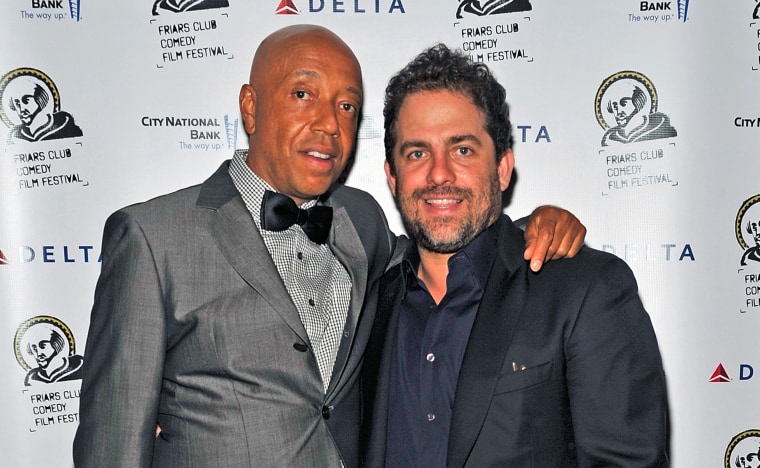 In a statement, Simmons said he recalled a weekend 26 years ago that he spent with Keri Claussen Khalighi, but he said that what she described as assault was "completely consensual and with Keri's full participation."
Khalighi, now 43, declined to speak with NBC News, but she told the Times that Simmons, now 60, a co-founder Def Jam Records, was showing her a music video at his apartment with Ratner, who went on to direct "The Rush Hour" franchise and other films.
Khalighi told the Times that Simmons began pulling her clothes off, so she "looked over at Brett and said 'help me' and I'll never forget the look on his face," she said. "In that moment, the realization fell on me that they were in it together."
Khalighi said Simmons tried to force her to have intercourse, but she said she "fought it wildly." Simmons, she told the Times, then coerced her to perform oral sex.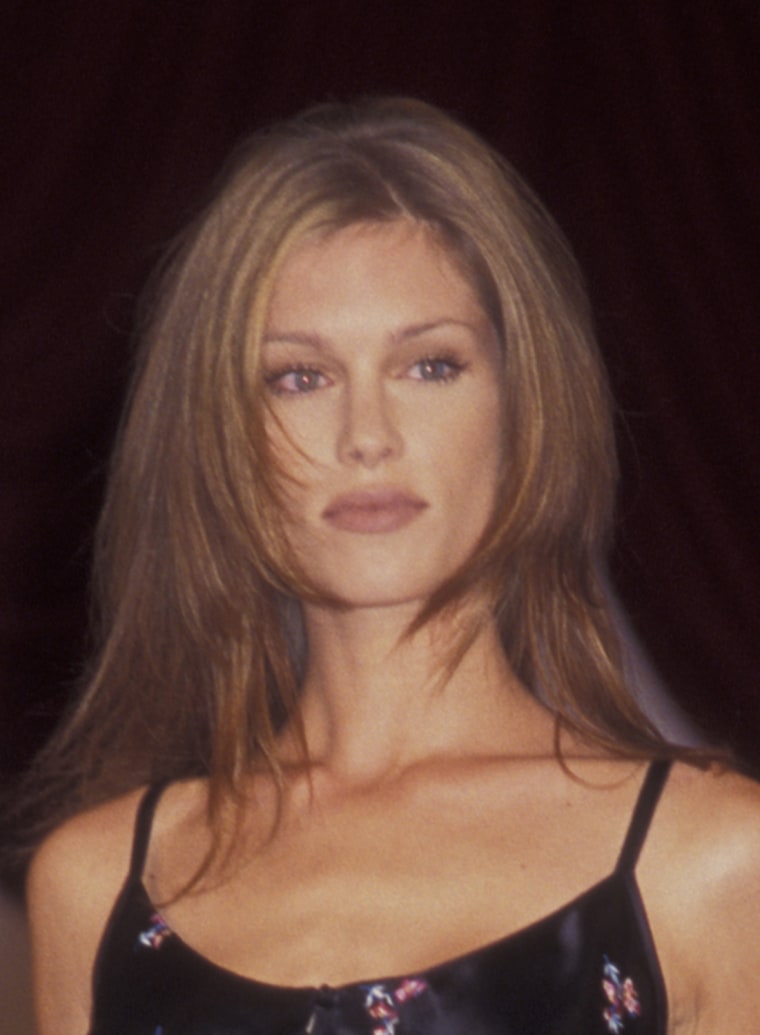 "I guess I just acquiesced," she told the newspaper, adding that Ratner "just sat there and watched."
Later, she alleged that Simmons penetrated her without her consent while she was taking a shower. The Times' report doesn't say whether Khalighi contacted police after the alleged assault, although it says she told three friends about it. Contacted by the newspaper, they corroborated her account.
The Times has reported that 10 other women have accused Ratner of sexual misconduct. His lawyer, Martin Singer, didn't immediately respond to a request for comment, although he told the Times that Ratner has "no recollection" of Khalighi's apparent plea for help. Singer added that Ratner disputed the accounts of the other women, as well.
Simmons acknowledged spending two days and a night with Khalighi in 1991 in his apartment and other "public places," including a nightclub.
"Much of the time we were in the presence of other acquaintances," Simmons said. "I'm deeply saddened and truly shocked to learn of Keri's assertions as to what happened over the course of that weekend."
Related: Since Weinstein, here's a growing list of men accused of sexual misconduct
Simmons also released three statements — including two anonymous ones — from witnesses who disputed Khaligi's version of events.
A former assistant, Anthony McNair, said he saw Khaligi accompany Simmons into his bedroom "without any coercion or undue influence." When McNair saw her shortly after, he said, she "was composed, alert and talkative, and she exhibited no signs of distress."
Later, McNair said, Khaligi and Simmons went to the nightclub together and then returned to Simmons' apartment.
When McNair joined them there, he said, he did not "hear or observe any suspicious conduct."
In his statement Sunday, Simmons said he was a supporter of the #MeToo campaign, which was started in the aftermath of explosive allegations against former Hollywood powerhouse Harvey Weinstein, saying he applauded "the brave men and women" who were "previously terrified to stand up and speak out against sexual misconduct."
But Terry Crews, a former NFL linebacker-turned-actor who earlier this month accused a prominent Hollywood agent of sexual assault, challenged Simmons' self-description.
In a Twitter post, Crews shared a message that Simmons allegedly sent after Crews filed the report against the agent, Adam Venit, who was placed on leave while his talent agency, William Morris Endeavor, investigates the allegations.
"Did he ever apologize," Simmons' apparent message said. "Give the agent a pass ... Ask that he be reinstated."
"With great love, all things are possible," the message said.
A person who answered the phone at a number registered to Venit this month declined to comment, saying: "I know nothing about that."
Simmons' lawyer, Brad D. Rose, didn't immediately respond to a request for comment.