The newly invigorated movement to stamp out sexual misconduct in American workplaces has connected women from opposite ends of the country's economic and class divides: actresses and farmworkers.
The partnership began in November with an open letter of solidarity published by the Alianza Nacional de Campesinas, which fights sexual harassment against the mostly Latino women who work the country's fruit and vegetable fields. The workers and entertainers marched together in Los Angeles. And on Monday, a coalition of Hollywood women responded with their own letter, published in English and Spanish-language newspapers, in which they announced the creation of a legal defense fund to help survivors of sexual assault and harassment across all industries.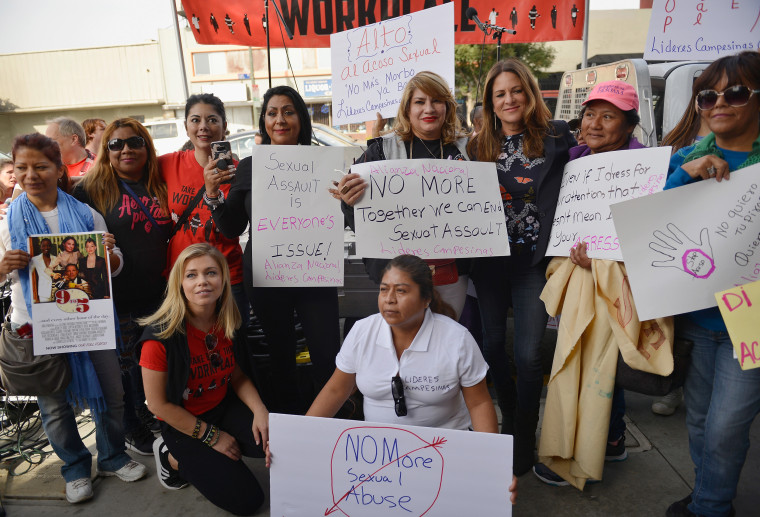 "To the members of Alianza and farmworker women across the country, we see you, we thank you, and we acknowledge the heavy weight of our common experience of bring preyed upon, harassed, and exploited by those who abuse their power and threaten our physical and economic security," 300 Hollywood figures wrote under the name of their alliance, called Time's Up.
The signatories included many who have already gone public with their stories of abuse or unequal treatment of women, such as Salma Hayek, Ashley Judd, Gwyneth Paltrow, Rashida Jones and Jennifer Lawrence. Producer Shonda Rimes is a key figure in the group.
Related: Sexual misconduct: A growing list
The farmworkers, many of whom have been working against sexual harassment since the late 1980s, welcomed them to the fight.
"This is a workers rights issue, and we really need to find solidarity amongst us to look across all industries to figure out how to harness our collective power," said Mónica Ramírez, president of Alianza Nacional de Campesinas.
When Hollywood women began last fall to report their experiences with abusive employers, many of the farmworkers understood the shame, guilt and voicelessness that the accusers described, Ramírez said. At the same time, the disclosures showed the farmworkers that these rich, famous women weren't alone. That led to the Alianza's letter, in which the group told the Hollywood women: "We believe and stand with you."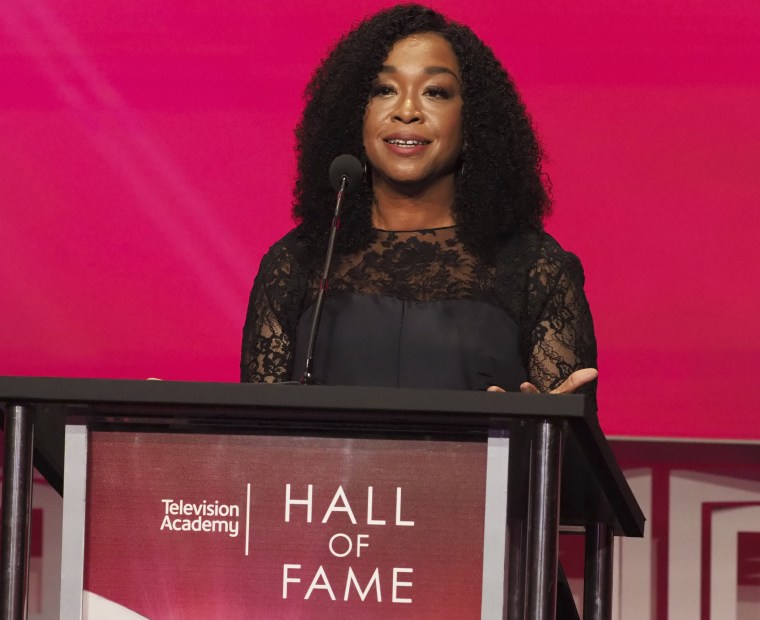 That, in turn, triggered private conversations with advocates in Hollywood about a partnership in a broader effort to support victims, advocate for justice against perpetrators and push for legislative reforms in statehouses and Washington D.C., Ramírez said. Dozens of Alianza members participated in a Hollywood-organized "Take Back the Workplace" march on Nov. 12.
"Everyone saw each other as we had been victimized and survived and needed to stick together," said Mily Trevino-Sauceda, a co-founder of Alianza. "Some of the women exchanged cards and said we need to find a way to work together."
The disclosures that began with accusations against producer Harvey Weinstein have snowballed out of Hollywood and through the media, political, arts and culinary industries, and also prompted calls for more attention on abuses that take place in less visible blue-collar workplaces.
"We have never been in a moment in time like this one, where publicly, internationally, nationwide, people are seeing the fact that it's not just one group of workers or one industry or happening to low-paid workers," Ramírez said. "They're now able to see this as a universal problem confronting women workers across sectors. And now that everyone has acknowledged the problem and are talking about it as an issue to confront, now is the opportunity to see how we best work together to see change."
Representatives of Time's Up declined to make any members available for interviews on Monday. The group's website said its goal was to address "systemic inequality and injustice" in the workplace by changing laws, employment agreements and corporate policies; getting more women put into corporate leadership positions and helping more victims "access the legal system to hold wrongdoers accountable."
That last priority includes the creation of a legal defense fund, run by the National Women's Law Center, to support victims who otherwise couldn't afford to stand up for themselves against sexual harassment, assault or abuse. A GoFundMe page had raised $13.4 million by Monday afternoon, seeded by large contributions from Hollywood celebrities.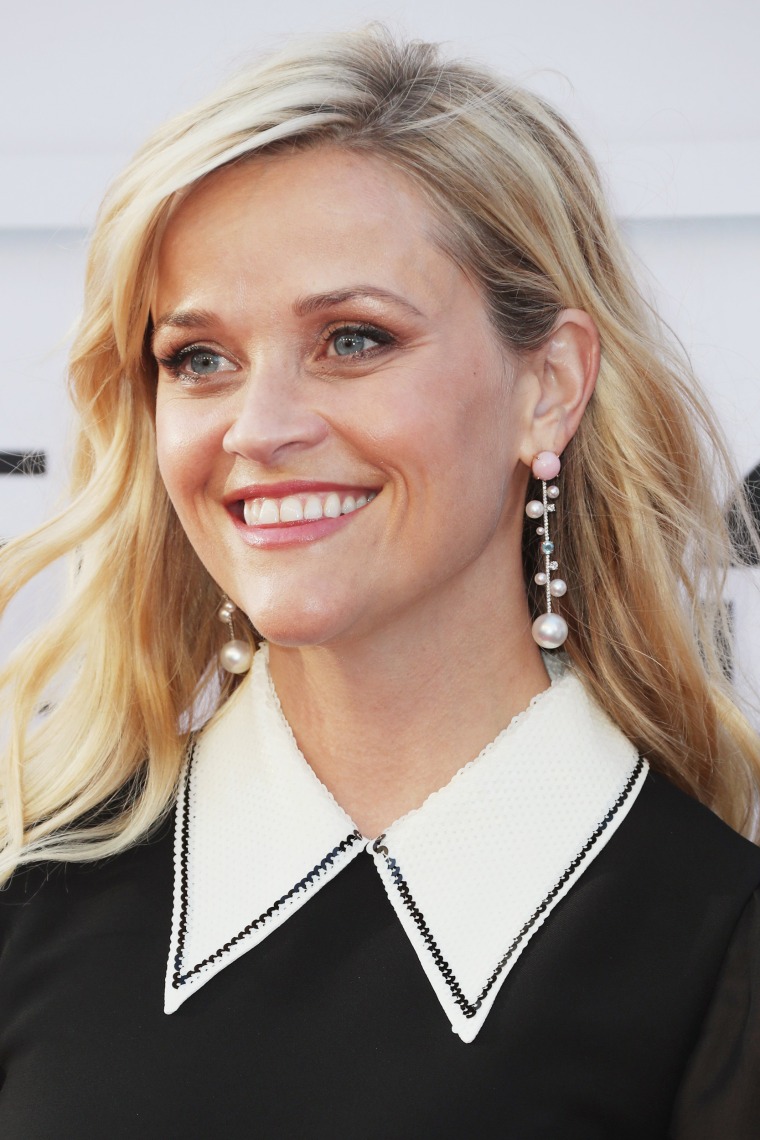 Kristin Goss, a Duke University professor and author of "The Paradox of Gender Equality: How American Women's Groups Gained and Lost Their Public Voice," said the linking of arms between the farmworkers and entertainers was a rare "cross-class mobilization" that could signify a new activism in Washington. This wave could pick up on some of the "unfinished business" of the last wave to sweep the nation in the middle of the 20th century.
That business includes not only sexual harassment but increasing the number of women in political leadership and cracking down on campus assault, Goss said.
"I think 2017 will be remembered for many things, but one of those things will be a great feminist awakening that we're seeing this across the board," Goss said.