Filmmaker Roman Polanski fled the U.S. in 1978 after pleading guilty to unlawful sex with a 13-year-old and has been living and working in Europe, largely unimpeded, ever since.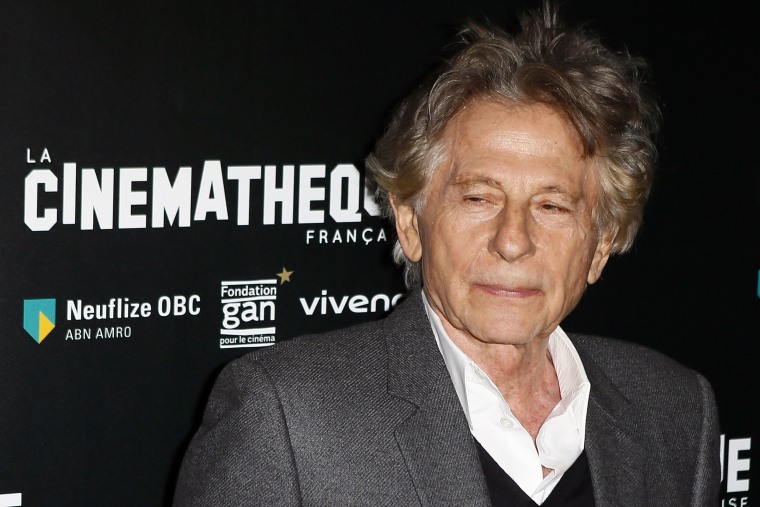 But the scandal around allegations of sexual misconduct against Hollywood producer Harvey Weinstein appears to have changed the attitudes of some in France, where the Oscar-winning director of "Chinatown" and "The Pianist" was born and currently resides.
When a month-long retrospective honoring Polanski's work was launched in Paris last month, dozens of protesters gathered outside the La Cinémathèque Francaise film institute to voice their opposition.
Polanski, 84, attended the event but was met by demonstrators with loudspeakers and anti-rape slogans.
The protest gained the attention of French media — something unlikely before the Weinstein scandal in a country where the high regard for Polanski's work has been unwavering.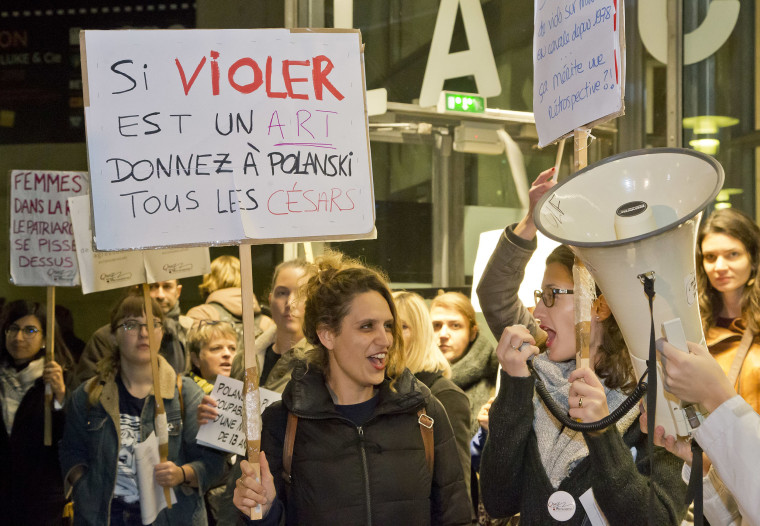 Ginette Vincendeau, a film studies professor at King's College London, said Polanski is seen in France first and foremost as a great filmmaker.
"Because cinema is a highly regarded art form in France, and Polanski is considered an important auteur, there is a desire to separate the artist from the man, and say the artist is absolutely above anything," she said. "It was the Weinstein affair that unlocked the possibility for women and feminists to not only express their disapproval, but also be listened to."
In 1977, the director was arrested for drugging and sexually assaulting a 13-year-old girl while in Los Angeles. Polanski plead guilty to unlawful sexual intercourse and served 42 days in jail after a plea bargain. He later left the U.S., fearing a lengthy jail sentence if the agreement was overruled.
Related: Polanski's Victim Pleads to End Case, Says 'He Owes Me Nothing'
The Los Angeles County District Attorney's Office confirmed to NBC News that charges against Polanski are still pending in the U.S. and he remains a fugitive.
The director was arrested in 2009 when he traveled to a film festival in Switzerland to receive an award. U.S. authorities requested that Polanski be extradited, but the request was rejected and Polanski was later released.
Despite pending charges, Samantha Geimer, who was aged 13 when she was raped by Polanski, said she has forgiven the director and wants the case put to rest.
Both Geimer and Polanski have tried to dispose of the case numerous times. In the latest attempt in August, a judge refused to dismiss the case, saying no deal can be worked out before Polanski returns to the U.S. and submits to the court's authority.
However, three women have this year brought new allegations of sexual assault and rape against Polanski. The director's lawyer dismissed at least one of the allegations as an "absurd attempt to generate media attention."
Ahead of Polanski's retrospective's premiere, French feminist organization "Osez le féminisme" accused La Cinémathèque, a partly state-sponsored film archive, of "participating in the culture of impunity for male violence."
"The impunity of Polanski, coupled with the laurels that this film institution bestows on him is unbearable," the organization said in a statement.
But despite concern raised by "Osez le féminisme," French Culture Minister Françoise Nyssen defended Polanski's retrospective, saying it is "about a body of work, not about a man."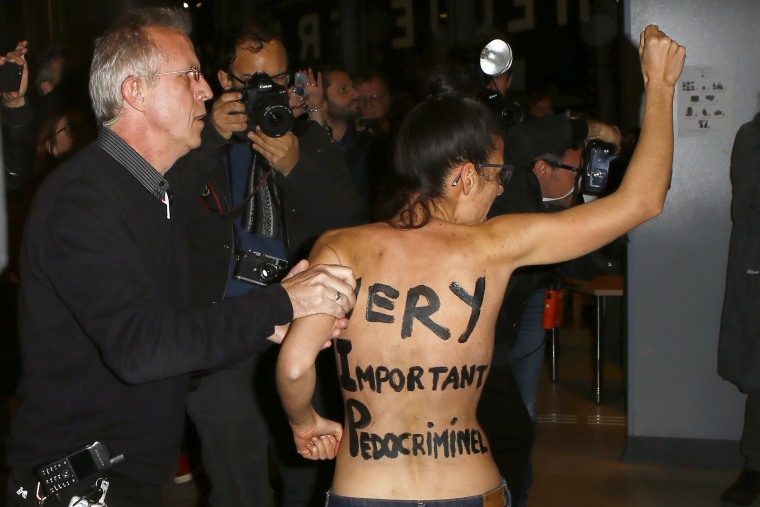 But in the wake of the Hollywood scandal, French women are denouncing alleged abusers with unprecedented openness, on social networks and in police stations around the country. Reports of rape, harassment and other abuse are on the rise.
Thousands more took part in the worldwide #MeToo social media campaign — or #BalanceTonPorc, meaning "expose your pig" in French.
And a group of 100 prominent French women sent an open letter to President Emmanuel Macron urging more aggressive action against sexual violence.
Macron has made his position clear: he urged women to speak out against sexual assault, and moved quickly to strip Weinstein of the Legion of Honor award he was given for producing the Oscar-winning French film "The Artist."
Melissa Silverstein, the founder of gender equality group "Women and Hollywood," pointed out that the separation between Polanski's creations and who he is as a person has allowed him to continue working in Europe. However, she believed the Weinstein scandal is changing attitudes.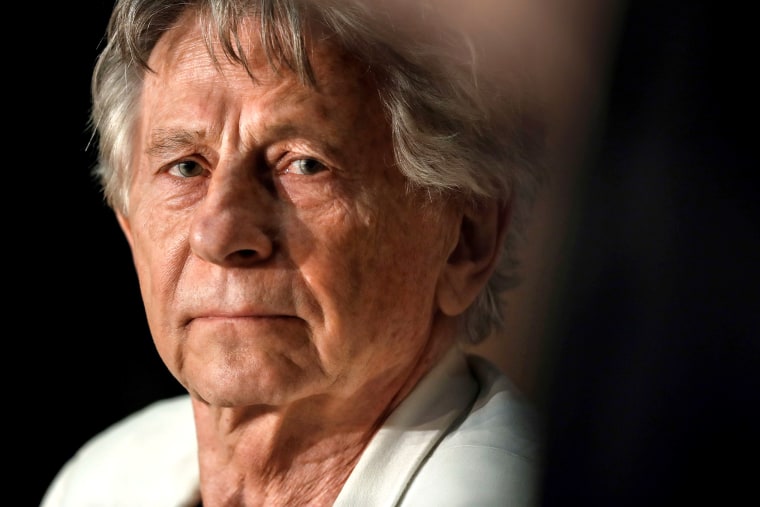 "We have to look at the movies that we have revered, look at the people who made them and think about whether they are worthy of our appreciation," Silverstein said. "Do we allow people who have committed acts like this to be the people that we look up to?"
Silverstein believes the world is more attuned to Polanski's case in large part due to what's happening in Hollywood.
"This is not a new conversation, but it is a conversation that's happening globally now and it's very heartening," she added.
Julie Lobalzo Wright, a film expert at Britain's University of Warwick, questioned whether the Weinstein scandal would have any impact on Polanski and his reputation in Europe, as the details of his case have been known for decades.
"I wonder if the fact that Polanski has already been uncovered, that we know the details, that it's been out there for 40 years — might allow it to go under the rug, if you will."
Vincendeau, the King's College London professor, agreed that it was unlikely the French establishment would abandon Polanski in the same way that Hollywood has disowned Weinstein, Kevin Spacey and others accused of sexual misconduct.
"The positions that support this kind of patriarchal behavior in the French context are still too entrenched," she said.
Weinstein was fired by the board of the studio he co-founded in light of the allegations last month. He has denied engaging in non-consensual sex, and no criminal charges have been brought against him. Meanwhile, Spacey was cut from any further production of hit Netflix series "House of Cards." His spokesperson has said he is "taking the time necessary to seek evaluation and treatment."