Rep. John Conyers, the longest-serving active member of the House and a founder of the Congressional Black Caucus, retired from Congress on Tuesday after facing a number of allegations of sexual misconduct.
The 88-year-old Michigan Democrat called in to a Detroit radio station from an area hospital to make his announcement.
"I am retiring today, I want everyone to know how much I appreciate the support," Conyers told Mildred Gaddis, a morning host on Detroit FM-radio station Praise 102.7.
Later Tuesday, Conyers' office released the lawmaker's one-sentence resignation letter to House Speaker Paul Ryan and House Minority Leader Nancy Pelosi notifying them that he "had made the decision to retire" from the House "effective today."
Conyers, in his his radio interview, added that he wanted his son John Conyers III to replace him in Congress.
"I have a great family here and especially in my oldest boy, John Conyers III, who incidentally I endorse to replace me in my seat in Congress," he said.
Conyers' announcement came after multiple former aides accused him of sexual harassment, triggering a House Ethics Committee investigation, with new allegations emerging late Monday night.
Conyers returned home to Detroit last week, and was hospitalized for a stress-related ailment. He has denied all allegations of sexual misconduct.
"Whatever they are, they are not accurate or they're not true and I think that they, they're something that," he said Tuesday. "I can't explain where they came from."
Conyers' endorsement of his son — who runs a hedge fund in Detroit — sets up an familial power struggle. Ian Conyers, a Michigan state senator and the grandson of Conyers' brother, told The New York Times ahead of the congressman's announcement that he would run for his great-uncle's seat.
Related: Conyers allegations: Ex-staffer says congressman 'inappropriately touched' her
Reed said in a tweet earlier Tuesday morning that he was "not responding to rumor and innuendo regarding Ian Conyers."
Conyers' seat, however, could be vacant for months. According to the Michigan Secretary of State's office, the vacancy triggers a special election process once Gov. Rick Snyder, a Republican, receives official notification from Conyers that he is leaving office. Snyder has wide discretion when it comes to declaring the timing of both the special primary and special general election, and unlike in some states, there's no specific time limit for when the governor must make the announcement or when the elections must be held.
In the past, governors have tried to schedule special congressional elections to coincide with election dates already on the calendar. There is a regularly scheduled election for some local offices in the state on May 7, 2018, and the state's regularly scheduled statewide primary election day is Aug. 7, 2018.
Conyers' Democratic colleagues responded to the lawmaker's announcement by praising his past accomplishments and lauding the women who came forward against him for their courage.
"Congressman Conyers has served in the Congress for more than five decades, and shaped some of the most consequential legislation of the last half century. But no matter how great the legacy, it is no license to harass or discriminate," Pelosi said in statement. "The brave women who came forward ... were owed the justice of this announcement."
Rep. Jerrold Nadler, D-N.Y., said in a statement that he was "saddened that [Conyers'] service to our nation has had to end under these circumstances."
"With that said, there can be no tolerance for behavior that subjects women to the kind of conduct that has been alleged," Nadler added.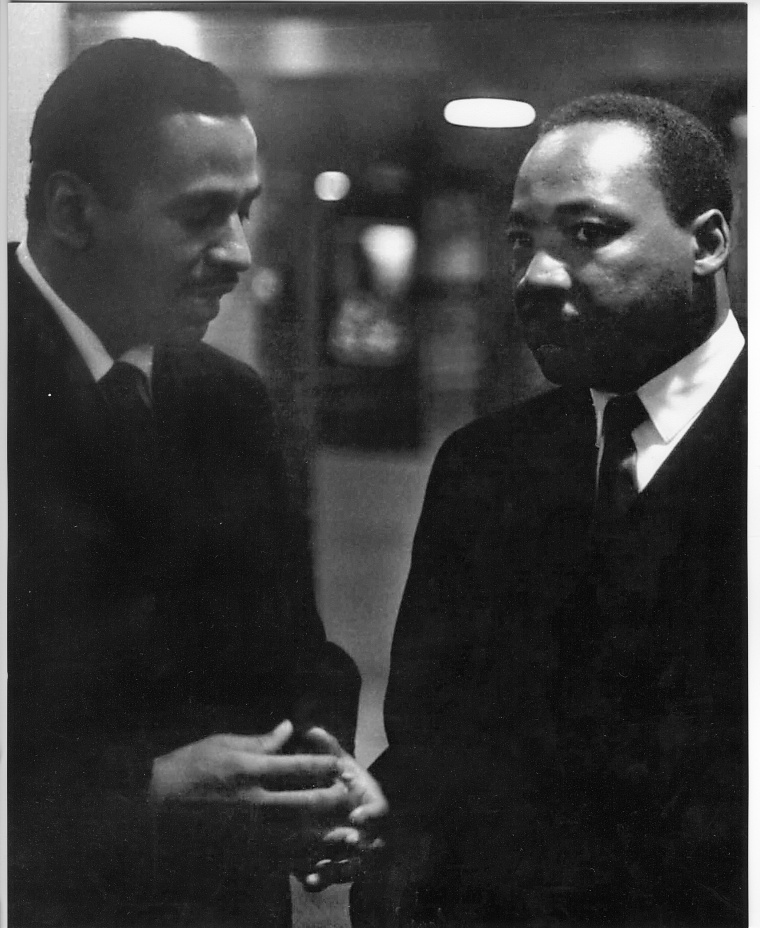 Conyers had represented his Detroit-based district since 1965 and had been the top Democrat on the Judiciary Committee since 1995 — including four years as chairman — before giving up the plum post last week following several accusations. His legislative record included efforts to ease access to the ballot for voters of all races, introducing the first bill to designate Martin Luther King Jr.'s birthday as a federal holiday and acting as top negotiator on the 1994 Violence Against Women Act.
But it was a growing number of allegations about his own treatment of women that did the longtime civil rights advocate in. He became the first member of Congress to leave his job in the current wave of high-profile sexual misconduct scandals that have toppled powerful figures in Washington, Hollywood, the media industry, Silicon Valley and Wall Street. And lawmakers and aides said in recent days that they don't expect him to be the last.
Several senior Democrats, including Pelosi, called on Conyers to resign from Congress last week, after several women came forward alleging misconduct. Days earlier, Pelosi had called on the House Ethics Committee to investigate Conyers' behavior — a move that would have had the effect of buying time and ensuring due process for the lawmaker.
Conyers appeared to buy himself some more time, too, after checking into a Detroit-area hospital Wednesday night for what his political consultant called a stress-related illness.
But the drip-drip-drip reporting of allegations against Conyers, and Pelosi's botched defense of him in an interview on NBC's "Meet the Press" on Nov. 26 convinced many Democrats that his time in office would soon come to an end.
On Nov. 20, Buzzfeed published a story detailing how Conyers had reached a $27,000 settlement with an unnamed former aide in a wrongful dismissal suit. The woman had accused Conyers of making sexual advances toward members of his staff, allegations that he denied along with the subsequent accusations that have been made against him. Ten days later, on Nov. 30, the woman, Marion Brown, came forward publicly in an interview with NBC's "TODAY."
Two days after the Buzzfeed story, Melanie Sloan, a longtime Washington ethics watchdog who worked for Conyers as minority counsel on the Judiciary Committee in the 1990s, told The Washington Post that he had berated her repeatedly and once called her into his office when he was dressed only in his underwear.
Rep. Kathleen Rice, a New York Democrat, called on Conyers to resign that day.
Other Democrats originally called for him to step down from the judiciary post, said the matter should be referred to the ethics committee or avoided commenting. Pelosi, who has had tension with the CBC over her handling of past allegations of wrongdoing by caucus members, appeared to overcompensate during the "Meet the Press" interview by praising Conyers as an "icon" and questioning the identities of anonymous accusers.
That set off a progressive backlash, with Democrats saying Pelosi's remarks set women back and robbed the party of the moral high ground on sexual misconduct.
And as allegations and pressure mounted, Pelosi and other Democratic leaders pushed him to resign.
Last Tuesday, the Detroit News reported that Deanna Maher, who served as Conyers' deputy chief of staff from 1997 to 2005, had accused the congressman of making several unwanted advances over the course of her tenure, including asking her for sex in 1997, trying to "feel me up" while he was driving and she sat in the passenger seat of his car in 1998, and putting his hand up her dress during a 1999 meeting with ministers.
And as recent as Monday night, another former staffer accused the congressman of sexual harassment in an affidavit released by a lawyer.
Political legacy
Conyers, who ranks third on the all-time longevity list for House members, was one of the most recognizable liberals in Congress.
A veteran of the Korean War who had worked for Rep. John Dingell, D-Mich., Conyers was first sworn into office about 15 months after President John F. Kennedy was assassinated. It was January 1965, and President Lyndon Johnson had just muscled the Civil Rights Act through Congress the previous year. Now, Johnson was turning his attention to the Voting Rights Act, which would ensure the franchise to minorities, who, despite the 15th Amendment, had so often been denied their rights.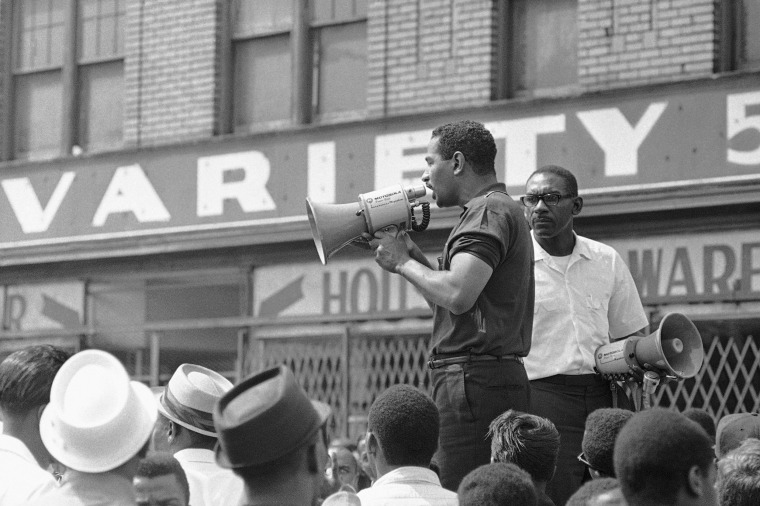 Conyers, one of six black lawmakers at the time, was eager to help enact that law. It would unlock African-Americans' political power, particularly in Deep South states. When Conyers announced his resignation 52 years later, he had been one of 51 black members of Congress, including nonvoting delegates.
In July 1974, as a member of the Judiciary Committee, Conyers voted in favor of impeaching President Richard Nixon over the Watergate scandal. But Conyers had already been calling for Nixon's removal from office for more than two years, based not on Watergate but on Nixon's prosecution of the Vietnam War.
Nixon, one of 10 presidents Conyers served with concurrently, would end up resigning rather than facing certain impeachment by the House and removal by the Senate. Conyers also served with 10 speakers of the House, from Democrat John W. McCormack of Massachusetts to the current speaker, Republican Paul Ryan of Wisconsin.
Conyers was an outspoken critic of the Iraq War and fought against Bush administration anti-terrorism policies that he believed infringed on Americans' civil liberties.
Toward the end of his career, Conyers was focused on trying to expand federal health insurance subsidies as the author of a "Medicare for All" bill that had zero chance of advancing in the Republican-controlled Congress.