Kevin Spacey says he's getting help after he was accused of sexual misconduct by at least two fellow actors — one of whom was underage during the encounter.
In a statement to NBC News, Spacey's representatives said the actor would take a step back for evaluation, but did not give further details.
"Kevin Spacey is taking the time necessary to seek evaluation and treatment. No other information is available at this time," the statement said.
Spacey has been accused by Broadway veteran Anthony Rapp and Mexican actor Roberto Cavazos of inappropriate sexual behavior.
Rapp's allegations were first made public in an article by BuzzFeed News, in which he said Spacey laid on top of him while the two were alone in a bedroom when Rapp was 14 years old.
Spacey responded in a statement saying he was "horrified" by Rapp's story but did not remember the encounter.
Related: Whatever Harvey Weinstein Is, He Is No Sex Addict, Experts Say
"But if I did behave then as he describes, I owe him the sincerest apology for what would have been deeply inappropriate drunken behavior, and I am sorry for the feelings he describes having carried with him all these years," Spacey said.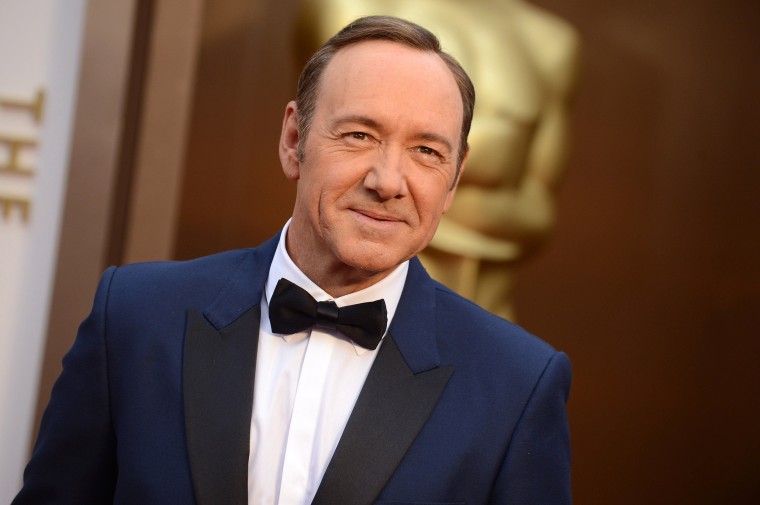 Cavazos' accusation came Tuesday on Facebook. He alleges Spacey "squeez[ed]" him during the Oscar-winner's tenure as artistic director of the Old Vic theater in London.
In a statement, the Old Vic said it was "deeply dismayed" by the allegations made against Spacey during his time as artistic director.
"There are many of us with a 'Kevin Spacey story,'" Cavazos wrote in a post that has been translated from Spanish.
Related: Kevin Spacey Rebuked for Coming Out Amid Sexual Abuse Allegations
Spacey is among a drove of Hollywood A-listers to be accused of sexual misconduct since dozens of allegations against Harvey Weinstein, the movie mogul, broke earlier this month.
"Any allegations of non-consensual sex are unequivocally denied by Mr. Weinstein," a spokesperson on behalf of Weinstein said in a previous statement to NBC News.
Netflix, which produces "House of Cards," which Spacey stars in, announced on Tuesday that it would be suspending production of the series' sixth season as it investigated accusations against Spacey.
In a separate announcement a day earlier, Netflix confirmed that season six would be the show's last but said the decision was not due to the allegations.