A new accuser against Charlie Rose has come forward claiming the veteran journalist forced her to watch a sexually explicit scene from a film when she was an intern for his show in 2002.
Sarah Gordon told NBC News that it was during her internship for the independently produced talk show that she went to deliver mail to Rose's apartment and was made to watch a scene from the film "Secretary."
"I proceeded to go into the living room, and he said I want to show you this scene from this movie and he said have a seat, you know, relax, and he proceeded to turn on the film 'Secretary,' which is a sexually involved film involving S&M, unfortunately," Gordon said.
The film "Secretary" portrays a young woman becoming sexually involved with her boss.
She says Rose asked her how the film made her feel and if it made her feel aroused.
Gordon said the entire interaction was about 20 minutes long and at no point did Rose ever physically touch her.
Related: Charlie Rose fired by CBS, PBS and Bloomberg over sexual misconduct allegations
Eventually, she changed the subject and asked Rose if she could bring anything back to the office for him before leaving.
The latest allegation comes one day after Rose was fired by CBS News, PBS and Bloomberg TV following a report in The Washington Post, in which eight women claimed they experienced inappropriate interactions with the journalist, ranging from groping to lewd comments to walking around naked in front of employees.
CBS News and PBS both said they terminated Rose after learning of the intolerable behavior. Bloomberg had no further comment after confirming they were severing ties.
The women were either employees at the "Charlie Rose" show or aspired to work for the show in allegations spanning from the late 1990s to 2011, according to the newspaper.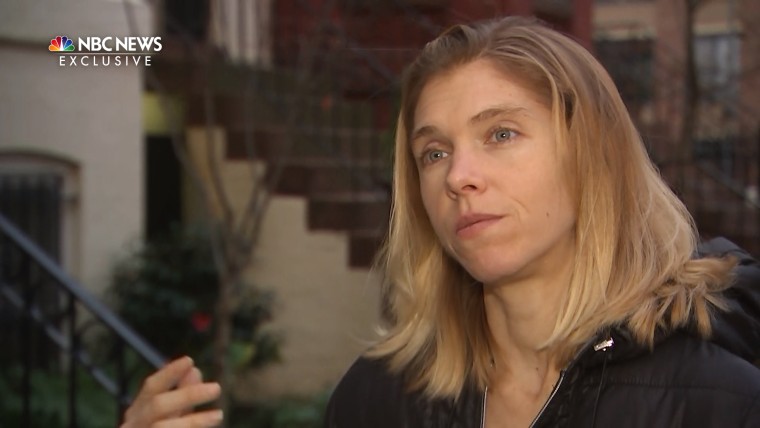 Three women were on the record and five were unidentified. NBC News was able to independently verify two of the accounts given to the Post.
"In my 45 years in journalism, I have prided myself on being an advocate for the careers of the women with whom I have worked," Rose said in a statement to The Post that he later posted on Twitter. "Nevertheless, in the past few days, claims have been made about my behavior toward some former female colleagues. It is essential that these women know I hear them and that I deeply apologize for my inappropriate behavior."
Related: Since Weinstein, here's the list of men accused of sexual misconduct
After hearing the news of Rose's firing, Gordon said she felt conflicted thinking back on her former boss.
"I think he's probably troubled, and I have empathy for people that are troubled and, you know, I think we all have issues in life," Gordon said. "I don't think someone like that deserves to have a position like that if they're going to abuse their power anyway, so I think it's probably best, for the best."