New York Governor Andrew Cuomo appointed a special prosecutor to investigate former New York Attorney General Eric Schneiderman late Tuesday evening — but Manhattan's regular prosecutor is balking.
In a letter to Nassau County District Attorney Madeline Singas and Acting New York State Attorney General Barbara Underwood, Cuomo said he was designating Singas as the special prosecutor in the case and would investigate and, if warranted, prosecute Schneiderman.
Schneiderman denied any wrongdoing after allegations of abuse surfaced in an article published by "The New Yorker" on Monday.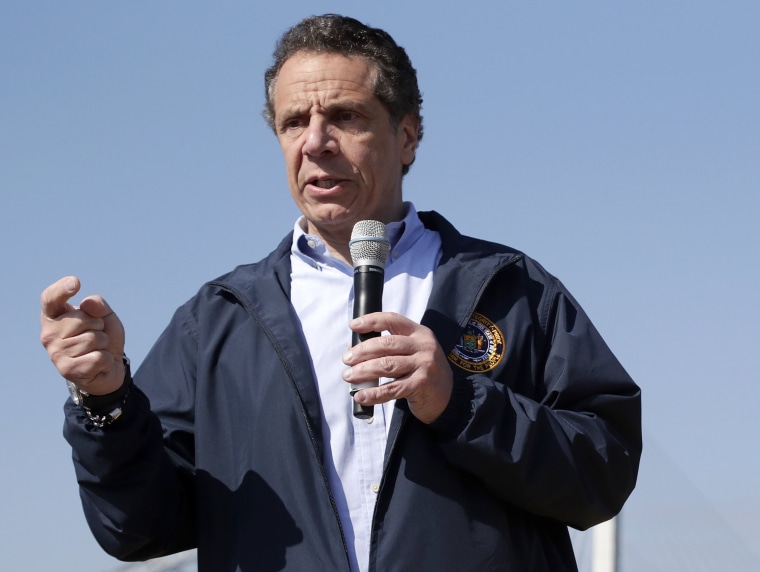 "News of former Attorney General Eric Schneiderman's alleged improprieties as the State's chief legal officer are grossly disturbing and must be fully investigated," Cuomo wrote in the letter. "The brave women who chose to come forward deserve swift and definitive justice in this matter."
The letter noted a potential "conflict of interest" between the New York District Attorney's Office and that of the Attorney General's Office, which is currently investigating the DA and New York Police Department's handling of "alleged illegal acts including sexual harassment and assault, by producer Harvey Weinstein."
"There can be no suggestion of any possibility of the reality or appearance of any conflict or anything less than a full, complete and unbiased investigation," Cuomo wrote. "The victims deserve nothing less."
But in a letter to Cuomo, New York County District Attorney Cyrus R. Vance Jr. disagreed with the governor's assertion that any conflict of interest exists between the offices and said that moving the case away from the Manhattan prosecutor's office was a mistake.
"If the concern is that our investigation of Mr. Schneiderman might be compromised by the fact that his former office is reviewing the conduct of my office in the unrelated Weinstein matter, any such conflict was eliminated as a practical matter when Mr. Schneiderman himself resigned as AG," Vance wrote.
Vance argued that because Schneiderman is now a private citizen and cannot influence the Attorney General's Office, the appearance of a conflict of interest has been resolved.
Schneiderman — once one of the leading law-enforcement voices in the #MeToo movement — is accused of assaulting several women in alcohol-fueled episodes. In a lengthy article published by "The New Yorker" on Monday, four women characterized the alleged violence as non-consensual.
"In the privacy of intimate relationships, I have engaged in role-playing and other consensual sexual activity," Schneiderman said in a statement, which he tweeted publicly afterward. "I have not assaulted anyone. I have never engaged in non-consensual sex, which is a line I would not cross."
After calls from Cuomo and other public officials to step down, Schneiderman conceded that the allegations would "effectively prevent me from leading the office's work at this critical time." Yet he continued to deny any wrongdoing.
At 5 p.m. on Tuesday, Schneiderman resigned from his position as New York attorney general, and Underwood, who served as solicitor general, was sworn in as acting attorney general.