LOS ANGELES — Prosecutors have decided not to file charges against a talent agent whom actor Terry Crews said groped him at a Hollywood party.
The Los Angeles County district attorney's office said Adam Venit, an agent at William Morris Endeavor, twice grabbed Crews by the groin, but because there was no contact with his skin, and no restraint involved, the allegations were not a felony.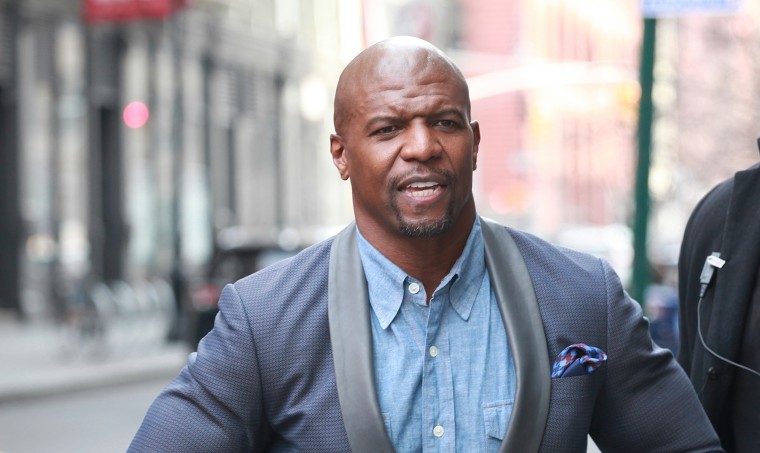 They sent the case to the Los Angeles city attorney, who prosecutes misdemeanors. The city attorney's office said Wednesday the statute of limitations for them to prosecute Venit had expired. The party was in February 2016. Crews did not report the incident until November 2017.
Crews, who stars in Fox's "Brooklyn Nine-Nine," has also filed a lawsuit against Venit.
After-hours messages seeking comment from Venit's office were not immediately returned. Crews' publicist declined to comment.
Related: Terry Crews' revelation sheds light on black male sexual victimization
Crews added his name to the list of Hollywood's sexual harassment victims in October when he revealed that he was groped by a high-level talent agent at an industry event. Crews discussed the incident and named Venit as his attacker on "Good Morning America" in November.
Crews claimed in his lawsuit that Venit, Emanuel and other agency executives have since tried to silence him and hurt his career.
"Crews had no choice by to bring this action to protect himself and to stand up for all victims of sexual predators," the suit said. "Through this case, Crews seeks to send a message to all abusers and sexual predators, that, no matter how powerful you are, you can be held accountable for your reprehensible misconduct and so will the companies that cover up your disgusting misdeeds."