On the night of the Oscars in 1996, 28-year-old Mira Sorvino delivered a tearful acceptance speech after her win for best supporting actress. It was her breakout moment.
But just a few years later, Sorvino seemed to disappear from Hollywood.
"There may have been other factors," Sorvino told The New Yorker in October, "but I definitely felt iced out and that my rejection of Harvey had something to do with it."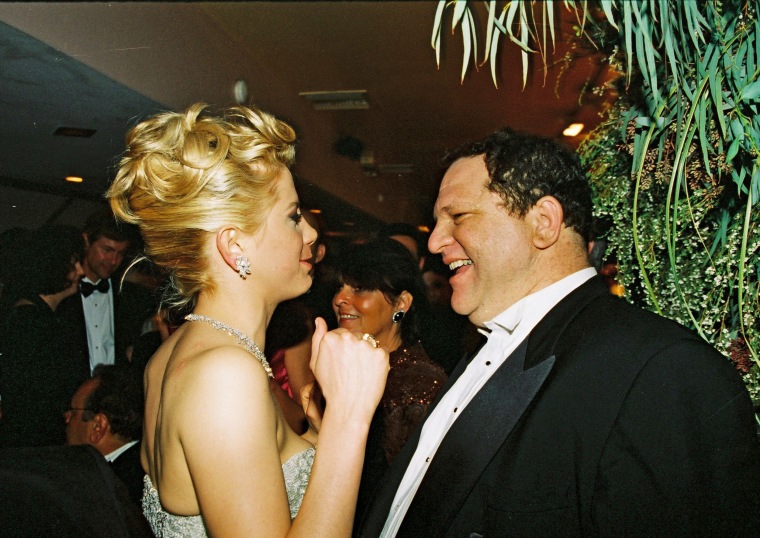 Sorvino, along with dozens of other women, recently came forward with allegations that movie mogul Harvey Weinstein sexually harassed her and tried to coerce her into a physical relationship. And like several of those women, Sorvino believes that the powerful producer effectively banished her from the film industry.
This week, director Peter Jackson appeared to confirm long-running rumors, telling a New Zealand publication that Weinstein, who has also been accused of sexual assault, steered him away from casting Sorvino and actress Ashley Judd in his blockbuster "Lord of the Rings" franchise.
Related: Salma Hayek said Harvey Weinstein forced her to do sex scenes
"I recall Miramax telling us they were a nightmare to work with and we should avoid them at all costs," Jackson told the website Stuff, referring to the company Harvey Weinstein co-founded with his brother, Bob.
"At the time, we had no reason to question what these guys were telling us. But in hindsight, I realize that this was very likely the Miramax smear campaign in full swing."
Judd, who has accused Harvey Weinstein of sexual harassment, responded to those comments on Friday, tweeting: "I remember this well."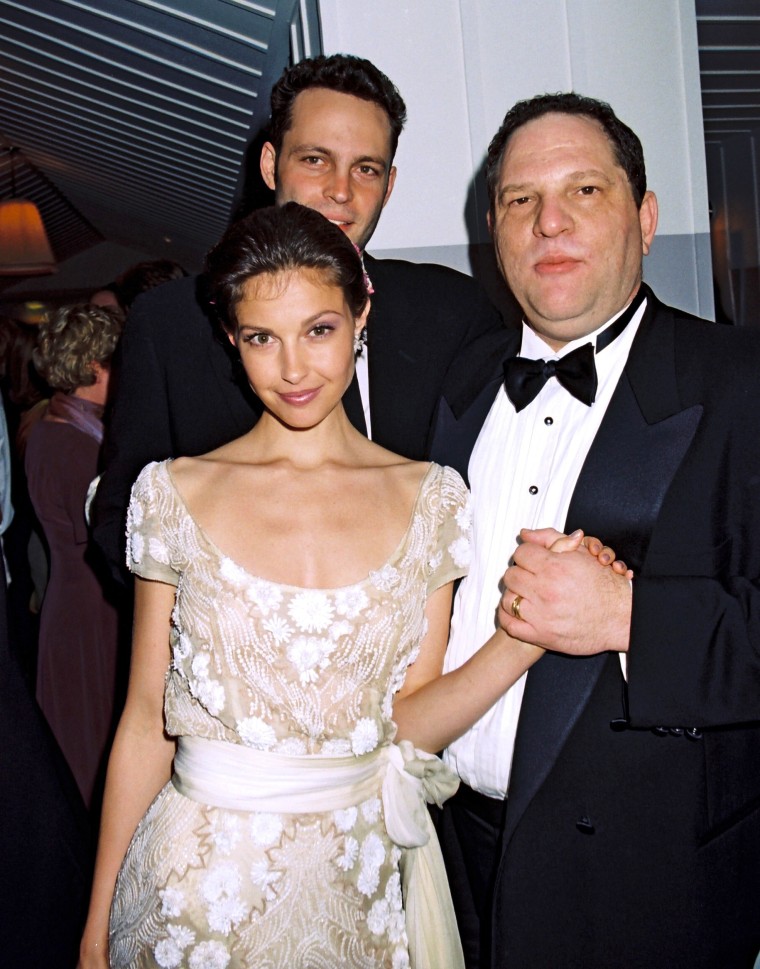 Sorvino also responded in a wrenching post on Twitter. The actress — who won her Oscar for her role as an exuberant prostitute in the Miramax-distributed Woody Allen comedy "Mighty Aphrodite" — tweeted that she was "heartsick" after reading the article on Stuff.
"Just seeing this after I awoke, I burst out crying," Sorvino tweeted. "There it is, confirmation that Harvey Weinstein derailed my career, something I suspected but was unsure. Thank you Peter Jackson for being honest. I'm just heartsick."
In a statement provided to NBC News, a spokesperson for Weinstein said the producer "has nothing but the utmost respect for Peter Jackson," adding that Miramax "had no input into the casting whatsoever."
"Secondly, until Ashley Judd wrote a piece for Variety two years ago, no one at the company knew that she had a complaint and she was cast in two other films by Mr. Weinstein ... and Mira Sorvino was always considered for other films as well," the spokesperson said. (Judd had supporting roles in 2002's "Frida" and 2009's "Crossing Over.")
Related: Since Weinstein, here's a growing list of men accused of sexual misconduct
Representatives for Sorvino and Judd did not immediately respond to interview requests from NBC News.
The purported exile of promising actresses has come under the spotlight this year amid the wave of sexual misconduct claims against Weinstein, who has been fired from the company that bears his name.
"I think it's important for people to remember that Hollywood is a project-based industry," said Alyssa Rosenberg, a culture columnist for The Washington Post. "If someone can stop you from getting work for a year or two years, you can fall out of the industry entirely. You're sort of always interviewing [for work]."
"This is a business where the period of viability is much shorter unless you become Judi Dench or Helen Mirren," Rosenberg added, referring to the relative scarcity of roles for middle-aged and older women.
Jackson's claims appear to fit into the wider narrative of how Weinstein reportedly wielded and abused his power and influence in Hollywood, punishing those who did not acquiesce to his demands.
Rosanna Arquette, a supporting player in the Miramax-distributed "Pulp Fiction," told The New Yorker the mogul "made things very difficult for me for years" after she rejected his advances. Rose McGowan, co-star of the Miramax smash hit "Scream," told The Observer she was "blacklisted" by the industry-at-large after Weinstein allegedly raped her.
Related: After Weinstein allegations, Rose McGowan emerges as major voice
Annabella Sciorra, a rising star in the early 1990s, reportedly told her friend, actress Rosie Perez, that Weinstein was "destroying" her career after he allegedly raped her in her New York apartment.
"She was riding high, and then she started acting weird and getting reclusive. It made no sense," Perez told The New Yorker. "Why did this woman, who was so talented, and riding so high, doing hit after hit, then all of a sudden fall off the map?
"It hurts me as a fellow-actress to see her career not flourish the way it should have."
The alleged Weinstein blacklist harkens back to the Communist witch hunts that overtook the entertainment industry in the 1940s and 1950s. In that period, screen talents suspected of having ties to left-wing politics were cast out of the business, with many never to return.
"It was one of the darkest periods in [Hollywood's] history," said Farran Smith Nehme, a film historian and writer. "The blacklist was naturally harder on actors than it was for writers. A writer could use a front, a pseudonym. But for an actor or actress, all you have is your face and your body."
The revelations about Weinstein have left critics and film buffs with the feeling that many up-and-coming actresses were erased from movie history — or at least sidelined when they had the most potential.
"I always looked at great performances and was so moved by how much other people's hearts made me feel as a child," Sorvino said in her Oscar acceptance speech. "I wanted to be an actor who could move other people and make other people see something about the human spirit. And you've made me feel that I've made a small step towards that."