LOS ANGELES — A woman accused hip-hop mogul Russell Simmons of rape in a civil lawsuit filed Wednesday in federal court, amid allegations of rape or sexual assault made by at least five other women against the Def Jam Recordings co-founder.
Simmons denied the allegation in a statement, saying he looks forward to having his day in court "to make use of fair processes that ensure that justice will be done and that the full truth will be known."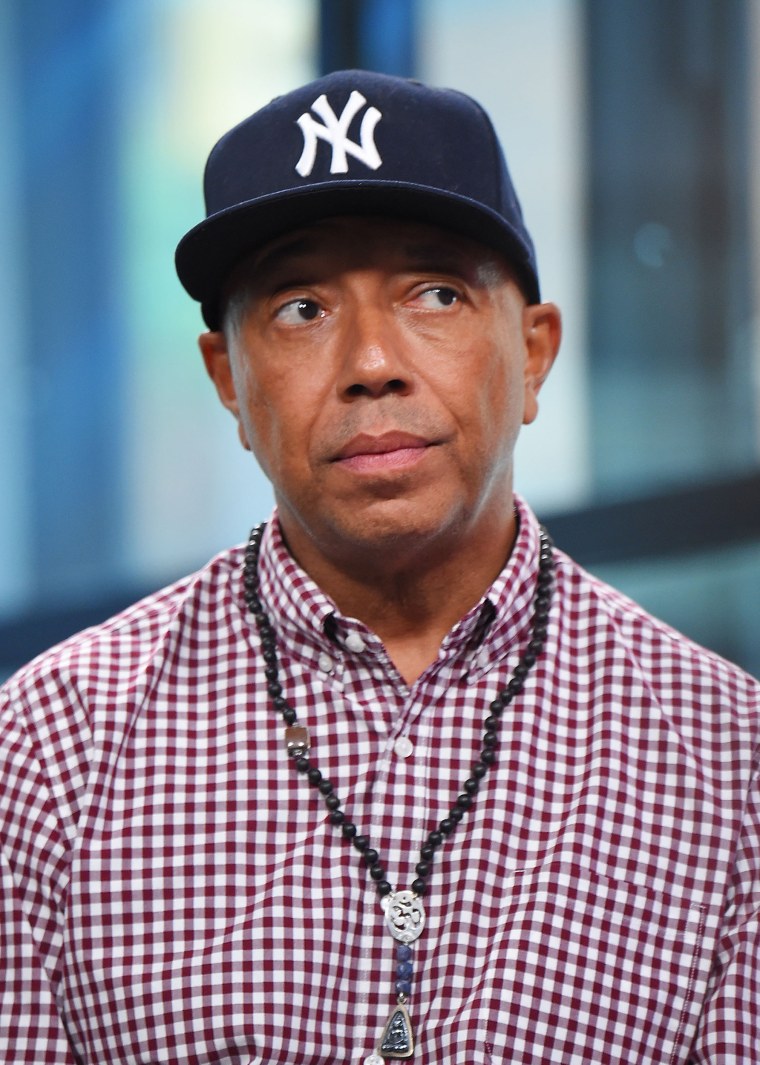 In the complaint filed in U.S. District Court in Los Angeles, documentary filmmaker Jennifer Jarosik says the alleged sexual assault took place at an August 2016 meeting at Simmons' home to discuss a film he had agreed to finance and co-produce.
Jarosik, who is seeking $5 million in damages, alleges Simmons propositioned her for sex upon her arrival at his L.A. home. After she said no, the suit alleges, Simmons got aggressive and pushed her onto his bed.
In his pursuit, the complaint says, Simmons knocked Jarosik off his bed, causing her to hit her head "and then [Simmons] pounced on her while she was still in shock and fear, and proceeded to rape her."
According to the lawsuit, Jarosik told several friends about the incident at the time, including Martin Dunkerton, her film director, and Gene Lo, her editor.
Jarosik's attorney, Perry Wander, said she would also file a criminal complaint in Los Angeles against Simmons over the alleged incident, and a second complaint with police in New York over another alleged sexual assault in 2011.
In a statement issued through publicist Eric Rose, Simmons called Jarosik's claim and other allegations against him "horrific accusations" that "shocked me to my core and all of my relations have been consensual."
"I have enormous respect for the women's movement worldwide and their struggle for respect, dignity, equality and power," the statement said. "I am devastated by any reason I may have given to anyone to say or think of me in the ways that are currently being described."
"What I will not accept is responsibility for what I have not done," Simmons said in the statement. "Although I have been candid about how I have lived in books and interviews detailing my flaws, I will relentlessly fight against any untruthful character assassination that paints me as a man of violence."
Simmons, who spun his New York-based record label into an entertainment empire, stepped down from his companies last month following allegations of sexual misconduct from screenwriter Jenny Lumet and model Keri Claussen Khalighi. Three other women told The New York Times that Simmons raped them in the 1980s and '90s.
New York City police opened a preliminary investigation into sexual assault allegations against Simmons, two sources familiar with the matter told NBC News last month.