A former stylist at the cable channel E! who last year accused Ryan Seacrest of sexual misconduct went public with her claims on Monday.
Variety reported that it had obtained a November letter sent by accuser Suzie Hardy's attorney to E!, its corporate parent NBCUniversal, and Seacrest. (NBCUniversal is also NBC News' parent company.)
Hardy, who worked for Seacrest from 2007 to 2013, reiterated the allegations in interviews with Variety that it published Monday.
"The job became an ordeal as Seacrest subjected Hardy to years of unwanted sexual aggression — grinding his erect penis against her while clad only in his underwear, groping her vagina, and at one point slapping her buttock so hard that it left a large welt still visible hours later," Variety reported. NBC News could not independently verify the report.
In November, Seacrest issued a statement about Hardy's claims, calling them "reckless."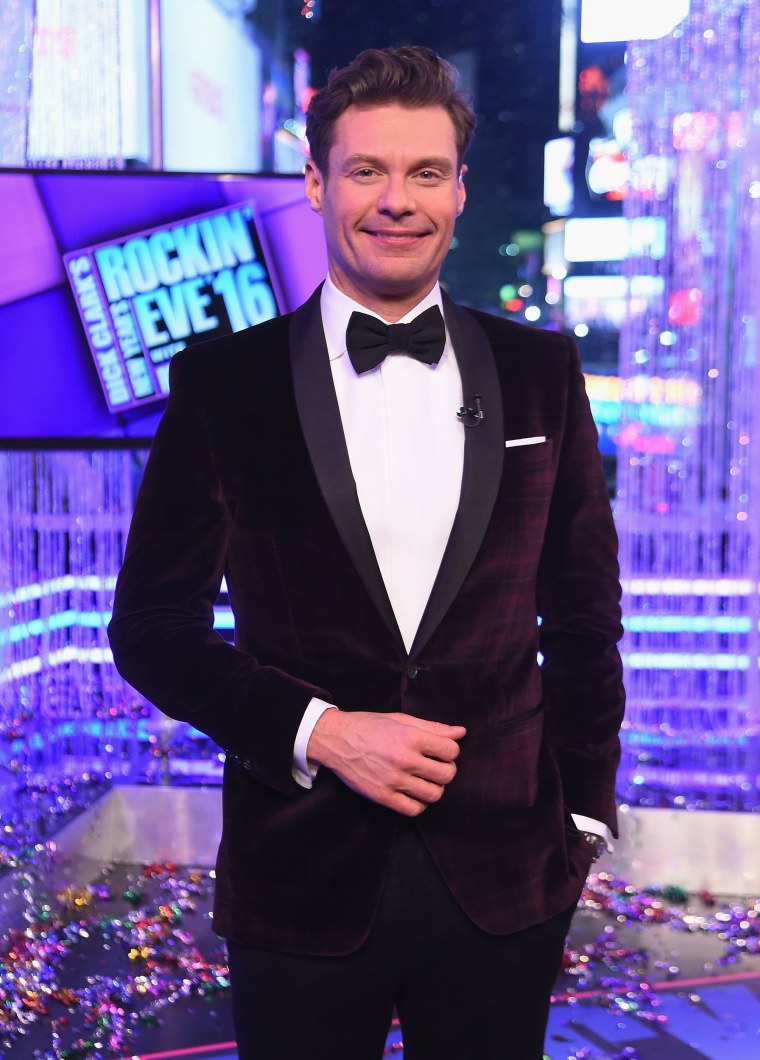 "To have my workplace conduct questioned was gut-wrenching. I've always aimed to treat all of my colleagues with honesty, respect, kindness and compassion," Seacrest wrote in a February guest column appearing in The Hollywood Reporter.
Seacrest is co-host of ABC television's daytime talk show "Live with Kelly & Ryan" and producer of "Keeping Up with the Kardashians". He will also host "American Idol" when it returns to ABC on March 11.
Speaking to Variety, Hardy said she stayed in her position out of concern for being able to provide for her daughter. The single mother said her employment with E! ended in 2013, just weeks after taking her allegations about Seacrest's behavior to human resources.
E! conducted an independent investigation into the allegations and said in a statement that it found "insufficient evidence to support the claims against Seacrest," Variety reported.
Seacrest's attorney, Andrew Baum, described Hardy's allegations as "untrue" and said the stylist had sought $15 million.
"It's telling that after my client refused to pay her money, and the E! investigation resulted as it did, that she is now coming forward to share her debunked story to the press," Baum said in a statement obtained by NBC News late Monday.
However, Hardy's attorney told Variety that neither he nor Hardy has asked Seacrest, E!, or NBCUniversal for any money.
Daniel Holloway, who reported the story for Variety, told NBC News that he has not heard from any additional accusers who have stories similar to Hardy's.