AUSTIN, Texas — Texas' highest criminal appeals court has reinstated the 2015 sexual assault conviction of a former Baylor University football player whose case ignited a scandal that engulfed the nation's largest Baptist school.
The Texas Court of Criminal Appeals said Wednesday that a lower court erred by overturning the conviction of Sam Ukwuachu based on text messages between the victim and a friend that had not been allowed in trial.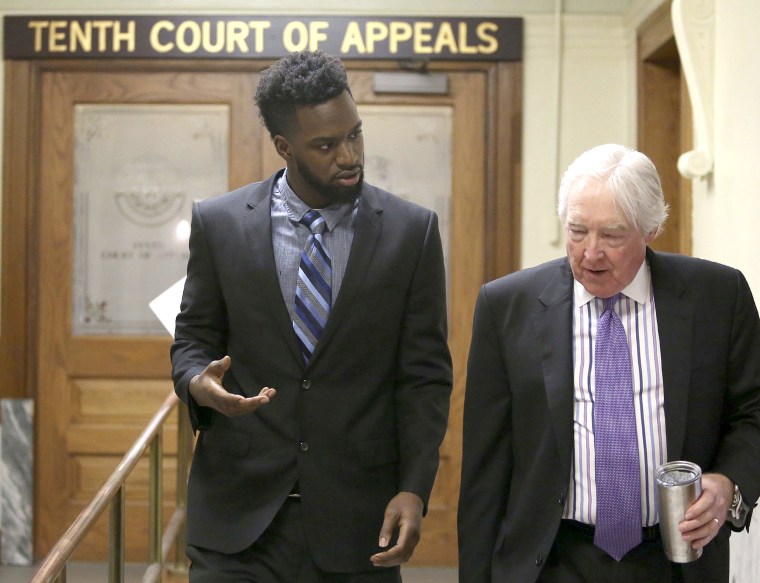 The trial court only allowed into evidence texts she sent after the assault. Ukwuachu's attorney argued the earlier text messages would show the woman consented to sex.
Ukwuachu was sentenced to six months in jail, but served an abbreviated sentence. The ruling allows him to continue appealing his conviction, but not on the text message issue.