Tom Brokaw, the retired longtime anchor of "NBC Nightly News," denied a former colleague's accusation on Thursday that he tried to kiss and grope her when she was an NBC News correspondent during the 1990s.
The former correspondent, Linda Vester, told The Washington Post and Variety that Brokaw, who at 78 is 26 years older than she, twice made unwanted advances toward her, in 1994 and 1995.
Vester later was an anchor for Fox News and now runs SmartMamas.com, a website for new mothers. She said in the interviews that she didn't report the alleged encounters to management because she feared retaliation. But she said she told a friend about them at the time and recorded them in her personal journal, which she shared with Variety.
In a statement released through NBC News, Brokaw, who retired as anchor and managing editor of "Nightly News" in 2004 and is now a special correspondent, said: "I met with Linda Vester on two occasions, both at her request, 23 years ago because she wanted advice with respect to her career at NBC. The meetings were brief, cordial and appropriate, and despite Linda's allegations, I made no romantic overtures towards her at that time or any other."
Brokaw went further in a letter to colleagues that he wrote on Friday morning. In the letter, he again denied the claims, recalled the two instances he met with his accuser and added that Vester "had limited success at NBC News, a modest career at [Fox News] and a reputation as a colleague who had trouble with the truth."
"I am not a perfect person," Brokaw wrote. "I've made mistakes, personally and professionally. But as I write this at dawn on the morning after a drive by shooting by Vester, the Washington Post and Variety I am stunned by the free ride given a woman with a grudge against NBC News, no distinctive credentials or issue passions while at [Fox News]."
Vester's attorney, Ari Wilkenfeld, said Thursday night that Vester "felt it her duty to add her own story, not only to lend support to the other women who have already complained, but to demonstrate that this problem is not a new one, and that NBC needs to prioritize actually listening to and protecting their employees who have been victimized."
Wilkenfeld also represents an NBC News employee whose confidential internal complaint set in motion the dismissal of longtime "Today" show anchor Matt Lauer in November.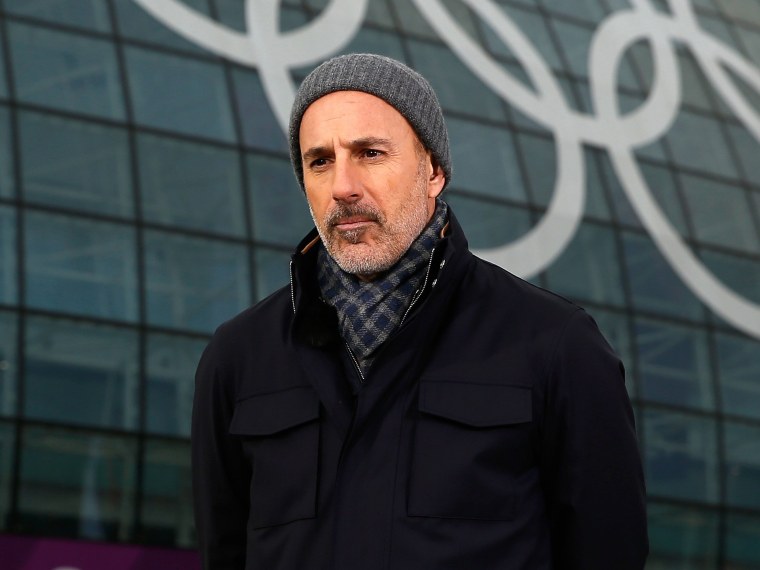 "My client has watched as a number of brave women have come forward to report extreme forms of sexual harassment at NBC," Wilkenfeld said Thursday night. "She has also observed that the company's response does not appear to be aimed at producing a safer and more equitable workplace for women."
Despite the claims against NBC and Brokaw, more than 65 women — who are current and former NBC News employees and worked as producers, corespondents, personal assistants, executives, researchers and more — signed a letter in support of Brokaw. Those who signed include MSNBC anchors Rachel Maddow, Andrea Mitchell and Stephanie Ruhle.
"Tom has treated each of us with fairness and respect," the letter reads. "He has given each of us opportunities for advancement and championed our successes throughout our careers. As we have advanced across industries — news, publishing, law, business and government — Tom has been a valued source of counsel and support. We know him to be a man of tremendous decency and integrity."
NBC News Chairman Andy Lack sent an email to employees on Friday in response to the stories published in the Post and Variety.
"As we've shown, we take allegations such as these very seriously, and act on them quickly and decisively when the facts dictate," Lack said in the email.
Meanwhile, the Post on Thursday quoted Ann Curry, Lauer's co-anchor on "Today" for two years, as saying she warned NBC News management that "they had a problem" with Lauer and that "they needed to keep an eye on him and how he deals with women."
In a statement, Lauer said in part: "I fully acknowledge that I acted inappropriately as a husband, father and principal at NBC. However I want to make it perfectly clear that any allegations or reports of coercive, aggressive or abusive actions on my part, at any time, are absolutely false."
NBC News said in December that it had launched an internal review of its workplace culture and had hired an outside firm to conduct workplace behavior and harassment prevention training to "cut this problem off at its roots."
Lack said the results of the review would be made public, and in the email on Friday noted that the results of the inquiry would be shared with employees as soon as next week.
"We also have been running mandatory in-person workplace training sessions," Lack wrote in Friday's email. "Thus far, 1600 employees have been trained, and the feedback from those sessions has been overwhelmingly positive. We expect to have all 2,000 of our employees trained by end of summer."