The founders of Vice Media admitted to having "failed as a company to create a safe and inclusive workplace where everyone, especially women, can feel respected and thrive" after a New York Times investigation published Saturday revealed allegations of sexual harassment and a toxic work environment.
The report said three Vice employees received settlements after they made allegations of sexual harassment, one of which involved the president of the company. Another employee received a settlement after suing for defamation.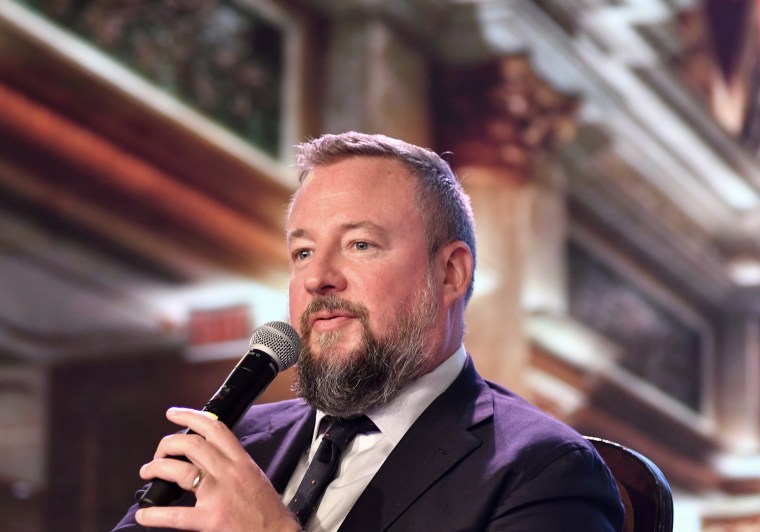 The settlements go back a decade and Vice co-founders Shane Smith and Suroosh Alvi acknowledged the challenges their company faced.
"Cultural elements from our past, dysfunction and mismanagement were allowed to flourish unchecked," the two men said in a statement available on Vice's website. "That includes a detrimental 'boy's club' culture that fostered inappropriate behavior that permeated throughout the company. It happened on our watch, and ultimately we let far too many people down. We are truly sorry for this."
Smith and Alvi do not face any allegations, though current company president Andrew Creighton reportedly paid a former employee $135,000 when she claimed he fired her for rejecting his personal advances, according to the New York Times report.
Related: Since Weinstein, here's a growing list of men accused of sexual misconduct
The company began in 1994 as a free magazine run by Smith, Alvi and Gavin McInnes — who left the company in 2008 and later founded a far-right men's group called the Proud Boys — and exponentially grew over the ensuing years into a New York-based company with more than 3,000 employees.
Vice was also buoyed by investments from Walt Disney and 21st Century Fox, which brought its valuation to more than $5.7 billion, according to the Times.
In their statement, Smith and Alvi diagnosed the issue that brought about the settlements and the many complaints — mostly from women — that have dogged the company.
Vice's founders said their failure stemmed from their own ignorance over the matter, their inability to realize how rapidly they were growing and "the internal dysfunction that ensued."
The Times noted that the company required non-traditional workplace agreements in which employees acknowledged "that they would be exposed to explicit, potentially disturbing material."
That agreement was recently eliminated, the Times reported.
Related: Accusations in the #MeToo era: How companies handle complaints
Smith and Alvi said part of the problem was that they were unable to keep up with the growth and the sudden culture change they pursued, moving from a media company that covered "streetwear, drugs and sex" to one that pursued the reporting of "news and social justice issues."
That led them to eliminate those employees who shared "misogynistic and extremist ideologies."
In response to the allegations, Smith and Alvi outlined new ways they intend to address the problems, including hiring a new chief human resources officer, establishing a Diversity and Inclusion Advisory Board, committing to pay parity, creating an anonymous hotline for employees to file complaints, appointing a new chief operating officer, installing new training programs and removing non-traditional workplace agreements.
Earlier this month, Vice fired three employees they believed pursued unacceptable behavior.
"We can no longer be a part of the problem," Smith and Alvi said in their statement, "particularly if, as journalists and storytellers, we want to investigate and cover the many injustices in the world today."