In early October, allegations surfaced that movie mogul Harvey Weinstein had sexually harassed or assaulted multiple women over decades.
The public condemnation of Weinstein has emboldened others to come forward with claims of sexual misconduct against celebrities — with studios, networks and major companies responding — in what some have dubbed the "Weinstein ripple effect."
Here's a list of high-profile men who have been accused of sexual harassment, assault or both in the wake of the Weinstein scandal:
James Rosen
Number of accusers: At least three
On Dec. 22, James Rosen quietly left his position as Fox News' chief Washington correspondent without giving any advance notice to colleagues, NPR reported.
At least three allegations of sexual harassment against Rosen have since surfaced, which may have led to his resignation.
One Fox News reporter told four colleagues that Rosen had groped her breast in a cab the winter after 9/11. The colleagues said she relayed the episode as a warning about Rosen.
Years later, a producer wu0said that Rosen sexually harassed her, but that Fox offered her a deal that would enable her to extend her stay in the United States if she kept quiet about the allegations.
In the spring of last year, a young female reporter told two colleagues that Rosen tried to forcibly kiss her twice in an elevator ride back to the office after lunch. Then he allegedly asked the reporter to keep her from making his approaches public and offered his help in getting more air time on Special Report, Bret Baier's nightly political newscast.
James Franco
Number of accusers: Unclear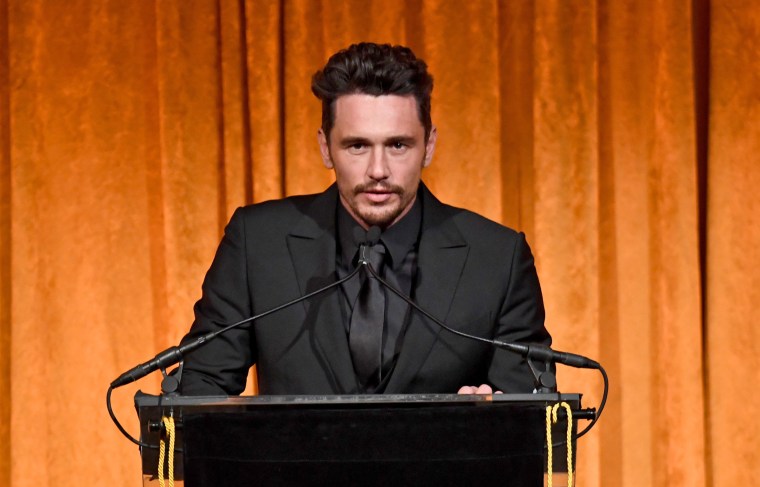 Almost immediately after James Franco, 39, won a Golden Globe on Jan. 7, "The Breakfast Club" actress Ally Sheedy tweeted: "James Franco just won. Please never ever ask me why I left the film/tv business." (Franco directed Sheedy in a 2014 off-Broadway play.)
It was not exactly clear what Sheedy meant in her posts, but they quickly revived rumors of alleged sexual misconduct and inappropriate behavior. Sarah Tither-Kaplan, a filmmaker and actress, claimed in a tweet that Franco told her the "full nudity" he purportedly asked her to do for two of his movies was not exploitative because she had signed a contract. Violet Paley, another actress, claimed in a tweet that Franco once pushed her head toward his "exposed penis."
Franco denied accusations of sexual impropriety during a Jan. 9 appearance on "The Late Show" on CBS. "The things that I heard that were on Twitter are not accurate, but I completely support people coming out and being able to have a voice," Franco told host Stephen Colbert.
Paul Haggis
Number of accusers: At least four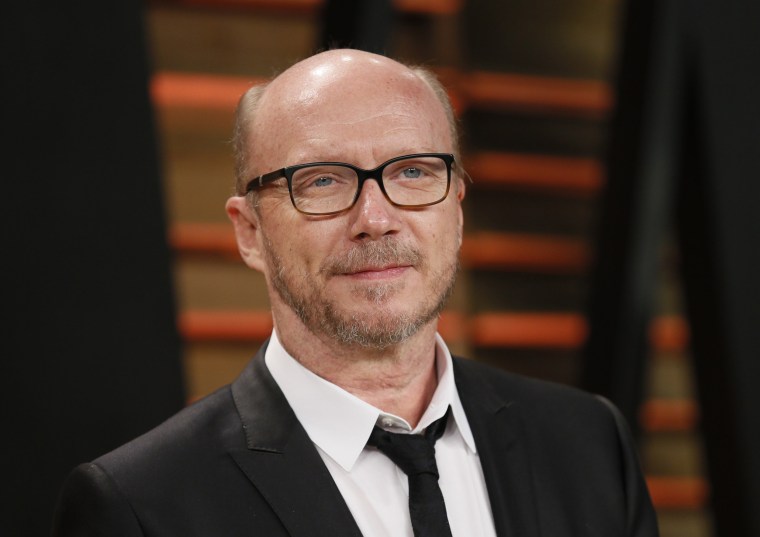 Paul Haggis, 64, the Oscar-winning filmmaker who wrote "Million Dollar Baby" and directed "Crash," has been accused of sexual misconduct by at least five women. In a civil lawsuit, a publicist accuses Haggis of rape. That lawsuit inspired three other women to come forward with their own sexual misconduct accusations, including another publicist who claims he forced her to perform oral sex and then raped her.
Christine Lepera, an attorney for Haggis, said in a statement to The Associated Press: "He didn't rape anybody."
Ben Vereen
Number of accusers: At least two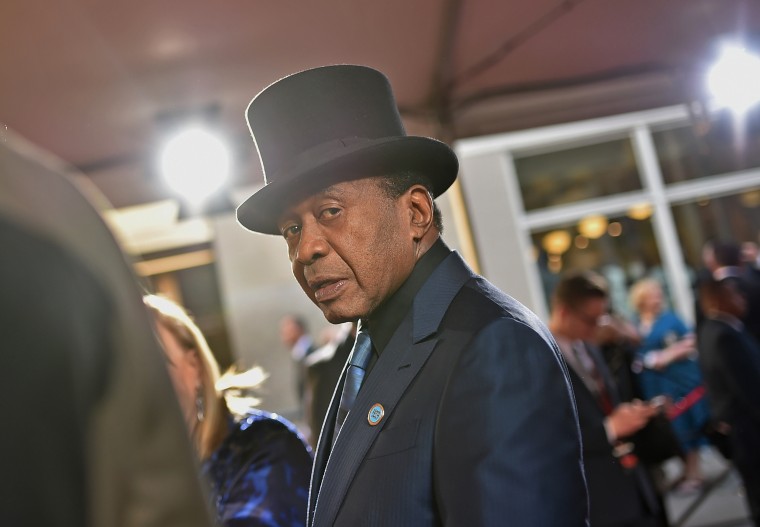 Broadway legend Ben Vereen, 71, has been accused of inappropriate sexual misconduct with cast members in a 2015 community theater production of the classic musical "Hair." The allegations, first reported by the blog OnStage and the New York Daily News, were leveled by two young actresses who starred in the show.
In a statement, Vereen apologized to the women for his "inappropriate conduct," adding: "While it was my intention to create an environment that replicated the themes of that musical during the rehearsal process, I have since come to understand that it is my conduct, not my intentions, which are relevant here."
Peter Martins
Number of accusers: At least five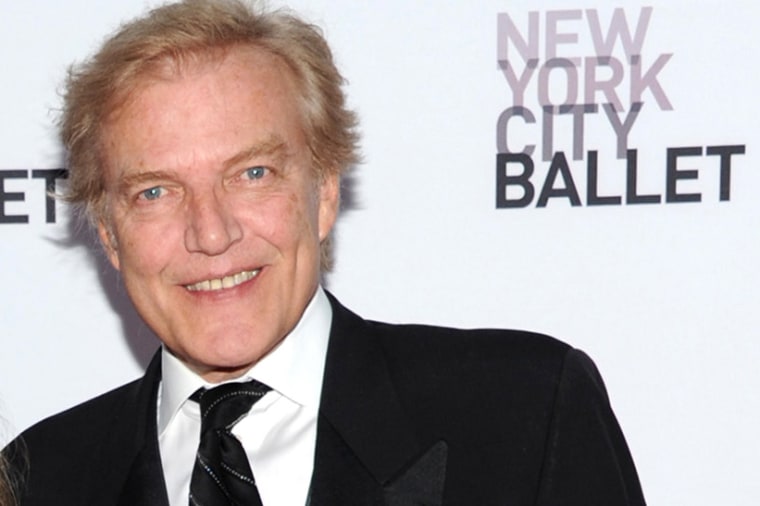 Peter Martins, 71, the influential head of the New York City Ballet, has been accused by five dancers of verbal and physical abuse dating back to 1993, The New York Times reported. And in recent interviews with The Times, 24 women and men described what the newspaper called a "culture of intimidation" under Martins, a luminary on the New York artistic scene.
"I have denied, and continue to deny, that I have engaged in any such misconduct," Martins wrote in a letter informing the ballet board of his retirement, according to The Times. "I cooperated fulling in the [company's] investigation and understand it will be completed shortly. I believe its findings would have vindicated me."
Charles Dutoit
Number of accusers: Four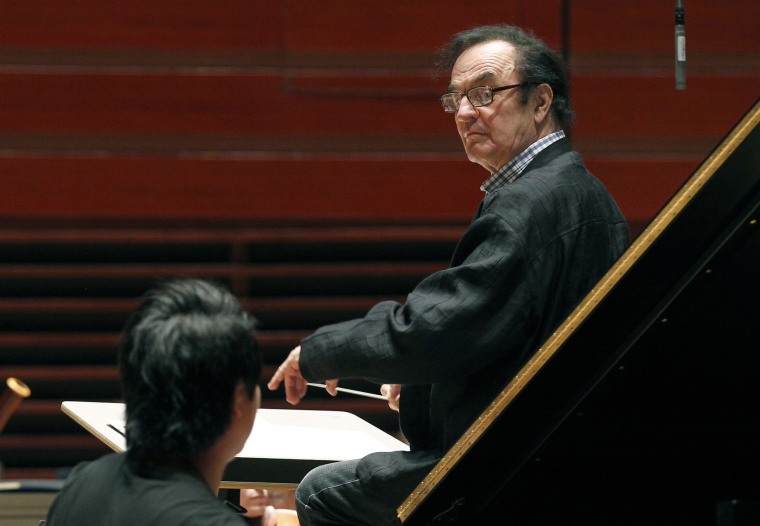 Charles Dutoit, 81, the world-renowned artistic director and principal conductor of London's Royal Philharmonic Orchestra, allegedly sexually assaulted four women between 1985 and 2010, The Associated Press reported. The women — three opera singers and a classical musician — said the incidents happened in a car, Dutoit's hotel suite, his dressing room, an elevator, and backstage before a performance.
The women allege that Dutoit did everything from groping their breasts to restraining them and thrusting himself upon them.
NBC News was not able to independently confirm the women's allegations, and could not reach Dutoit. Dutoit also did not respond to multiple requests for comment from the AP.
Morgan Spurlock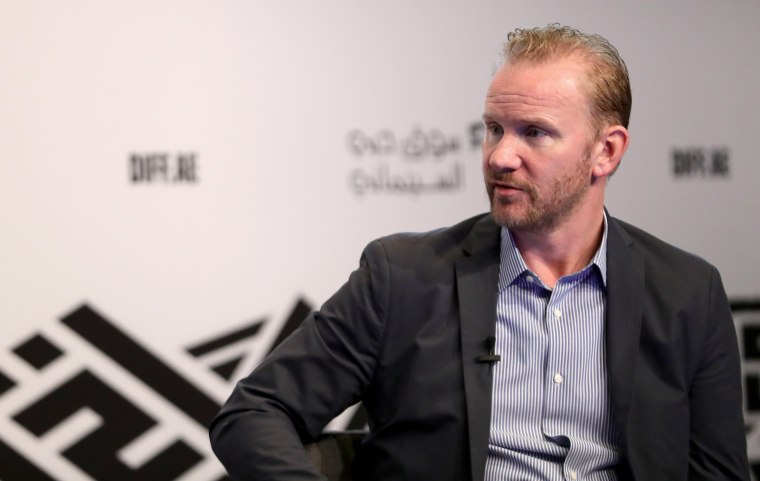 Director Morgan Spurlock admitted on Dec. 13 to a history of sexual misconduct that reaches back to his college days.
Declaring "I am part of the problem," the 47-year-old filmmaker — who won acclaim for his 2004 documentary "Super Size Me" — wrote in a blog post that he was accused of rape in college, settled a sexual harassment lawsuit and has cheated on all of his romantic partners, including both of his wives.
The post was shared from Spurlock's verified Twitter account. He said coming clean is necessary, in part, because of the anxiety he faced: "As I sit around watching hero after hero, man after man, fall at the realization of their past indiscretions, I don't sit by and wonder 'who will be next?' I wonder, 'when will they come for me?'"
Marcelo Gomes
Number of accusers: Unclear
Marcelo Gomes, one of the most distinguished ballet dancers, resigned in December from the American Ballet Theater following accusations of sexual misconduct.
Gomes, 38, resigned when the American Ballet Theater began to probe into sexual harassment allegations against him. Andrew F. Barth, the chairman of the company's board of trustees, told the New York Times in an emailed statement that the alleged incident was not related to his employment at the American Ballet Theater.
Lisa Linden, spokeswoman for the Brazilian native, said in an emailed statement to the Times, "This is a time of reflection for Marcelo. He is gratified and strengthened by the support he has received from family, friends and colleagues. We have no further comment at this time."
Tavis Smiley
Number of accusers: Multiple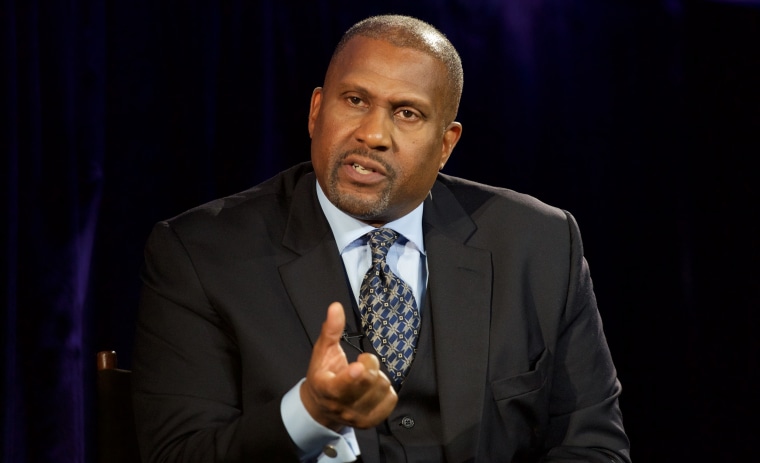 PBS announced on Dec. 13 that it was suspending distribution of the late-night talk show "Tavis Smiley" following "troubling allegations" of misconduct against the longtime public television and radio host.
The outside investigation found that Smiley had engaged in sexual relationships with "multiple subordinates," according to Variety, which first reported the news. They said witnesses had told the investigators that Smiley was a verbally abusive and threatening boss and made some employees feel their success was tied to a sexual relationship with him, Variety reported. NBC News has not independently verified those accounts.
Smiley denied the allegations in a video and statement posted to Facebook: "I have never groped, inappropriately exposed myself, or coerced any colleague in the workplace, ever, in my 30-year career," Smiley said in the video.
NFL Network Analysts Marshall Faulk, Ike Taylor and Heath Evans
Number of accusers: At least one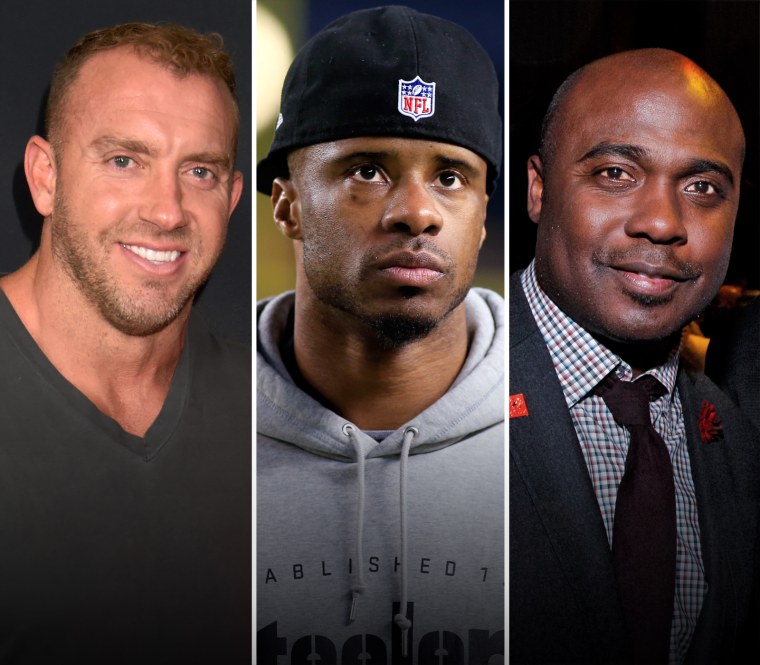 The NFL Network suspended Pro Football Hall of Famer Marshall Faulk and NFL players-turned-analysts Ike Taylor and Heath Evans on Dec. 11 after a female colleague accused them of sexual harassment.
Faulk, Taylor and Evans, along with former executive producer Eric Weinberger and former network analysts Donovan McNabb, Warren Sapp and Eric Davis, were named in an updated lawsuit against NFL Enterprises by Jami Cantor, a former wardrobe stylist for the network.
None of the seven is named as a respondent in the lawsuit, which was originally filed in October in California Superior Court Los Angeles County Superior Court. The original complaint alleged inappropriate actions by 50 people whom it identified only as John Does 1-50.
The amended complaint accuses Faulk and Evans of having groped Cantor while she was at the network, while it accuses Taylor and McNabb of having sent her sexually inappropriate communications.
The communications from Taylor allegedly included video of him masturbating, while the alleged communications from McNabb, who now works for BeIN Sports and ESPN Radio, were text only, according to the complaint.
Alex Riethmiller, a spokesman for NFL Network, told NBC News in a statement Monday night: "Marshall Faulk, Ike Taylor, and Heath Evans have been suspended from their duties at NFL Network pending an investigation into these allegations."
Weinberger left NFL Network in 2015 to become president of Bill Simmons Media Group, publisher of the sports website The Ringer. The amended complaint accuses Weinberger of both having touched Cantor inappropriately and having sent her sexually inappropriate communications.
A spokesperson for The Ringer told NBC News: "These are very serious and disturbing allegations that we were made aware of today. We are placing Eric on leave indefinitely until we have a better understanding of what transpired during his time at the NFL, and we will conduct our own internal investigation."
Ryan Lizza
Number of accusers: At least one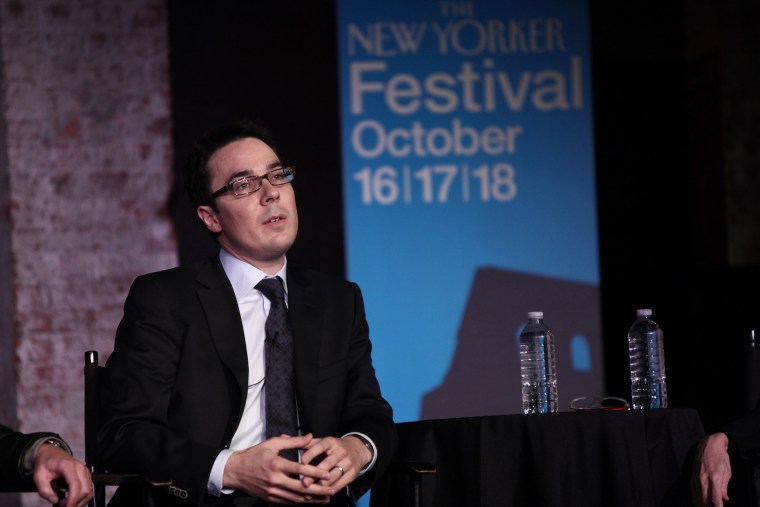 Ryan Lizza, the Washington correspondent of The New Yorker, was fired on Dec. 11 over claims of improper sexual conduct.
"The New Yorker recently learned that Ryan Lizza engaged in what we believe was improper sexual conduct," the magazine said in a statement. "We have reviewed the matter and, as a result, have severed ties with Lizza. Due to a request for privacy, we are not commenting further."
But Lizza disputed the magazine's decision almost immediately, issuing a statement that described a complaint made by one woman.
"I am dismayed that the New Yorker has decided to characterize a respectful relationship with a woman I was dating as somehow inappropriate," he said. "The New Yorker was unable to cite any company policy that was violated. I am sorry to my friends, workplace colleagues, and loved ones for any embarrassment this episode may cause."
The woman mentioned by Lizza remains anonymous, but her lawyer, Douglas Wigdor, sharply disagreed with Lizza's description of the circumstances.
"In no way did Mr. Lizza's misconduct constitute a 'respectful relationship,' as he has now tried to characterize it," Wigdor said in a statement. Lizza was also suspended by CNN, where he is an on-air contributor.
Mario Batali
Number of accusers: Four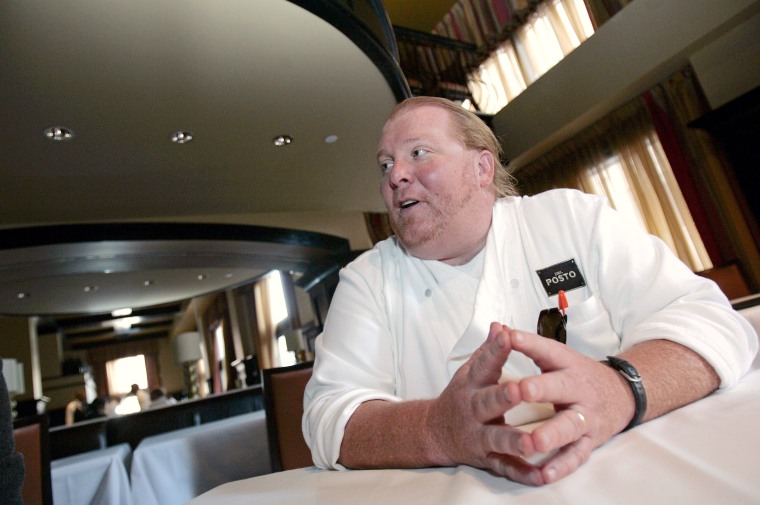 Four women accused celebrity chef Mario Batali of inappropriate touching over the course of two decades, causing the restaurateur and television show host to step aside from his projects for the time being.
The accusations against Batali were first published in a report by Eater New York on Dec. 11. Three of the accusers were employees of the chef.
All the women recounted instances at different points in Batali's career when they say the chef groped them and made inappropriate comments of a sexual nature.
In a statement, Batali apologized and said the accusations described by the women "match up with the way [he has] acted."
"I apologize to the people I have mistreated and hurt. Although the identities of most of the individuals mentioned in these stories have not been revealed to me, much of the behavior described does, in fact, match up with ways I have acted. That behavior was wrong and there are no excuses. I take full responsibility and am deeply sorry for any pain, humiliation or discomfort I have caused to my peers, employees, customers, friends and family," the statement said in part.
Batali added that he was stepping away from the "day-to-day operations of my businesses," acknowledging his actions disappointed many people and "the failures are mine alone."
A few days later, ABC said they fired him from the cooking show, "The Chew."
Lorin Stein
Number of accusers: Unclear
Former Paris Review Editor Lorin Stein went under investigation in October for numerous sexual harassment allegations from female employees and writers.
The New York Times first reported in December that Stein sent a letter of resignation to the Paris Review Board. In the letter he wrote, "At times in the past, I blurred the personal and the professional in ways that were, I now recognize, disrespectful of my colleagues and our contributors, and that made them feel uncomfortable or demeaned. I am very sorry for any hurt I caused them."
Before the board, Stein acknowledged that he had both dated and expressed interest in women within the workplace. He also acknowledged in his letter that he understands now that his behavior was an "abuse" of his position, and he realizes that his behavior made his colleagues feel demeaned or uncomfortable.
Nicole Rudick, managing editor of the Paris Review, was named interim editor following his resignation.
James Levine
Number of accusers: Multiple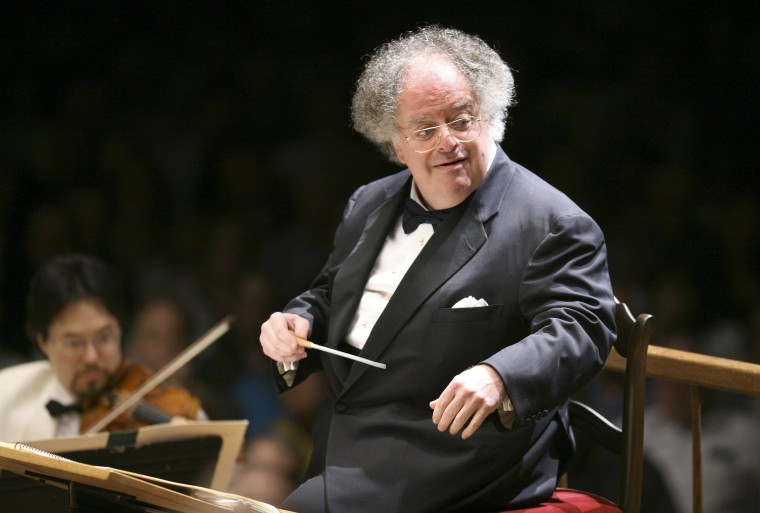 New York's Metropolitan Opera suspended its famed longtime conductor James Levine on Dec. 3 while it investigates allegations of sexual misconduct.
The opera's announcement followed a report in the New York Post that Levine was accused in a police report of molesting a young man beginning when the man was 15 years old and that the sexual abuse continued for years.
The New York Times identified two other men who it said alleged that they'd had sexual encounters with Levine beginning in the summer of 1968, when they were teens at a music school in Michigan.
On Dec. 8, Illinois prosecutors investigating sexual abuse allegations dating back to the 1980s said they were unable to press charges based on state law at the time and other factors.
Levine has denied the allegations, saying "as understandably troubling as the accusations noted in recent press accounts are, they are unfounded. As anyone who truly knows me will attest, I have not lived my life as an oppressor or an aggressor."
Garrison Keillor
Number of accusers: At least one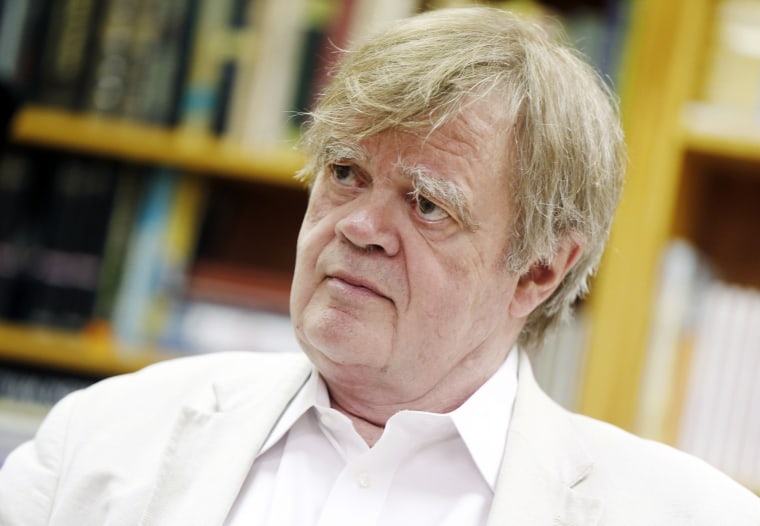 Garrison Keillor, the former host and creator of "A Prairie Home Companion," was fired by Minnesota Public Radio on Nov. 29 over "allegations of his inappropriate behavior with an individual who worked with him."
Keillor was axed a month after the public radio station received a report about his alleged "conduct" while he was still producing the show that he hosted from 1974 until he retired last year.
"Garrison Keillor has been an important part of the growth and success of MPR, and all of us in the MPR community are saddened by these circumstances," MPR president Jon McTaggart said Wednesday.
MPR has hired an outside lawyer "to conduct an independent investigation of the allegations," the public radio station said in statement.
Keillor released a statement in which he said he was fired over "a story that I think is more interesting and more complicated than the version MPR heard." But he did not release any details.
"It's some sort of poetic irony to be knocked off the air by a story, having told so many of them myself, but I'm 75 and don't have any interest in arguing about this," he added. "And I cannot in conscience bring danger to a great organization I've worked hard for since 1969."
Keillor said he was "sorry for the people who will lose work on account of this."
Matt Lauer
Number of accusers: Multiple
Matt Lauer was fired by NBC News following two decades as "Today" anchor after a detailed complaint was lodged against him about inappropriate sexual behavior in the workplace.
In a memo to employees on Nov. 29, NBC News Chairman Andrew Lack said the complaint, which was made by a female colleague of Lauer's, prompted a serious review and represented a "clear violation of our company's standards."
The alleged incident began at the 2014 Winter Olympics in Sochi and continued after the games, NBC News confirmed. A lawyer for the woman said she did not want to be identified.
Lack said it was the first complaint lodged against Lauer, 59, for his behavior since he took over as anchor of the morning show in 1997, but there was "reason to believe" it may not have been an isolated incident.
Later, Variety and The New York Times reported other cases of women coming forward to allege sexual misconduct against Lauer. Variety said at least three women shared accounts that were corroborated by "dozens of interviews with current and former staffers" during their two-month investigation. The Times said two women also made complaints against Lauer following his firing — actions that were confirmed by NBC officials.
The newspaper reported that one of those women, now a former employee, said Lauer in 2001 locked the door to his office and sexually assaulted her.
Lauer said in a statement that he was "truly sorry" to the people he hurt. While he said some of the allegations were "untrue and mischaracterized," he admitted that "there is enough truth in these stories to make me feel embarrassed and ashamed."
Charlie Rose
Number of accusers: At least 9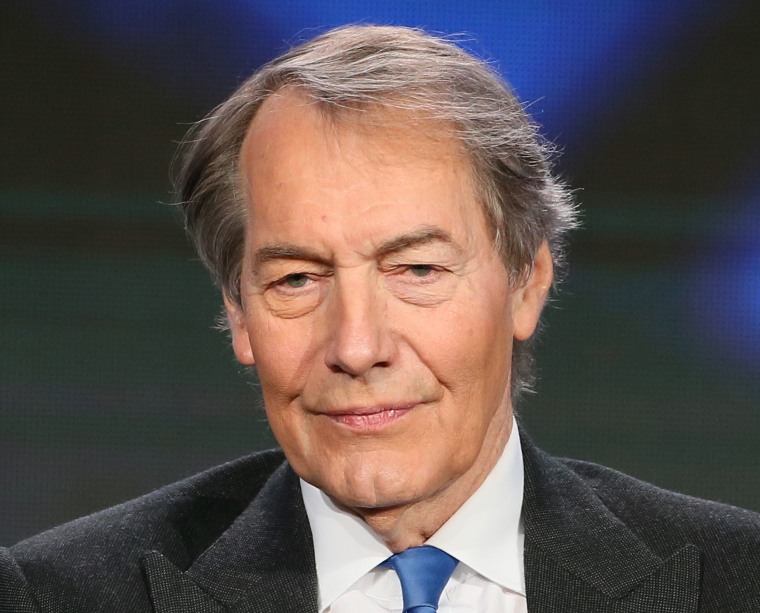 Television host and journalist Charlie Rose was fired by CBS News, PBS and Bloomberg after eight women accused him of sexual harassment and unwanted advances in a Nov. 20 report in The Washington Post.
The allegations against Rose, 75, included groping female colleagues and walking around naked in their presence, The Post reported. All eight women, who alleged incidents that occurred from the late 1990s to 2011, were either employees at the "Charlie Rose" show or hoped to work for it.
Three women spoke to The Post on the record and five women chose to remain anonymous. Two women cited in the report, Kyle Godfrey-Ryan and Megan Creydt, confirmed their accounts to NBC News hours after The Post published its report.
"It is essential that these women know I hear them and that I deeply apologize for my inappropriate behavior," Rose said in a statement to The Post that he later posted on Twitter. "I am greatly embarrassed. I have behaved insensitively at times, and I accept responsibility for that, though I do not believe that all of these allegations are accurate. I always felt that I was pursuing shared feelings, even though I now realize I was mistaken."
Rose has long hosted his show, which airs on PBS and is filmed at Bloomberg headquarters, and also had been a co-anchor for "CBS This Morning" and a contributing correspondent for "60 Minutes."
Bloomberg LP said in a statement to NBC News on Monday: "We are deeply disturbed to learn of these allegations and are immediately suspending the show from airing on Bloomberg TV and radio."
"Despite Charlie's important journalistic contribution to our news division, there is absolutely nothing more important, in this or any organization, than ensuring a safe, professional workplace," CBS News President David Rhodes said in a statement, in part, announcing Rose's termination Tuesday. "We need to be such a place."
PBS spokeswoman Jennifer Rankin Byrne said in a statement Tuesday: "In light of yesterday's revelations, PBS has terminated its relationship with Charlie Rose and cancelled distribution of his programs. PBS expects all the producers we work with to provide a workplace where people feel safe and are treated with dignity and respect."
Bloomberg TV confirmed it had severed ties with Rose.
Glenn Thrush
Number of accusers: 4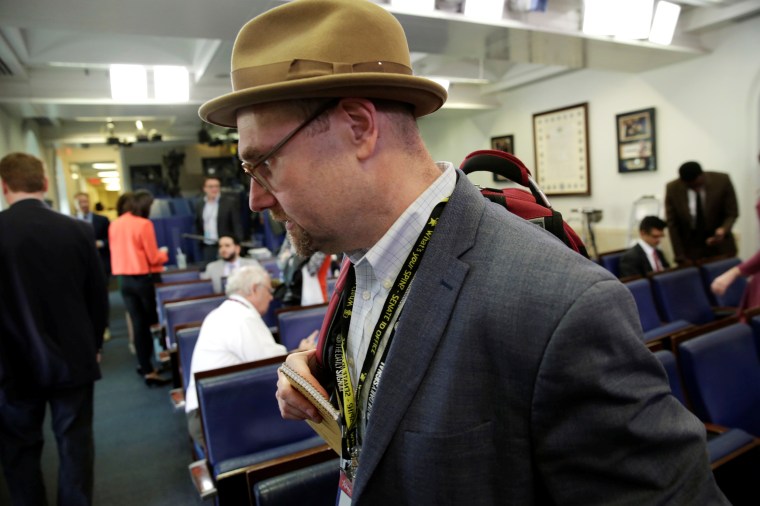 Glenn Thrush, one of the most prominent political journalists, was suspended by The New York Times on Nov. 20 after he was reportedly accused of sexual misconduct.
The suspension came after a report was published by news outlet Vox, which detailed an alleged pattern of inappropriate behavior toward women, particularly young female reporters.
Thrush is a MSNBC contributor. A spokesperson for the network said, "We're awaiting the outcome of the Times' investigation. He currently has no scheduled appearances."
Thrush, who is married, apologized in a statement.
"I apologize to any woman who felt uncomfortable in my presence, and for any situation where I behaved inappropriately. Any behavior that makes a woman feel disrespected or uncomfortable is unacceptable," Thrush said in the statement.
"My recollection of my interactions with Laura differs greatly from hers – the encounter was consensual, brief, and ended by me. She was an editor above me at the time and I did not disparage her to colleagues at POLITICO as she claims. The assertion that I would rate women based on their appearance is also false," Thrush said.
A month after the political reporter was suspended, The New York Times announced it had wrapped up its investigation into the matter.
The paper decided to continue Thrush's suspension until late January and remove him from coverage of the White House, but said they would not fire him.
"We understand that our colleagues and the public at large are grappling with what constitutes sexually offensive behavior in the workplace and what consequences are appropriate," said Executive Editor Dean Baquet. "Each case has to be evaluated based on individual circumstances. We believe this is an appropriate response to Glenn's situation."
On Dec. 20, the Times announced that Thrush would remain suspended until late January and would be removed from the team covering the White House.
Random House, the publishing company pursuing a book about Donald Trump by Thrush and New York Times reporter Maggie Haberman, announced it would move forward with the deal, but only with Haberman.
Russell Simmons
Number of accusers: Multiple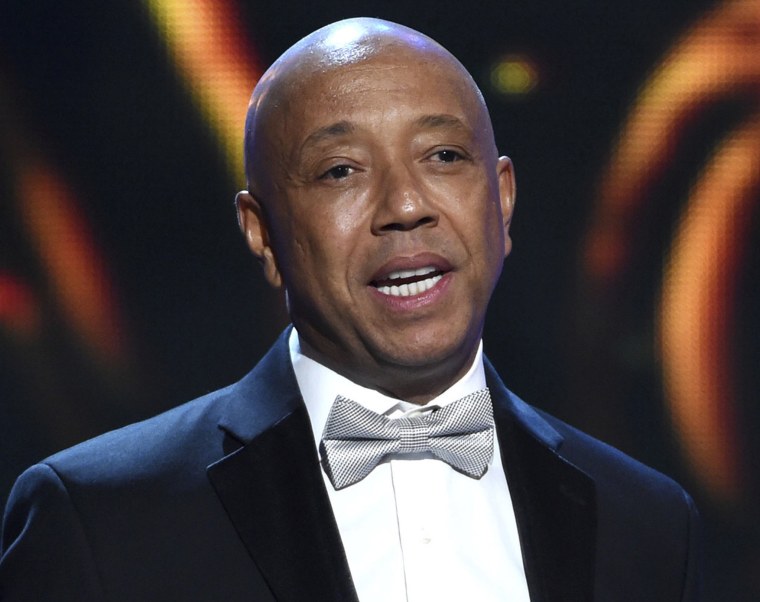 Russell Simmons, the hip-hop mogul and producer who helped to create the Def Jam brand, said he was stepping down from his various companies following accusations of sexual misconduct.
The initial accusation was reported in The Los Angeles Times on Nov. 19, when model Keri Claussen Khalighi said he made aggressive sexual advances on her in 1991 and coerced her to have oral sex at his apartment and forced himself on her in the shower. Khalighi, then 17, said director Brett Ratner was there as well and declined to do anything when she asked for help.
An attorney for Ratner didn't immediately respond to a request for comment, although he told the newspaper that Ratner has "no recollection" of Khalighi's apparent plea for help. Simmons also provided a statement saying that he did spend a couple of days with her but was "shocked" about her assertions of that time.
A second woman to come forward — a screenwriter named Jenny Lumet — recounted in a Nov. 30 guest column in The Hollywood Reporter how Simmons forced her into a sexual encounter in 1991 when she was 24.
Simmons, 60, said that her recollections of that night are "very different from mine" although "it is now clear to me that her feelings of fear and intimidation are real."
Other women have since come forward, three of whom were identified in a Dec. 13 New York Times report and said that Simmons raped them in separate incidents in either the 1980s or 1990s. Simmons responded in a statement that "all of my relations have been consensual."
The Los Angeles Times also interviewed five more women, including actress Natashia Williams-Blach, who alleged sexual misconduct. The women said he used his personal yoga studio to prey on them, which Simmons also denied.
Jeffrey Tambor
Number of accusers: 2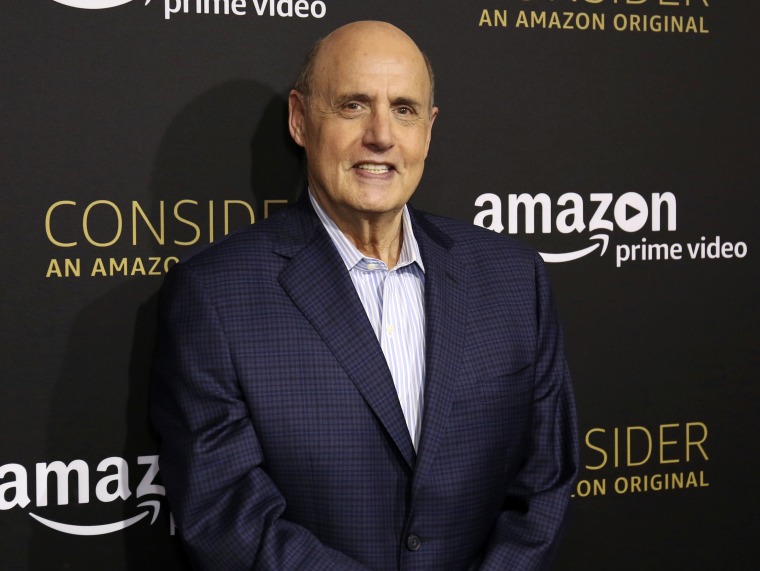 Jeffrey Tambor, who won critical acclaim for his portrayal of a transgender woman in hit TV series 'Transparent', was accused on Nov. 16 of sexually harassing a transgender actor on the show.
Trace Lysette alleges the actor made sexual advances and remarks towards her during the making of the award-winning comedy series and claimed that "one time it got physical."
The allegation comes days after Tambor was reportedly accused of sexual harassment by his former assistant on the show, Van Barnes, who is also transgender.
Tambor denied the allegations saying he has "never been a predator — ever."
"I am deeply sorry if any action of mine was ever misinterpreted by anyone as being sexually aggressive or if I ever offended or hurt anyone. But the fact is, for all my flaws, I am not a predator and the idea that someone might see me in that way is more distressing than I can express," the statement said in part.
Sen. Al Franken
Number of accusers: Multiple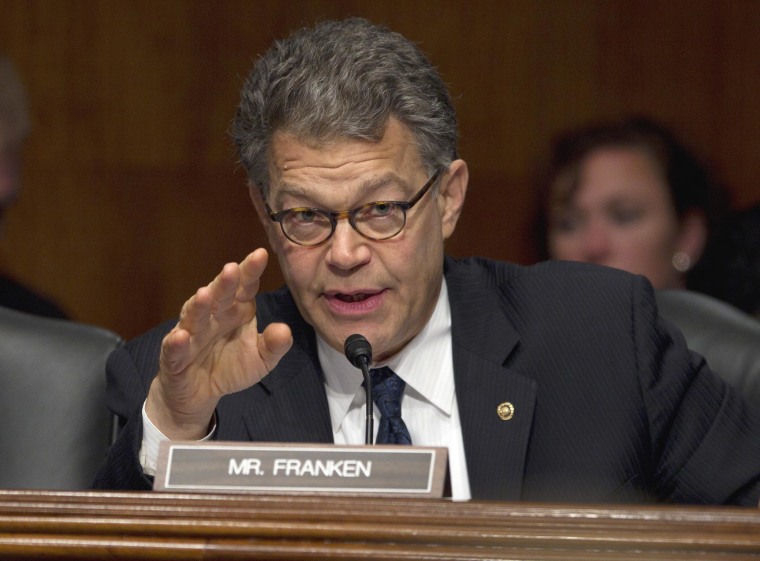 Sen. Al Franken, D-Minn., was accused by a radio news anchor of forcibly kissing and groping her in 2006 when they were overseas as part of a USO show.
Leeann Tweeden, a radio news anchor with KABC in Los Angeles, said Franken insisted on practicing a kiss before going on stage.
"He continued to insist, and I was beginning to get uncomfortable," she wrote in a post on KABC's website.
Tweeden said she reluctantly agreed to rehearse the line leading up to the kiss and that's when Franken, "came at me, put his hand on the back of my head, mashed his lips against mine and aggressively stuck his tongue in my mouth." "I immediately pushed him away with both of my hands against his chest and told him if he ever did that to me again I wouldn't be so nice about it the next time," she said. "I felt disgusted and violated."
Franken said in a statement, "The first thing I want to do is apologize: to Leeann, to everyone else who was part of that tour, to everyone who has worked for me, to everyone I represent, and to everyone who counts on me to be an ally and supporter and champion of women."
Less than a week later, a second woman said Franken grabbed her rear in 2010 at the Minnesota State Fair.
Lindsay Menz, 33, told CNN in an interview that Franken grabbed her buttocks when they posed for a photo together. The accusation was first reported by CNN.
In a statement to CNN, Franken said he felt "badly," but he did not remember posing for the photo with Menz. "I take thousands of photos at the state fair surrounded by hundreds of people, and I certainly don't remember taking this picture," Franken told CNN on Sunday. "I feel badly that Ms. Menz came away from our interaction feeling disrespected."
Franken announced his plans to resign on Dec. 7 while taking a parting shot at President Donald Trump and other Republicans.
"I, of all people, am aware that there is some irony that I am leaving while a man who has bragged on tape about his history of sexual assault sits in the Oval Office, and a man who has preyed on underage girls is running for the Senate with the full support of his party," Franken, D-Minn., said in emotional speech on the Senate floor.
He was referring to Trump, who has also been accused of sexual misconduct, and Roy Moore, the Republican candidate for Senate in Alabama, who faced allegations of sexual misconduct with teenage girls. Trump and Moore have both denied the claims.
Matt Zimmerman
Number of accusers: More than 1
Matt Zimmerman was senior vice president for booking at NBC News and was one of the top bookers of talent and guests for "Today."
"We have recently learned that Matt Zimmerman engaged in inappropriate conduct with more than one woman at NBCU, which violated company policy," the company said in a statement, referring to NBCUniversal, the parent company of NBC. "As a result he has been dismissed."
Zimmerman could not immediately be reached for comment.
Andrew Kreisberg
Number of accusers: 19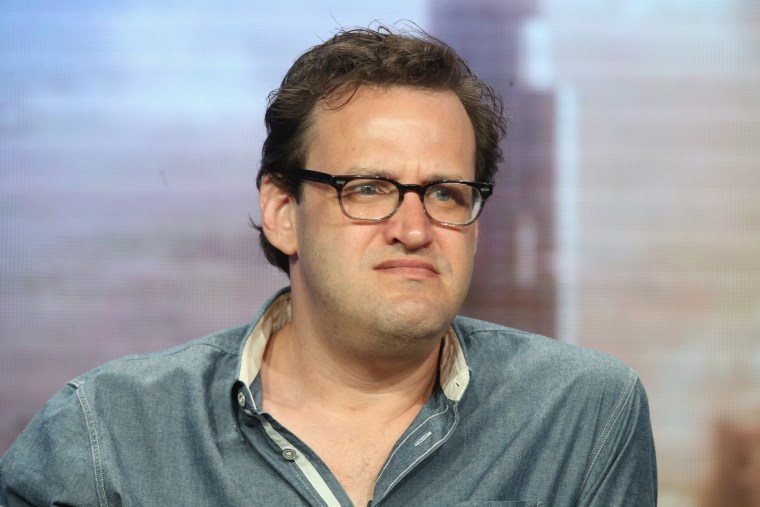 Andrew Kreisberg, the executive producer of the CW shows "Arrow," "Supergirl," "DC's Legends of Tomorrow" and "The Flash," was fired by Warner Bros. TV Group after allegations by 19 people of sexual harassment and inappropriate contact.
Warner Bros. said in a statement on Nov. 29 that the decision came after he was suspended during an internal investigation.
"We remain committed to providing a safe working environment for our employees and everyone involved in our productions," the group said.
Variety first reported that 15 women and four men who have worked with the producer said he engaged in a pattern of sexual harassment and inappropriate physical contact over the years. None of the sources were identified by Variety, which said many of the women are current or former employees and fear retaliation.
Kreisberg, 46, could not immediately be reached by NBC News, but denied the allegations to Variety: "I have made comments on women's appearances and clothes in my capacity as an executive producer, but they were not sexualized. Like many people, I have given someone a non-sexual hug or kiss on the cheek."
Berlanti Productions, which produces Kreisberg's show, said in a statement that it agrees with Warner Bros.'s decision: "Nothing is more important to us than the safety and well-being of all our colleagues — coworkers, crew and staff alike."
Roy Moore
Number of accusers: At least 9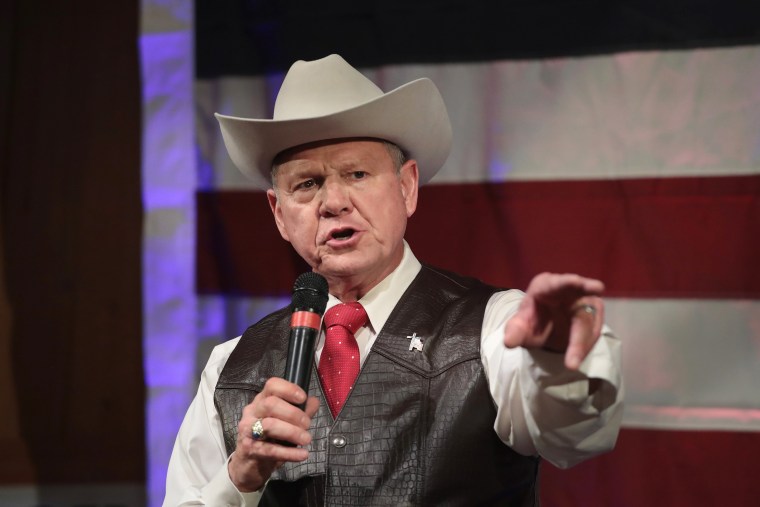 At least nine women have accused Roy Moore, the Republican party's Senate nominee in Alabama, of sexual misconduct only weeks prior to the special election.
The story broke on Nov. 9 when The Washington Post reported that Moore allegedly forced a 14-year-old girl into a sexual encounter in 1979 when he was 32.
Leigh Corfman, 53, who came forward with the accusation, told The Post that at the time Moore took off her "shirt and pants and removed his clothes," touched her "over her bra and underpants" and "guided her hand to touch him over his underwear."
In that same report, three additional women told The Post that Moore had pursued them while he was in his early 30s and they were between the ages of 16 and 18. None of the three woman said Moore forced them into any sort of relationship or sexual contact.
Since the initial report, more women have come forward to various media outlets that described Moore engaging in sexual misconduct through his career.
In a statement from his campaign, Moore, now 70, heatedly denied the women's allegations, calling them "a baseless political attack" and "the very definition of fake news and intentional defamation."
Louis C.K.
Number of accusers: 5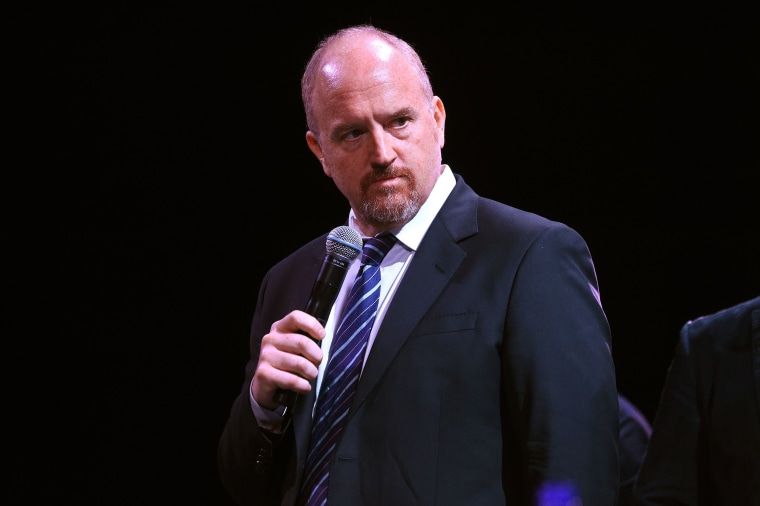 Five women have accused Emmy-winning comedian and actor Louis C.K. of sexual misconduct dating back at least 15 years, The New York Times reported.
In the exposé published in The Times, comedians Dana Min Goodman and Julia Wolov allege Louis CK in 2002 invited them to his hotel room in Colorado, undressed himself, and masturbated in front of them. Abby Schachner, a comedian who says she called Louis C.K. to invite him to one of her performances in 2003, claims she could hear him masturbating during their phone conversation. Rebecca Corry, a writer and actress, alleges Louis C.K. asked if he could masturbate in front of her while they appeared together on a television pilot in 2005.
In a statement a day after the report, Louis C.K. said "these stories are true," adding that he feels remorseful for his actions.
"I have been remorseful of my actions. And I've tried to learn from them. And run from them. Now I'm aware of the extent of the impact of my actions. I learned yesterday the extent to which I left these women who admired me feeling badly about themselves and cautious around other men who would never have put them in that position," he said.
Shortly after the report was published, HBO announced that Louis C.K. would no longer be participating in a comedy fundraising special planned for Nov. 18. HBO also said it would be removing the comedian's past projects from its On Demand services.
A day after The Times published its report, Louis C.K.'s publicist, Lewis Kay, said on Twitter that he dropped the comedian as a client. Netflix also announced that it would not produce a second planned stand-up special after releasing the first, titled "2017," earlier this year.
FX Networks and FX Productions later ended its relationship with Louis C.K. once he admitted that the allegations were true. FX said in a statement that he would no longer serve as executive producer or receive compensation for the four shows he was involved with.
Steven Seagal
Number of accusers: 3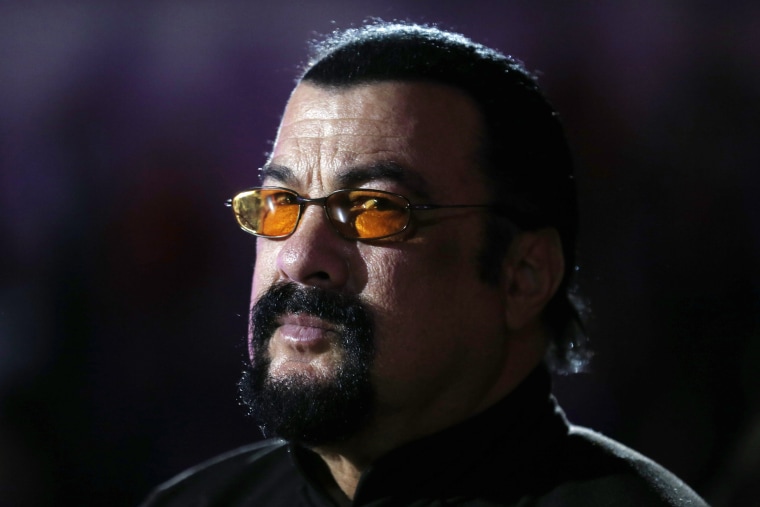 At least three actresses have accused Steven Seagal of sexual harassment. Actress Portia de Rossi tweeted that she once auditioned for the former action star in his office, where he "said how important it was to have chemistry off-screen as he sat me down and unzipped his leather pants."
De Rossi said she ran out and told her agent. She didn't say when the alleged incident occurred.
Actress Rae Dawn Chong told The Hollywood Reporter of a similar story. She said the talent agency that represented her from 1989-90 had her meet Seagal inside of his hotel room at night. She said he exposed himself to her and that after she told her agent what happened, it impacted her career. She later left the agency, she said, "because it was like a pimp situation."
Actress Jenny McCarthy also recounted an audition with Seagal in 1995 for the film "Under Siege 2," telling SiriusXM that she was excited to read for the part when he told her to "relax" on a couch. But he then requested that she pull down her dress, she said, which prompted her to run out to her car. But Seagal followed her, she added, and told her not to tell anyone of their encounter.
Other women have claimed Seagal acted inappropriately or strangely with them, but not specifically of sexual misconduct. Julianna Margulies, who co-starred with Seagal in 1991's "Out for Justice," said on SiriusXM that when she was 23, she was told by a casting director to go to Seagal's hotel room at night.
Margulies said that when she got there, she was alone. Seagal "made sure that I saw his gun, which I had never seen a gun in real life," the actress said. "And I got out of there unscathed."
Eva LaRue, of "All My Children" and "CSI: Miami," told Deadline that Seagal locked her in her room, pulled back his kimono and unveiled his underwear. She was 22 and waiting for an audition.
Reps for Seagal did not immediately respond to a request for comment from NBC News. His spokesman previously told the Daily Beast that McCarthy's "claim is completely false."
Ed Westwick
Number of accusers: 2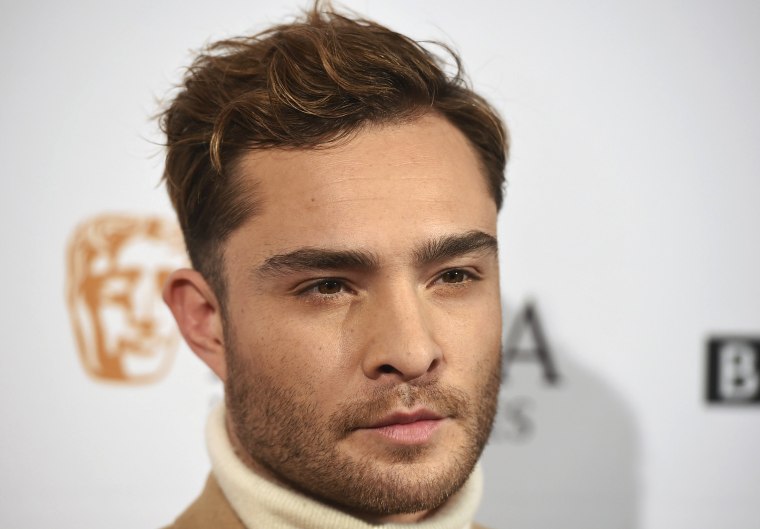 Actress Kristina Cohen wrote a Facebook post saying that she and a boyfriend had gone to Ed Westwick's home three years ago.
Cohen said she took a nap in one of the rooms, and that when she woke up, the "Gossip Girl" actor was sexually assaulting her. She said she tried to fight him off, but he was too strong.
"I couldn't speak, I could no longer move. He held me down and raped me," she wrote.
Westwick responded the following day on social media to deny the allegations: "I do not know this woman. I have never forced myself in any manner, on any woman. I certainly have never committed rape."
The Los Angeles Police Department said Cohen filed a police report, which confirms an investigation but not evidence of a crime. There was no police report filed at the time of the alleged incident, sources said.
Following Cohen's post, former actress Aurélie Wynn shared on Facebook a claim that she was raped by Westwick while taking a nap in July 2014.
On July 27, 2018, the Los Angeles County District Attorney's office released court documents that said it was declining to prosecute Westwick over claims made by three women, citing insufficient evidence. In two of the cases, Witnesses were "not able to provide information that would enable prosecutors to prove either incident beyond a reasonable doubt," the office said, and an investigator was unable to reach the third woman.
An attorney for Westwick said ""the evidence demonstrated from the start that each of the allegations made by the three women would be proven untrue."
Brett Ratner
Number of accusers: 7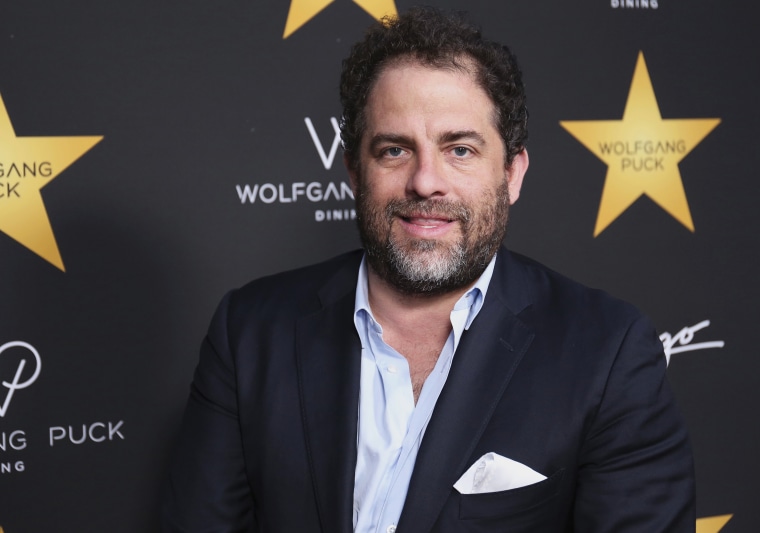 Actresses Olivia Munn, Katharine Towne, Jamie Ray Newman, Natasha Henstridge, Jorina King and model and singer Eri Sasaki all alleged varying accounts of inappropriate behavior from director Brett Ratner, The Los Angeles Times reported.
Munn and Henstridge both told The Times they experienced separate incidents early in their careers in which Ratner masturbated in front of them. Munn said she was delivering food as a favor in 2004 to what she believed was Ratner's empty trailer, and was frightened to find him inside.
Ratner's attorney, Martin Singer, staunchly denied each woman's allegations and claimed Munn's account was "a complete lie."
"I have represented Mr. Ratner for two decades, and no woman has ever made a claim against him for sexual misconduct or sexual harassment," Singer said in a letter to The Times. "Furthermore, no woman has ever requested or received any financial settlement from my client."
In light of the allegations, Ratner said in a statement that he is choosing to "step away from all Warner Bros.-related activities."
"I don't want to have any possible negative impact to the studio until these personal issues are resolved," Ratner said in the statement.
More than a week after Ratner released his statement, on Nov. 10, actress Ellen Page accused Ratner of making sexual and homophobic comments to her while she was working with him on the 2006 film "X-Men: The Last Stand." She also alleges that Ratner "outed" her as gay while he was disparaging her.
"I was eighteen years old," Page, who is now 30, wrote in a Facebook post. "He looked at a woman standing next to me, ten years my senior, pointed to me and said: 'You should f--- her to make her realize she's gay."
Dustin Hoffman
Number of accusers: 6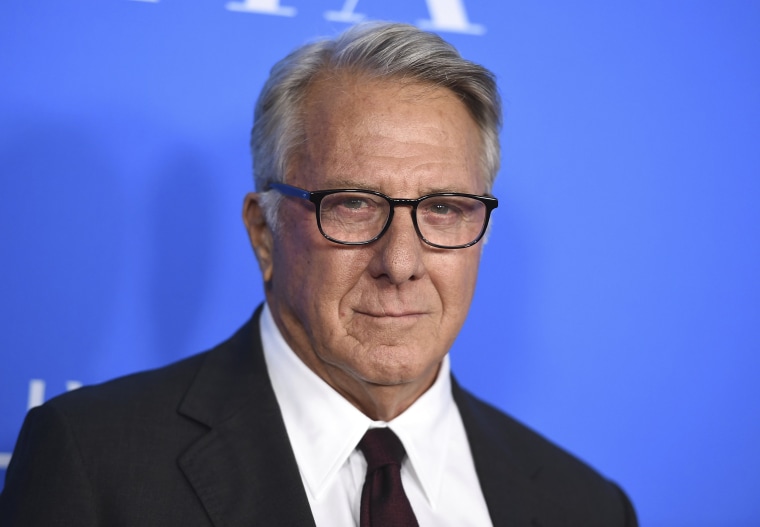 Anna Graham Hunter was a 17-year-old production assistant for the 1985 film adaptation of "Death of a Salesman" when actor Dustin Hoffman grabbed her and used sexually explicit language with her, she said in a first-person account published Nov. 1 by The Hollywood Reporter.
Playwright Wendy Riss Gatsiounis also said Hoffman sexually harassed her in 1991 and allegedly propositioned her and attempted to persuade her to accompany him to a store in a nearby hotel.
"I have the utmost respect for women and feel terrible that anything I might have done could have put her in an uncomfortable position," Hoffman told The Hollywood Reporter. "I am sorry. It is not reflective of who I am."
Kathryn Rossetter, who co-starred with Hoffman in "Death of a Salesman" on Broadway in 1983, wrote a guest column in The Hollywood Reporter on Dec. 8 that said the actor used to grope her on stage during her performance. Rossetter said in the first-person account that one time he had planned a "surprise" for his friends and invited them backstage to witness him groping her.
According to Rossetter's column, in the beginning of her professional relationship with Hoffman, he would invite her to a hotel room and ask her to give him a back rub. On other occasions, he allegedly summoned her into a dressing room and asked her to give him a foot rub while his dresser stood guard outside.
In photos, he would grab her breast for a split second before the camera snapped a picture, Rossetter added. The Hollywood Reporter published one photo provided by her appearing to show that.
Representatives for Hoffman declined to comment to The Hollywood Reporter. According to the entertainment outlet, the actor's attorneys gave it names of several other people who worked on "Death of a Salesman," but they "did not recall witnessing any of the conduct described by Rossetter and questioned her account."
Variety on Dec. 14 also published accounts from a woman named Melissa Kester who said Hoffman sexually assaulted her while recording audio for the 1987 film "Ishtar" and another unidentified woman working on the same movie who said the actor assaulted her in a car. A third woman, Cori Thomas, who said she was a classmate of Hoffman's daughter, told Variety she was 16 in 1980 when he exposed himself to her.
In a letter to Variety's owner, Hoffman's attorney called those latest accusations against him "defamatory falsehoods."
Jeremy Piven
Number of accusers: Multiple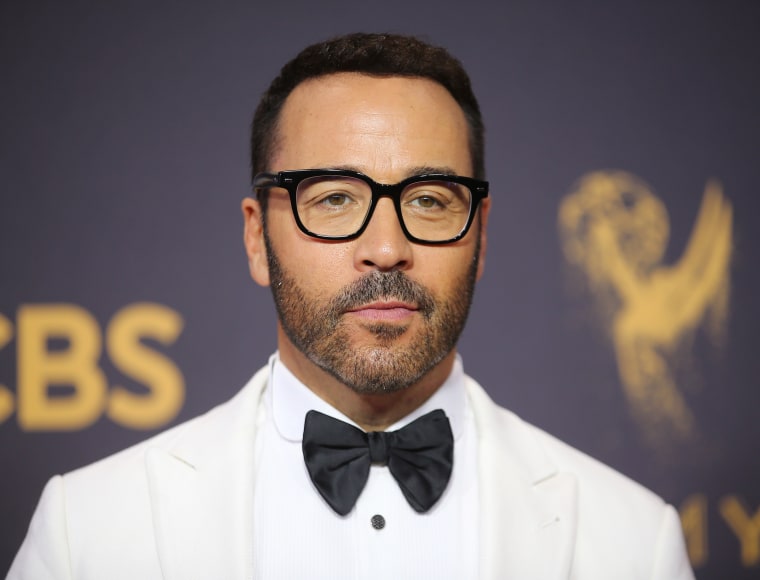 On Twitter, actress and reality television star Ariane Bellamar accused "Entourage" actor Jeremy Piven of groping her once on set, and again at the Playboy Mansion.
Bellamar claims that Piven grabbed her breasts without her consent after cornering her in his trailer on the "Entourage" set. Addressing the actor directly, Bellamar tweeted, "I tried to leave; you grabbed me by the ass, looked at yourself in the mirror [and] said what a 'beautiful couple' we made." It is unclear whether she was referring to the set of the "Entourage" television series or its movie sequel.
Days later, actress Cassidy Freeman said in an Instagram post that Piven of making unwanted sexual advances toward her.
"I unequivocally deny the appalling allegations being peddled about me. It did not happen," Piven said in a statement. "It takes a great deal of courage for victims to come forward with their histories, and my hope is that the allegations about me that didn't happen, do not detract from stories that should be heard."
About a week later, Tiffany Bacon Scourby told People that Piven exposed himself, rubbed his genitals against her and ejaculated on her clothing in October 2003 in New York City. She said she told a longtime friend immediately after the alleged incident and People said the friend corroborated the allegation.
Piven did not immediately return a request for comment about Scourby's allegation.
Michael Oreskes
Number of accusers: 8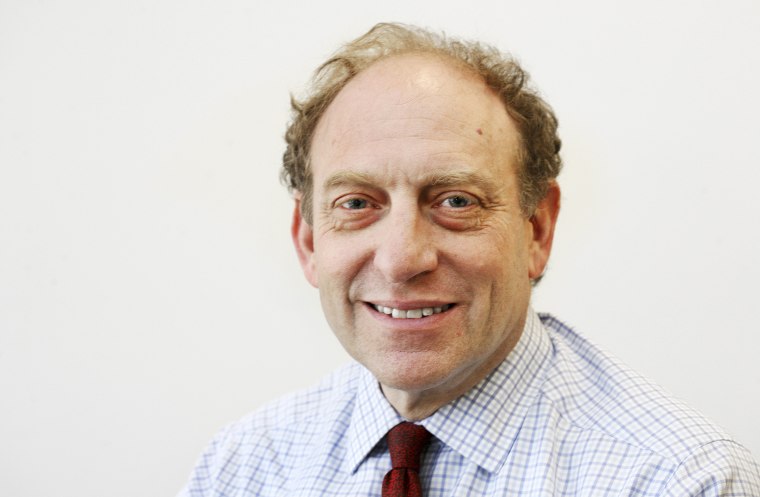 NPR news chief Michael Oreskes was ousted from his post on Nov. 1 after two women alleged he suddenly kissed them while discussing job prospects when he was The New York Times' Washington bureau chief in the 1990s.
Since the original allegations were made public, 5 women at NPR have filed a formal harassment complaint against Oreskes, according to the Washington Post, bringing the number of accusers up to eight. The Post reported that the latest allegations occurred during the past three years.
Oreskes, who was placed on leave by NPR after The Post's report, said he was deeply sorry to the people he hurt.
"My behavior was wrong and inexcusable, and I accept full responsibility," he said.
Kevin Spacey
Number of accusers: Multiple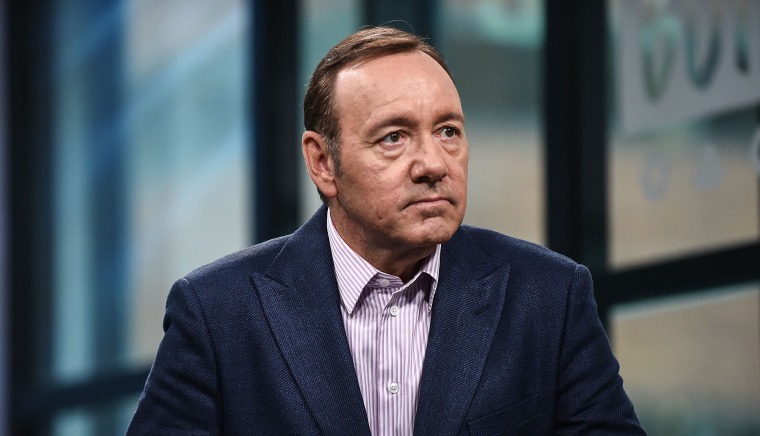 Broadway veteran Anthony Rapp accused "House of Cards" star Kevin Spacey of climbing on top of him in a sexual manner when he was 14 years old and Spacey was 26 or 27 at a party in Spacey's New York apartment.
"I honestly do not remember the encounter, it would have been over 30 years ago," Spacey wrote in a statement on Twitter. "But if I did behave then as he describes, I owe him the sincerest apology for what would have been deeply inappropriate drunken behavior, and I am sorry for the feelings he describes having carried with him all these years."
Mexican actor Roberto Cavazos also accused Spacey of inappropriate touching during an encounter at the Old Vic theater in London, where Spacey served as artistic director from 2004 until 2015.
Spacey was later accused by eight people who currently or previously worked on the "House of Cards" set of creating a "toxic" work environment, CNN reported. Among those eight unnamed accusers, some also claimed the actor sexually harassed or assaulted them.
Harry Dreyfuss, an actor and son of Oscar winner Richard Dreyfuss, has accused Spacey of groping him in 2008. The younger Dreyfuss claimed in a Buzzfeed article that Spacey put his hand on his thigh and later groped his crotch when Dreyfuss was 18. Spacey "absolutely denies the allegations" from Dreyfuss, his lawyer Bryan Freedman told Buzzfeed.
Heather Unruh, a former television anchor, told reporters that Spacey bought her then 18-year-old son "drink after drink after drink" at a crowded restaurant in Nantucket, Massachusetts, in July 2016, and then "stuck his hand inside my son's pants and grabbed his genitals."
NBC News has not verified the allegations. Spacey's attorney did not respond to a request for comment.
Earlier, his representatives said in a statement that "Kevin Spacey is taking the time necessary to seek evaluation and treatment."
Mark Halperin
Number of accusers: 12
NBC News ended its relationship with senior political analyst Mark Halperin after multiple reports surfaced that he sexually harassed at least a dozen women while serving as political director for ABC News.
"I am profoundly sorry for the pain and anguish I have caused by my past actions," Halperin said in a statement on Twitter. "I apologize sincerely to the women I mistreated."
Halperin, a veteran political journalist with multiple book deals and projects, has also seen HBO, Showtime and Penguin Press have ended their associations with him.
George H.W. Bush
Number of accusers: 7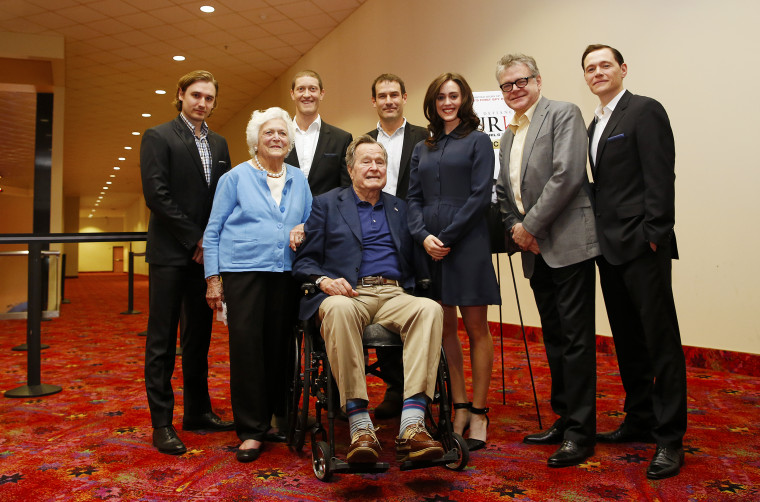 Seven women from separate incidents have come forward to accuse former President George H.W. Bush of touching them from behind while they posed beside him for photos. Some said he also told them a dirty joke.
Television actress Heather Lind was first to accuse the former president, and said in a now-deleted Instagram post that Bush inappropriately touched her during a 2014 screening of her AMC series, "TURN: Washington's Spies," in Houston. Lind appears alongside Bush, who's seated in a wheelchair, while his wife, former First Lady Barbara Bush, was also present.
"At age 93, President Bush has been confined to a wheelchair for roughly five years, so his arm falls on the lower waist of people with whom he takes pictures," Bush spokesman Jim McGrath said in a statement. "To try to put people at ease, the president routinely tells the same joke — and on occasion, he has patted women's rears in what he intended to be a good-natured joke."
New York actress Jordana Grolnick also accused the former president of having inappropriately touched her in 2016. Author Christina Baker Kline said the incident involving Bush occurred in 2014, while Amanda Staples, a Republican candidate for Maine's Senate, said the touching occurred in 2006 and retired journalist Liz Allen said her incident happened in 2004.
A woman named Roslyn Corrigan told TIME that she was 16 in 2003 when Bush touched her from behind during a photo op. McGrath said in response that Bush "does not have it in his heart to knowingly cause anyone harm or distress."
In the latest accusation, a Michigan woman told CNN that Bush grabbed her during a photo-up in April 1992, while he was in office. "We got closer together for a family photo and it was like, 'Holy crap!' It was like a gentle squeeze," the unidentified woman told CNN.
Terry Richardson
Number of accusers: Multiple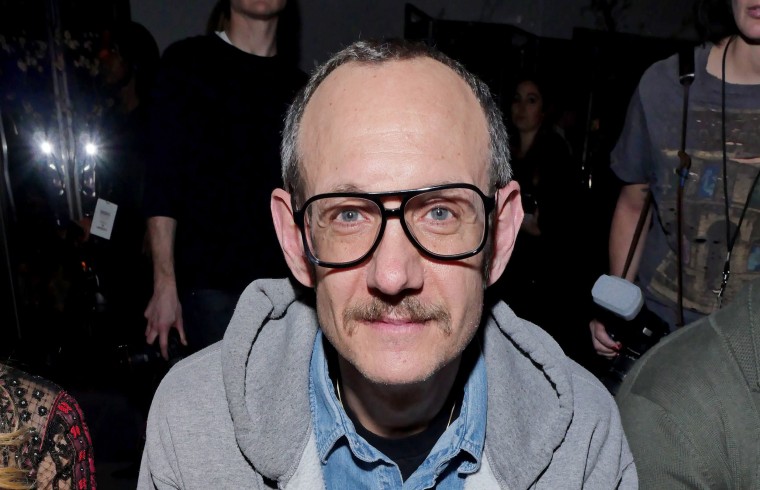 Celebrity photographer Terry Richardson was banned from working with Condé Nast — the publisher of glossy magazines like Vogue, Glamour, GQ and Vanity Fair — after allegations surfaced of sexual misconduct during photo shoots.
"[Richardson] is an artist who has been known for his sexually explicit work so many of his professional interactions with subjects were sexual and explicit in nature, but all of the subjects of his work participated consensually," a representative for Richardson said in a statement to E! News.
Leon Wieseltier
Number of accusers: Multiple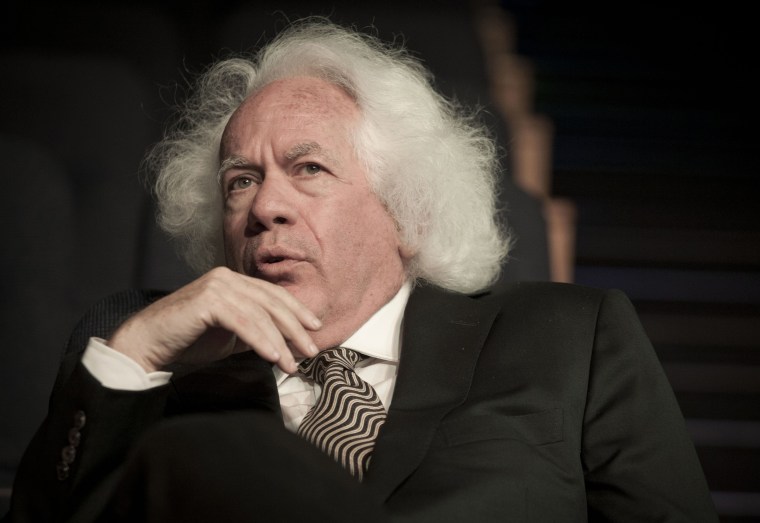 The benefactors of a new magazine set to be edited by Leon Wieseltier — a literary critic, former contributing editor for The Atlantic and a former New Republic editor — ended their business relationship with him after sexual harassment allegations surfaced, The New York Times reported. The Atlantic severed its ties with him on Oct. 27.
"For my offenses against some of my colleagues in the past I offer a shaken apology and ask for their forgiveness," Wieseltier told The Times in an email. "The women with whom I worked are smart and good people. I am ashamed to know that I made any of them feel demeaned and disrespected. I assure them I will not waste this reckoning."
James Toback
Number of accusers: At least 238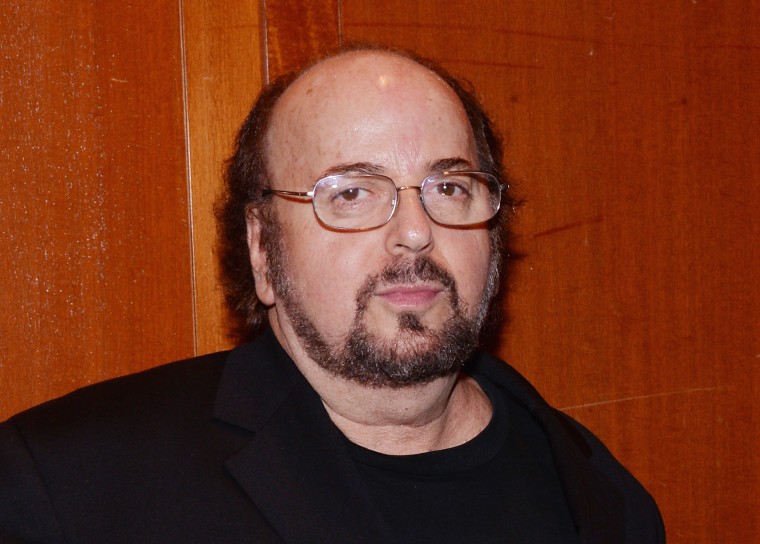 More than 200 additional women contacted The Los Angeles Times in response to its initial investigation, in which 38 women described similar instances of sexual harassment from veteran Hollywood writer and director James Toback.
Toback has written or directed more than a dozen films, including "Tyson," "The Pick-Up Artist" and "Bugsy," for which he received an Oscar nomination.
Toback denied the allegations to The Times, saying that he had either never met his accusers or only did "for five minutes and have no recollection" of them. He also claimed it would have been "biologically impossible" for him to engage in the behavior the women described throughout the last 22 years, citing diabetes and a heart condition requiring medication.
John Besh
Number of accusers: Multiple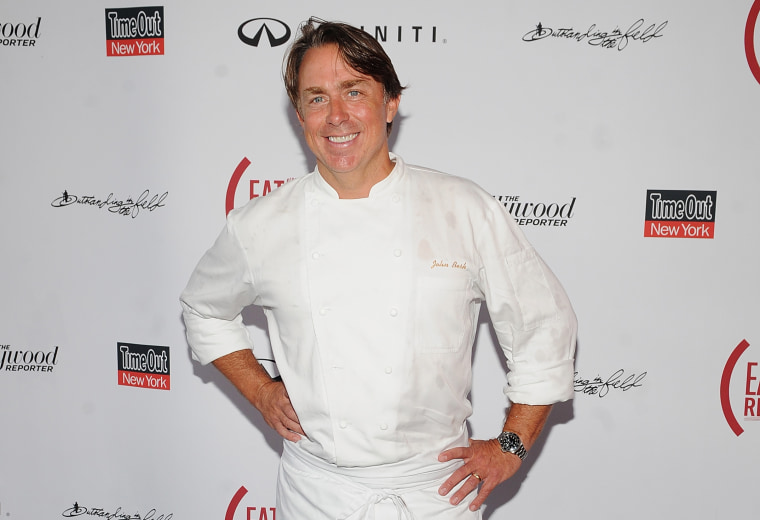 Celebrity chef John Besh, a prominent fixture of the New Orleans culinary scene, stepped down from the company he founded after more than two dozen current and former members of the restaurant group alleged they were sexually harassed by various employees, including Besh, while working for the company.
Twenty-five women described a hostile work environment where female employees faced unwanted advances, sexually inappropriate comments and, in some cases, superiors attempting to leverage their authority in return for sex, according to an investigation by NOLA.com and the Times-Picayune. The accusers also said that women who complained about being harassed were punished or ignored.
Besh has been credited with helping to make New Orleans a culinary destination after Hurricane Katrina. He said in a statement that he had a "consensual relationship" with a member of his team two years ago.
"Since then I have been seeking to rebuild my marriage and come to terms with my reckless actions given the profound love I have for my wife, my boys and my Catholic faith," he said in the statement. "I also regret any harm this may have caused to my second family at the restaurant group, and sincerely apologize to anyone past and present who has worked for me who found my behavior as unacceptable as I do."
Bob Weinstein
Number of accusers: 1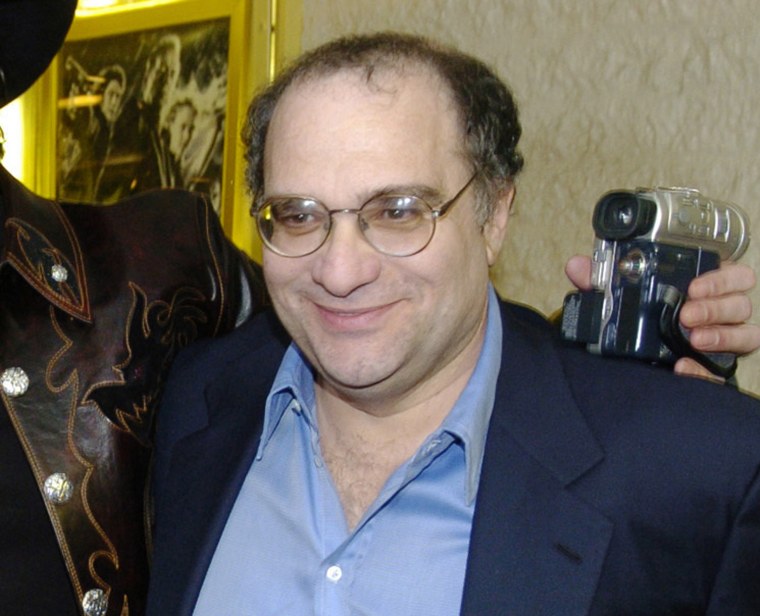 Five days after blasting his brother, Harvey Weinstein, as a "very sick man" and a "world class liar," Bob Weinstein was accused of making repeated romantic advances to a showrunner and refusing to take no for an answer. It was first reported by Variety.
Amanda Segel, an executive producer of "The Mist," a Weinstein Co. drama that aired on Spike TV, said Bob Weinstein began harassing her in the summer of 2016 by repeatedly asking her to join him for private dinners.
The harassment allegedly occurred on and off for about three months, until Segel's lawyer informed Weinstein Co. executives that she would leave the show if Bob Weinstein continued to contact her for personal matters.
"Variety's story about Bob Weinstein is riddled with false and misleading assertions by Ms. Segel and we have the emails to prove it," Bert Fields, Bob Weinstein's lawyer, said in part, adding: "There is no way in the world that Bob Weinstein is guilty of sexual harassment."
Oliver Stone
Number of accusers: 1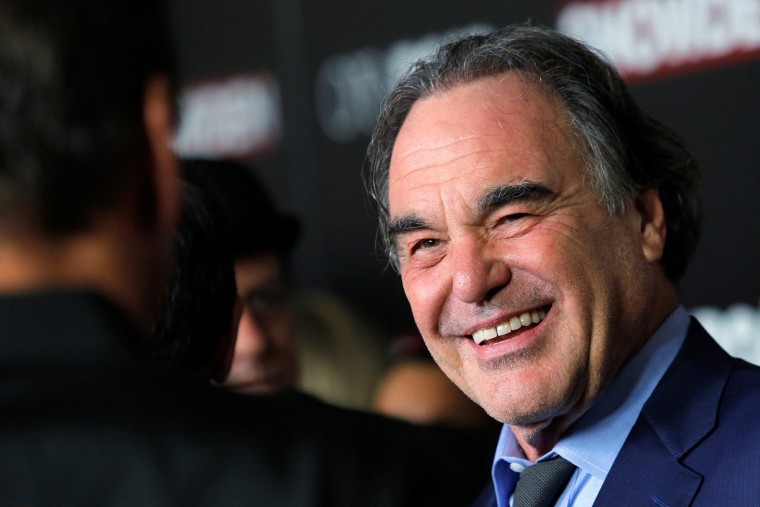 Actress and former Playboy model Carrie Stevens accused writer and director Oliver Stone of groping her at a party during the 1990s in a tweet responding to Stone's remarks about the Harvey Weinstein scandal.
"He was really cocky, had this big grin on his face like he was going to get away with something," Stevens later told The New York Daily News, adding:
Stone has not responded publicly to Stevens' allegation, but Stone's initial response to the sexual misconduct accusations against Harvey Weinstein also caused controversy.
"It's not easy what he's going through," Stone said. "I'm a believer that you wait until this thing gets to trial. I believe a man shouldn't be condemned by a vigilante system."
Roy Price
Number of accusers: 1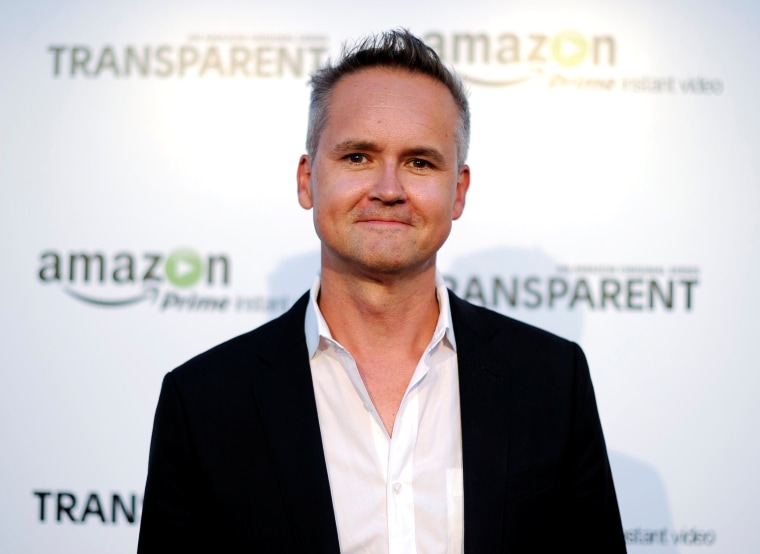 Roy Price, the Amazon Studios chief, resigned from his job after reports surfaced of his alleged sexual misconduct toward an Amazon TV producer, CNBC reported.
"The Man in the High Castle" producer Isa Hackett said she and Price had been promoting the show in 2015 at Comic-Con in San Diego when they wound up in a taxi together with another former Amazon executive, according to The Hollywood Reporter.
"We take seriously any questions about the conduct of our employees," an Amazon spokesperson said in a statement to The Hollywood Reporter. "We encourage people to raise any concerns and we make it a priority to investigate and address them. Accordingly, we looked closely at this specific concern and addressed it directly with those involved."
A spokesperson for Price declined to comment to The Hollywood Reporter.
Ben Affleck
Number of accusers: 2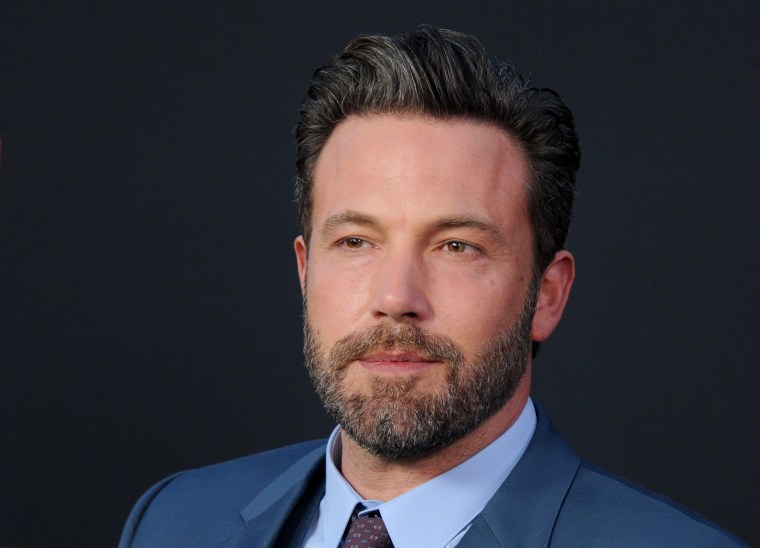 Hours after actor Ben Affleck released a statement condemning Harvey Weinstein's alleged sexual misconduct, Affleck was accused of groping Hilarie Burton, an actress and former host of MTV's "Total Request Live," in the early 2000s.
"I was a kid," Burton, now 35, said on Twitter. In a follow-up post, she included a video showing the uncensored "TRL" cold open in which she says, in apparent reference to Affleck, "He comes over and tweaks my left boob."
"I acted inappropriately toward Ms. Burton and I sincerely apologize," Affleck said on Twitter.
Makeup artist Annamarie Tendler also accused Affleck of inappropriately grabbing her during a 2014 party. "I would also love to get an apology from Ben Affleck who grabbed my ass at a Golden Globes party in 2014," she said on Twitter, further describing the incident in follow-up posts.
Affleck told The Associated Press on Nov. 5 that he is "looking at my own behavior and addressing that and making sure I'm part of the solution."
His spokesman did not immediately respond to a request for comment.
Nelly
Number of accusers: At least 3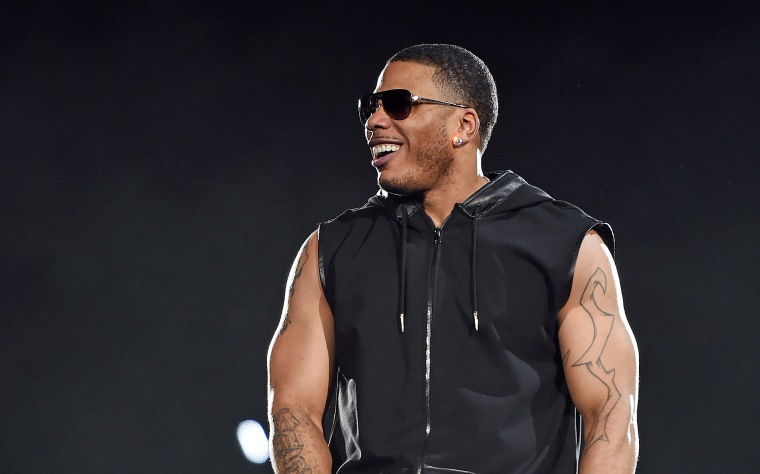 As a civil lawsuit moves forward against the rapper Nelly for sexual assault and defamation, two more accusers have come forward against the entertainer, offering testimonies for the prosecution.
Nelly, 41, denies the allegations, saying on Twitter, "I am completely innocent. I am confident that once the facts are looked at, it will be very clear that I am the victim of a false allegation."
The civil lawsuit is based on a 911 call from Monique Greene, 21, who claimed she was raped on the rapper's tour bus near Seattle. Nelly was detained by police shortly after, but Greene has dropped criminal charges.
The allegations describe Nelly forcing one unnamed woman to perform fellatio, and put his hand up another unnamed woman's dress without consent.
Roman Polanski
Number of accusers: 5
Roman Polanski, director and admitted child rapist who fled his sentencing in 1979, has had a total of five women come forward against him accusing him of statutory rape.
The ages of the women range from 10 to 16 at the time when they were raped, and their accusation come at a time when the then-13-year-old sexual assault victim who he drugged and raped is still fighting to sentence and capture Polanski.
Samantha Geimer, 55, asked the Los Angeles Superior Court to dismiss the case or sentence Polanski to the time served in prison during a court-ordered evaluation since the process has lasted over 40 years.
Polanski, 84, has continued to win awards for his films in France, but was expelled in May from the Academy of Motion Picture Arts and Sciences.
He has openly spoken on his attraction to young girls and teenagers, claiming proudly in one 1979 interview that wanting to have sex with young girls was something everyone wanted to do, and calls the #MeToo movement "hysteria."
Stephen Wynn
Number of accusers: Unclear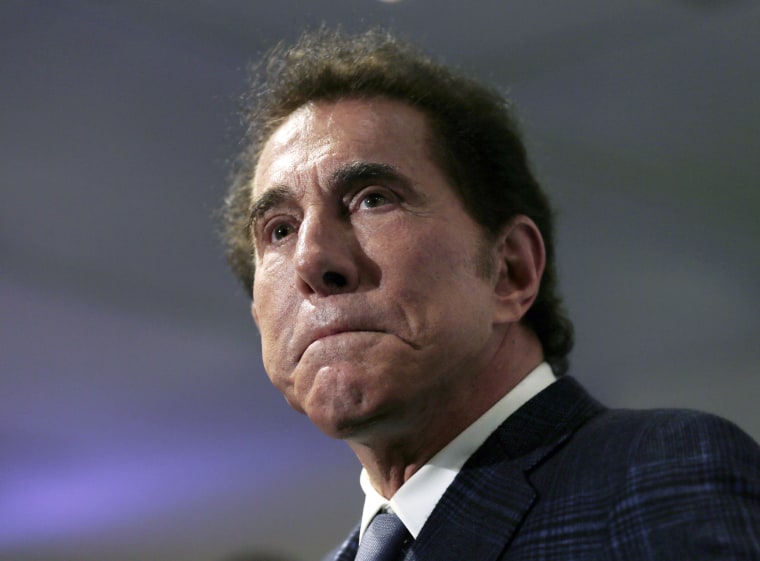 Stephen Wynn was known best for his commanding presence in Las Vegas as a distinguished casino and hotel business, but is now added to the list of men under fire for past sexual misconduct allegations.
The accusations against Wynn, 76, in the Wall Street Journal report go back decades, including stories of a manicurist, an artistic director and others who recall Wynn forcing employees to perform sexual acts on him. The Journal interviewed 150 current and former employees of Wynn.
The manicurist was pressured to disrobe, and have sex with him on the massage table. After filing a human resources report and confiding with her coworkers, Wynn paid her a $7.5 million settlement, but denied the allegations. The Journal says this story is one of dozens.
Wynn has stepped down as the Republican National Committee's finance chairman, and has also resigned from his post as CEO of Wynn Resorts.
The report also sent Wynn Resorts shares plummeting and opened an investigation from the Massachusetts Gaming Commission on his casino in Boston prepared to open next year.
Robert "R." Kelly
Number of accusers: Multiple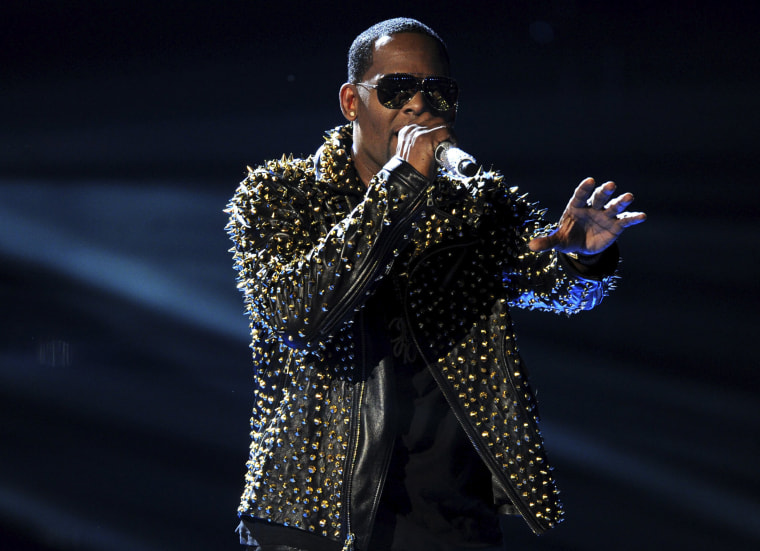 R&B superstar R. Kelly has been accused of abuse, manipulation and sexual misconduct for almost 20 years, but two women have recently spoken out in the #MeToo era against what parents of these women have called a "cult."
Kelly has been accused by multiple women and their families of recent acts of sexual coercion and physical abuse, following repeated reports in the past of relationships with underage women and of producing child pornography.
Kitti Jones and Asante McGee recalled some of the controlling tactics Kelly used on "Today". "I had to wear sweatpants, I had to stand up when he would walk in a room," said Jones.
Jerhonda Pace came forward in late August last year for an investigative series by Buzzfeed into allegations against Kelly. She received a settlement deal from Kelly, requiring a non-disclosure agreement on his relationship with the then-16-year-old fan.
His management vehemently denies the recent allegations, telling NBC News that the accusations are "unjust and off-target."
Eric Schneiderman
Number of accusers: 4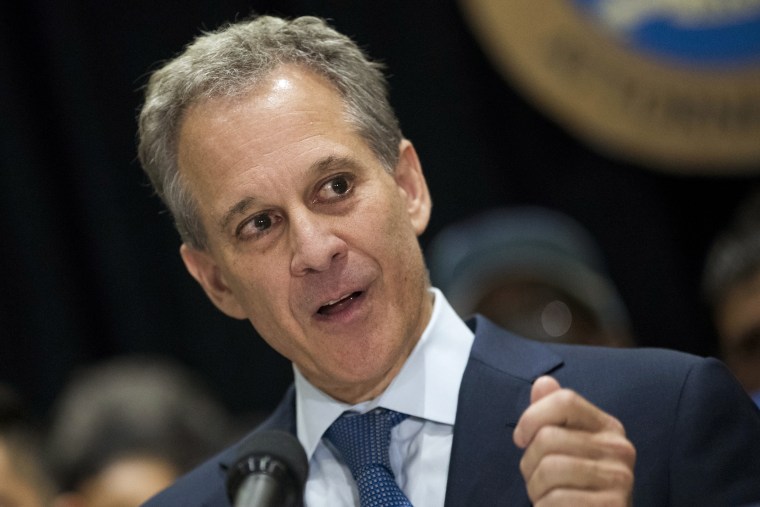 New York Attorney General Eric Schneiderman resigned from his position following an incendiary report from The New Yorker detailed accounts from four women who accused Schneiderman of nonconsensual, physical abuse.
Schneiderman has been a prominent political voice for the #MeToo movement against sexual harassment, who led the charge in filing a civil rights lawsuit against Harvey Weinstein. Fellow politicians and advocates expressed shock and disgust when the allegations surfaced, sparking an investigation by the Manhattan District Attorney's Office.
Schneiderman denies all allegations.
"In the last several hours, serious allegations, which I strongly contest, have been made against me," read a statement from Schneiderman. "While these allegations are unrelated to my professional conduct or the operations of the office, they will effectively prevent me from leading the office's work at this critical time."
Two of the women, Michelle Manning Barish and Tanya Selvaratnam, who openly detailed their experiences of abuse described being "slapped hard across the ear and face," being choked, and spit on.
"This is a man who has staked his entire career, his personal narrative, on being a champion for women publicly," Selvaratnam told the New Yorker. "But he abuses them privately. He needs to be called out."
Harvey Weinstein
Number of accusers: More than 80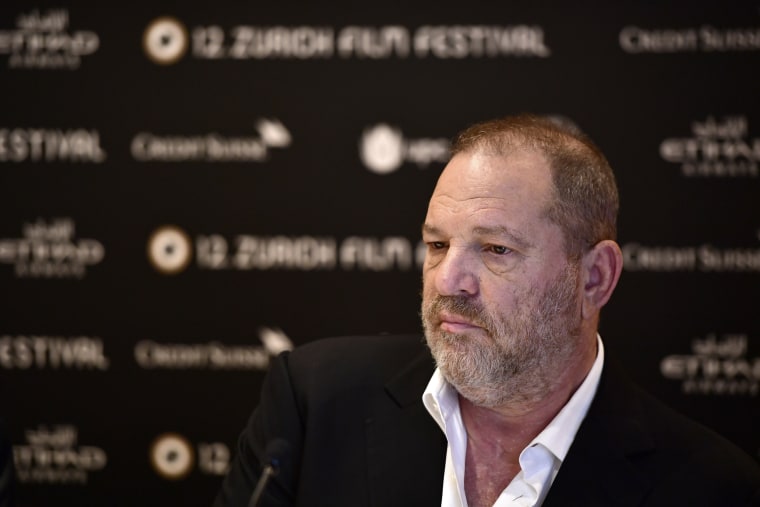 Hollywood mogul Harvey Weinstein was fired from the studio he co-founded after a wave of employees and actresses, including Gwyneth Paltrow and Angelina Jolie, alleged sexual harassment and assault in explosive back-to-back reports in The New York Times and The New Yorker.
Asia Argento, an Italian actress who told The New Yorker she was sexually assaulted by Weinstein in 1997, tweeted a list of names of more than 80 women who had allegedly been sexually harassed, assaulted, raped or molested by Weinstein dating back to the late 1970s. Argento said she compiled the list with help from other Weinstein accusers.
Actress Paz de la Huerta accused the disgraced mogul of raping her in 2010, Vanity Fair reported.
Weinstein has denied all allegations that he engaged in non-consensual sex with women, and no criminal charges have been brought against him. "Any allegations of non-consensual sex are unequivocally denied by Mr. Weinstein," Weinstein's spokeswoman, Sallie Hofmeister, said in a statement.
In a Dec. 13 op-ed in The New York Times, actress Salma Hayek accused Weinstein of threatening to shut down production of her movie, "Frida," unless she agreed to do a sex scene with another woman. Hayek also alleged Weinstein pursued her, made sexually suggestive and inappropriate comments and used his position to intimidate her and even threaten her life.
A spokesperson denied her claims and said the allegations "are not accurate and others who witnessed the events have a different account of what transpired."