North Carolina typically sees a handful of shark attacks per year. But in a single month this vacation season — June — this popular beach destination has already counted six.
Earlier this month, two teenagers required arm amputations after separate attacks on Oak Island. On Friday, on the Outer Banks, fishermen reeled in a seven-foot shark — the same day a 47-year-old man was bitten an hour away.
On Saturday, another attack on the Outer Banks left an 18-year-old man critically wounded, though his condition has since upgraded to serious.
"It's unusual — the water has been warm this year," Gage Fichter, a first responder who helped save the man after the latest attack, told NBC News. "The sharks I think are heading north."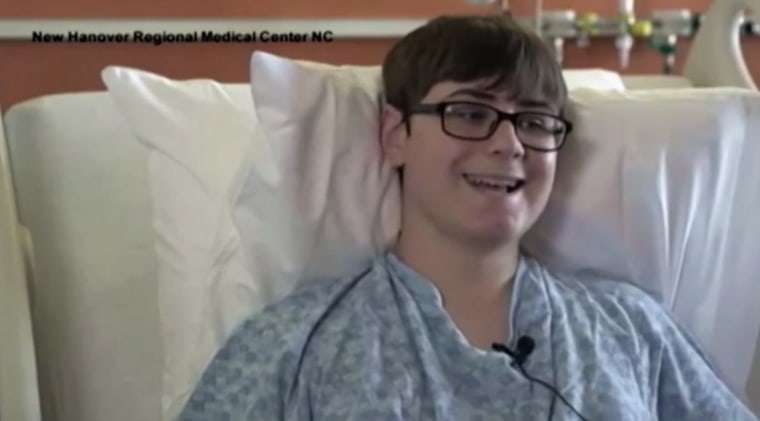 With droves of tourists heading to the beach "these instances will happen," said Joel Fodrie, a fish ecologist at the University of North Carolina's Institute of Marine Sciences,
But Roger Rulifson, a distinguished professor of biology and senior scientist at East Carolina University, told the Associated Press that a combination of small bait fish swimming closer to shore and high number of sea turtles in the area—both favorites in the shark diet—might also be behind the spike.
A graduate student of Rulifson's has also found that one of the more aggressive varieties of local shark—the bull shark—has created nurseries on the Outer Banks every year since 2011.
"This is the time of year when a number of these sharks to come in to pup, or spawn, so it's very possible that's one reason they might be close to shore," Rulifson said.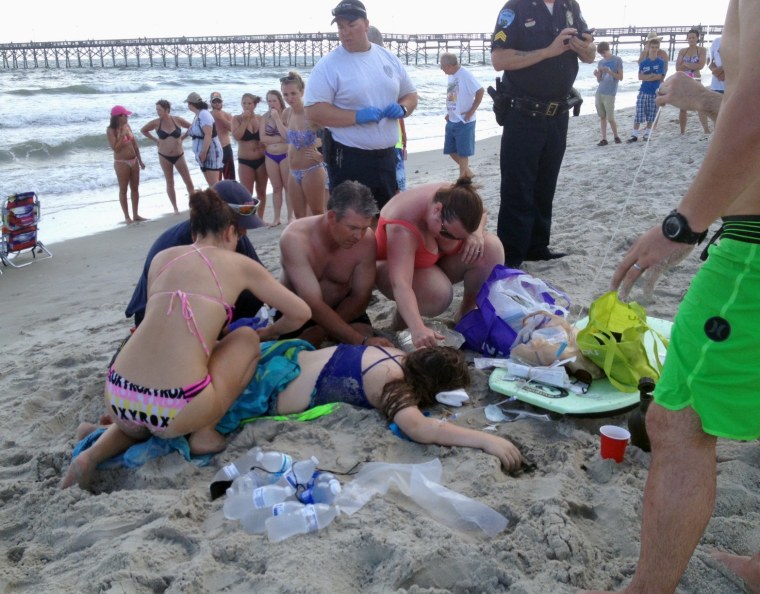 Still, the number of attacks that North Carolina has counted this year is just a fraction of what Florida experiences annually. In 2014, there were 28 recorded bites, and this year, there have been eight.
"Those eight attacks have not generated much more than passing interest here in Florida," George Burgess, the director of the Florida Program for Shark Research, told the Associated Press.
So far, there are no plans to close any beaches in North Carolina, and on a recent afternoon, beachgoers offered a mixed response to the jump in attacks.
On the beach in the Tar Heel state, Mike Gleeson, a surfer from New Jersey, told NBC News that he had a better chance of winning the lottery than getting bitten by a shark. But Sarah Miller, who was with her young daughter, opted to stay closer to the shore. "I don't think I'd take her out very far," she said.