President Barack Obama created the Deferred Action for Childhood Arrivals program, better known as DACA, as he faced increasing backlash from allies and activists for failing to get immigration reform in his first term and was gearing up for a re-election run.
What did DACA do?
Announced on June 15, 2012, the program temporarily shielded certain immigrants from deportation and made them eligible for work permits. The program allowed for infinite renewals, but was considered a stopgap measure until Congress could address immigration reform.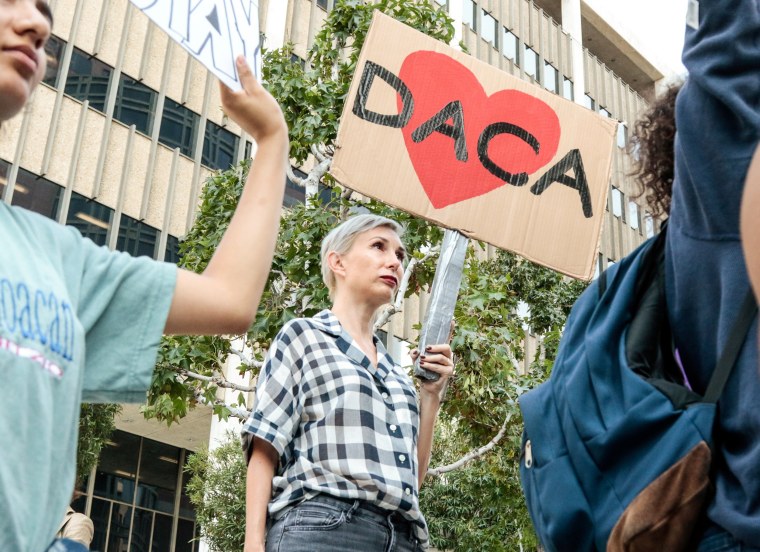 When and why did DACA end?
On the orders of President Donald Trump last September, Attorney General Jeff Sessions declared that DACA would end March 5. The administration immediately stopped taking new applications for DACA and accepted renewals for about a month. The administration said the deadline would pressure Congress to come up with a substitute for DACA, although there is strong opposition to the program among some Republican conservatives, particularly to Obama's use of executive authority to create it. Congress has not found a substitute and, in the meantime, two judges have ordered the administration to accept renewals again. Because DACA is granted for two years at a time, some immigrants won't see their DACA end right away.
How many people have DACA?
The latest number reported by Department of Homeland Security's Citizenship and Immigration Services is about 690,000 as of Sept. 4, 2017. But Trump announced the end of DACA on Sept. 5, and advocates say some 122 immigrants a day were losing DACA since then for a total about 19,000. But that number does not take into account the recent court orders that have allowed renewals to restart.
What about DACA Renewals?
Some immigrants have chosen not to renew or have been unable to because they fear providing identifying information about themselves or their families to the administration, which has ramped up its arrests of people not legally in the country. Others are unable to scrape together the $495 fee or gather needed documents, or face other reasons.
Who is eligible for DACA? What are the DACA requirements?
To qualify, immigrants had to have been under 31 at the time the program was announced, have come to the U.S. before reaching their 16th birthday and lived in the U.S. continuously since June 15, 2007. They also had to have been in the U.S. the day of the announcement, be in school, have a diploma or the equivalent or be an honorably discharged veteran and not have been convicted of a felony, a significant misdemeanor, three or more misdemeanors or be a public or national security threat.
Is there support for DACA?
Several polls have shown a majority of Americans support DACA. The support is less among Republicans. But a majority still supports the program. Results of an NBC News/Wall Street Journal poll released in December found 62 percent of those polled wanted Congress to continue DACA, while 19 percent said Congress should take no action and let it end.