On both sides of the pond, The Economist and New Yorker magazine covers for next week will feature Russia's President Vladimir Putin skating to victory with the Winter Olympics in Sochi.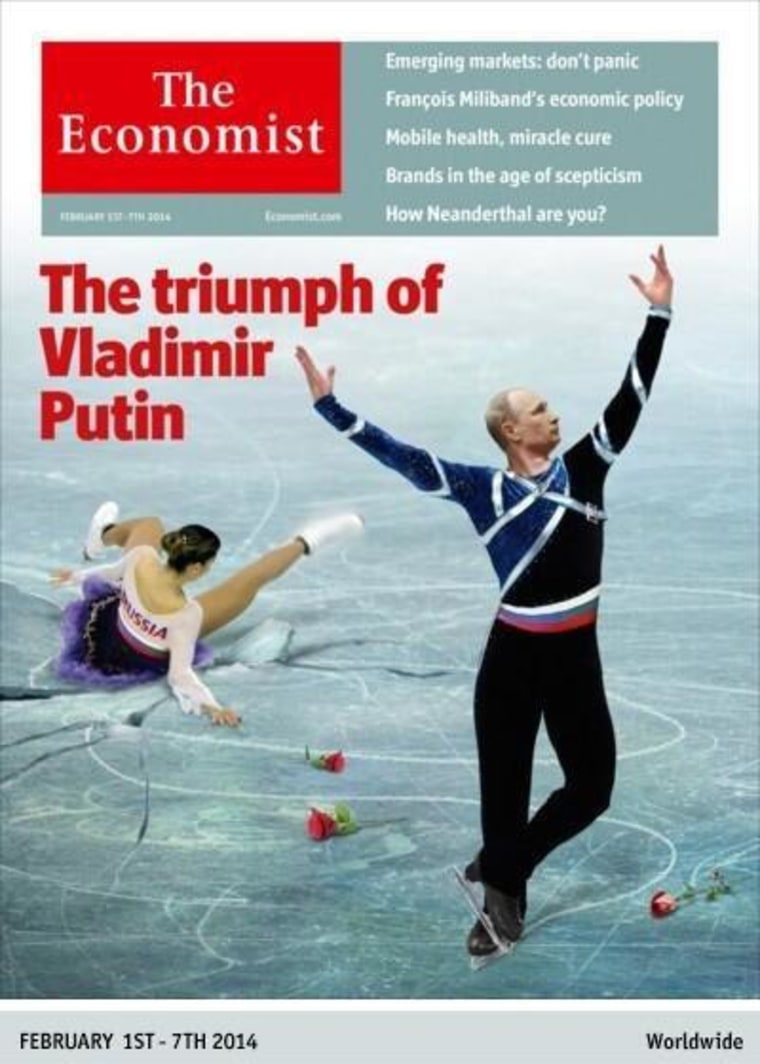 The coincidence of a leotard-clad Putin leaping to victory on both news magazine covers has to be a first.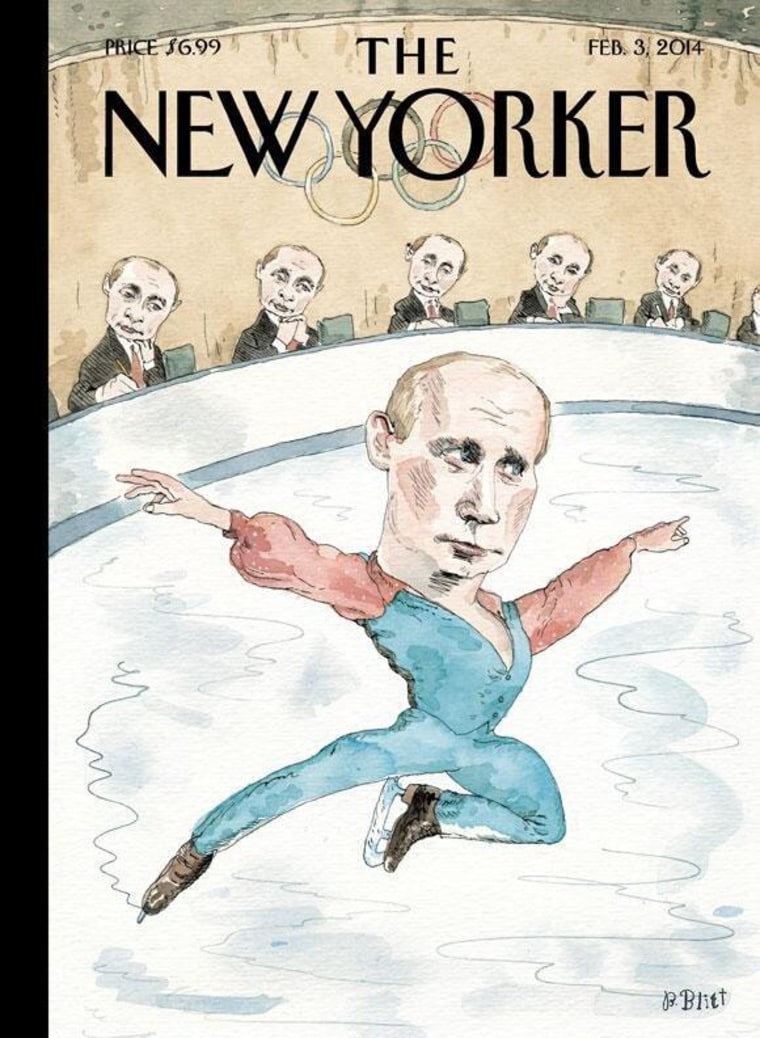 Both covers mock the Russian leader's knack for ensuring his own success. The New Yorker cover features a line-up of Putin-look-alike judges as he leaps to gold. And the Economist shows a competitor with a "Russia" tutu splayed on the cracked ice as Putin strikes a graceful pose.
With the Sochi Winter Olympics starting next Friday, Feb. 7 amid widespread security concerns, time will tell how Putin's reputation emerges from the games.