SOCHI, Russia -- Who needs flowers, cards and fancy dinners when you've got curling, freestyle skiing and figure skating?
Approximately 6,345 miles away from home, Sochi will do just fine for Melanie, 39, and Ronnie Draper, 41, of Oklahoma City, Okla. Their Valentine's Day will include a romantic walk around the Olympic Park, an evening curling game and preparations for Saturday's big U.S.-Russia men's hockey game.
"It's a lot better than trying to find a reservation at an expensive restaurant," said Ronnie, as the couple finished shopping at the Team USA House in the Olympic Park Friday afternoon.
Asked what her husband Greg Best had given her as a gift, Monica Best, 44, also from Oklahoma City, said, "He brought me here, and that's a pretty good start."
For Vandana Bahri and Vika Anand of Stamford, Ct., this is the first Valentine's Day they'll spend as a couple since getting married in 2012. Vika was traveling last year during the month of February, so simply spending time together will make this day special.
"We're going to watch curling, and then tonight we're going up in the mountains to see ski jumping, which is something I've always wanted to see," said Vandana. "How many times do you get to say you spent Valentine's Day at the Olympics?"
In the town of Sochi proper, one local cafe, called Laguna, is waiving cover fees for anyone named Valentine, whether male or female, single or taken.
But music fans who had planned to spend their Valentine's Day in Sochi with hip-hop star Xzibit will be heartbroken to hear the rapper's show scheduled for Friday night in the Baikal Restaurant within the Olympic Park, was moved to Sunday.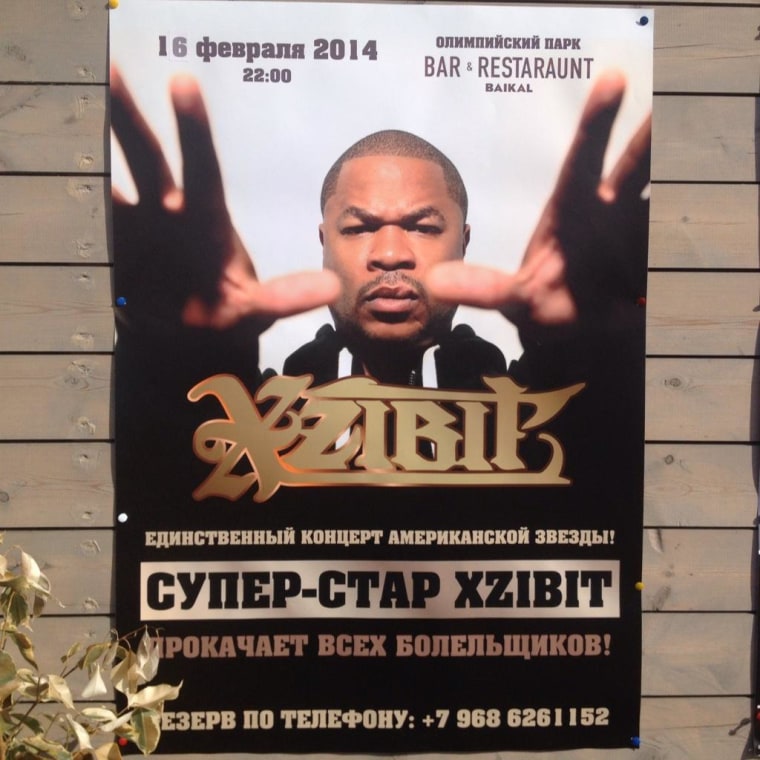 But don't fret -- your Valentine may be just a swipe away.
Smartphone dating app Tinder remains one of the most popular apps of the Olympics for athletes -- and it's likely that Valentine's Day will be a big day.
American snowboarder Jamie Anderson, who brought home a gold this week in slopestyle snowboarding, told Us Weekly earlier in the week that, "Tinder in the Olympic Village is next level. It's all athletes! In the mountain village it's all athletes. It's hilarious. There are some cuties on there."
Justin Mateen, the co-founder of Tinder, was tickled, but had this to say to Anderson on Thursday: "Tinder is a great way to meet new people when you're traveling and want to get the most out of your experience in a new city, but for now, focus on giving it your all while competing. Tinder will always be here when you're done."
Meanwhile, other athletes, including U.S. figure skater Charlie White, are turning to more mainstream applications such as Twitter when looking for a Valentine.White's secret relationship with former ice dancer Tanith Belbin was revealed earlier in the week.
And poking a bit of fun at herself after her facial expression Saturday in figure skating became an online meme, Ashley Wagner took to Twitter to wish all of her followers a Happy Valentine's Day... sort of.