JINDO, South Korea — Slowly, the world's attention is drifting away from South Korea's missing children.
Pictures of smiling 16-year-olds who drowned, were declared dead or are still missing have the power to move us. But the world is moving on.
Other crises crowd in and different stories jostle for our attention. In recent days, miracles have been proclaimed and men made saints.
There is no miracle for the desperate families whose children are still under the waves and who wait in tents in a ghastly limbo at the sea's edge, or in a nearby gym watching continuous live video from the rescue site.
For 12 days we have heard family after family scream in horror as another child's description is flashed up on a screen or pinned to a white notice board. Others leave to claim their children, they are left behind. They too are trapped until their children are found — more than 100 of them.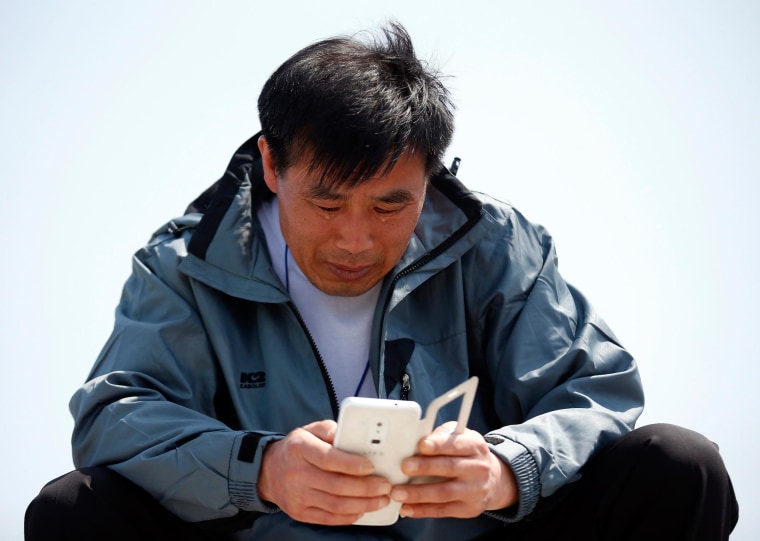 Over the weekend, bad weather stopped the search operation. Heavy rain, high winds and strong currents made diving almost impossible. The divers recovered one body on Sunday but poor weather is likely to disrupt the search for another two days.
Divers believe they have identified one area where more than 50 of the missing students are trapped. Dozens were booked into this sleeping area, and it is thought they obeyed orders and stayed there as the ship began to sink.
A senior coast guard official says most of the missing bodies are in 64 of the 111 rooms in the ferry. Divers have entered 36 of them, but are being hampered by the amount of debris — furniture, bedding and equipment — floating around in the maze of corridors and blocking their passage. They say they may have to use cutting gear or explosives to get into some of the rooms.
As of Monday afternoon, 114 people were still trapped, 80 percent of them students from Danwon High School. The search will continue for at least another week say officials, maybe more, before the salvage operation to lift the ship begins.
The world might be moving on, but South Korea remains paralyzed by what happened here.
Comedy programs on TV have been stopped, loud cheering at baseball games banned.
Shoppers are spending 10 percent less than before, according to the government. Korea's economy, like its people, is suffering.
Prime Minister Chung Hong-won has resigned, but it was what he said as he left that has struck a deep chord here. He criticized the "deep-rooted evils" and "irregularities in every corner of our society" that had to be removed if another disaster like this is to be prevented.
Chung spoke of the failure to prevent the disaster in the first place due to the "many problems" in the way things are run in the country.
No one can have failed to pick up the inference. Corruption, the headlong pursuit of economic growth at the expense of people's wellbeing, the disregard for safety issues in transport, construction and public works; the "deep rooted" issues that have bedeviled this country for decades. As one newspaper editorial asked, "What kind of country is this?"
More people die of accidents in South Korea than in any other developed country: a staggering 31,000 a year, or 12.8 percent of the death toll, according to the OECD. Working in public safety in Korea is considered a second-rate job. The economic phrase that matters here is "ppali, ppali" or "hurry, hurry."
So, the Sewol's decks were built up to create more cabins, more profit, but the owners disregarded the new and lower cargo maximum.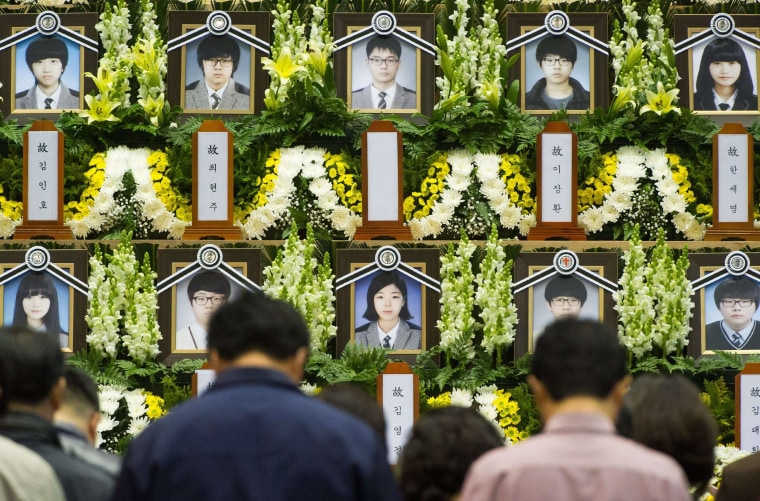 Investigators are now examining whether the inspectors who passed the ship as safe were bribed. More than three times the maximum recommended cargo was loaded on board the night the Sewol set sail with its student passengers.
The captain signed off on a load of 657 tons, plus 150 vehicles; in fact the load was five times that amount. The ship's operators had ignored a report detailing faults in the ship's steering system two weeks earlier.
The life rafts wouldn't open as the ship was sinking. Investigators say cargo restraints on the sister ship did not work.
And so on and so on.
Prosecutors suspect passengers paid for this culture with their lives.
But as the world begins to focus on other issues, a detail or two can drag you back to the terrible poignancy of what happened here. Divers report some of the children have been found in the ship hugging each other.
Body number 111: a girl wearing pink slippers.
Body 93: clutching Roman Catholic rosary beads.
Girl 105: very slender, with long dark hair, still wearing her black bag.
One mother says she forced her daughter to go on the four-day field trip and will kill herself when her child's body is found.
They had hoped for miracles here for many days. Those days are long gone. Miracles are for other countries.
South Korea has only guilt and shame, suffering and anguish, to haunt it for days and weeks to come.