JINDO, South Korea — Photos posted by a student as a ferry sank off the coast of South Korea show the harrowing scene of passengers trapped, many without life jackets, as the vessel went down.
"The ship is sinking," the unidentified student wrote with the pictures posted to a South Korean social media site on April 16, as the ferry took on water. His body has yet to be recovered from the Sewol, along with the bodies of 114 others.
A majority of the missing and 187 confirmed dead are 16- and 17-year-old students from one high school.
While diving teams spot victims — including 48 in one room — they cannot gain access to recover the bodies. Approaching heavy rains and fierce winds threaten to halt search efforts until Monday.
The high tides and strong currents already forced crews to call off the search Saturday, following the conclusion of a full day without the recovery of a single victim.
Fishing nets surround an 8-mile perimeter of the boat to prevent bodies from being swept out to sea, but families are losing hope that their loved ones will be found before their bodies are decayed beyond the point of recognition — or found at all.
Although the search is stalled, the investigation is ongoing into what caused the ship to sink and why more passengers weren't able to escape.
On Saturday, the last of the ferry's navigating crew members were brought into custody, according to The Associated Press. Just as the previous 11 crew members, including the captain, were charged, the newly arrested two helmsmen and two members of the steering crew are also accused of negligence and of failing to help passengers in need.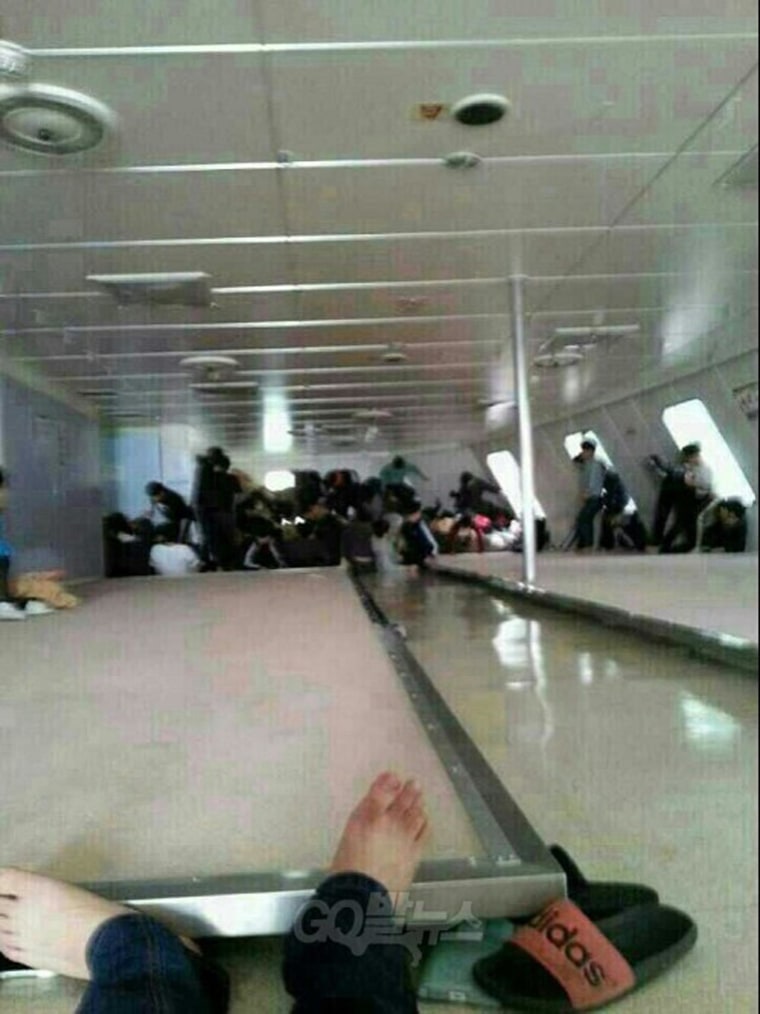 Transcripts indicate Captain Lee Joon-seok, 69, waited a half hour before ordering passengers to evacuate. Lee is also charged with abandoning ship.
The investigation extends beyond the crew. Homes and offices of people connected with the ship's operator, Chonghaejin Marine Co. Ltd., have been raided, as prosecutors try to determine whether the company bribed government inspectors to give the vessel a clean safety certificate.
On Friday, the Sewol's sister ship was also raided, and investigators found that its life rafts and escape chutes were malfunctioning.
Only two of the Sewol's 46 rafts were deployed and records show it was carrying more than triple the recommended weight of cargo, according to politician Kim Young-roc.
The most recent raids on Saturday were conducted on the home of Yoo Byung-un, 73, the head of a family that owns the Chonghaejin, and the office of the company's accountant.
Yoo expressed his "profound sadness" in a statement, according to Reuters. Yoo added, "this blanket approach is standard for investigations by Korean regulators."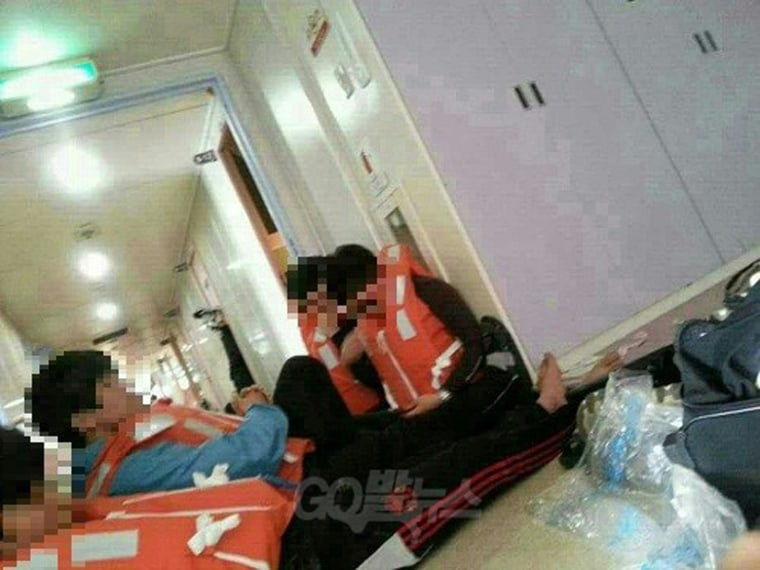 Bill Neely reported from South Korea, and Elisha Fieldstadt reported from New York. NBC News' Cassandra Vinograd also contributed from London.