A U.S. Navy ship joined the rescue effort to find hundreds of passengers missing after a ferry capsized and sank off South Korea Wednesday, military officials said.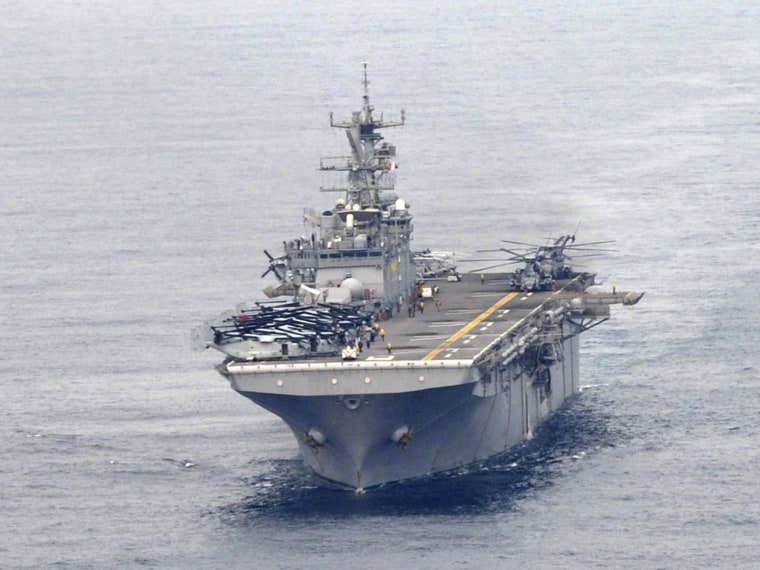 The amphibious assault ship U.S.S. Bonhomme Richard (LHD 6) was on routine patrol west of the Korean Peninsula when the vessel sank.
The navy ship "is responding to the scene of the ferry sinking and will assist as requested from the Republic of Korea navy and coast guard," said a statement from Navy Lt. Arlo Abrahamson, public affairs officer for the commander of U.S. Naval Forces in Korea.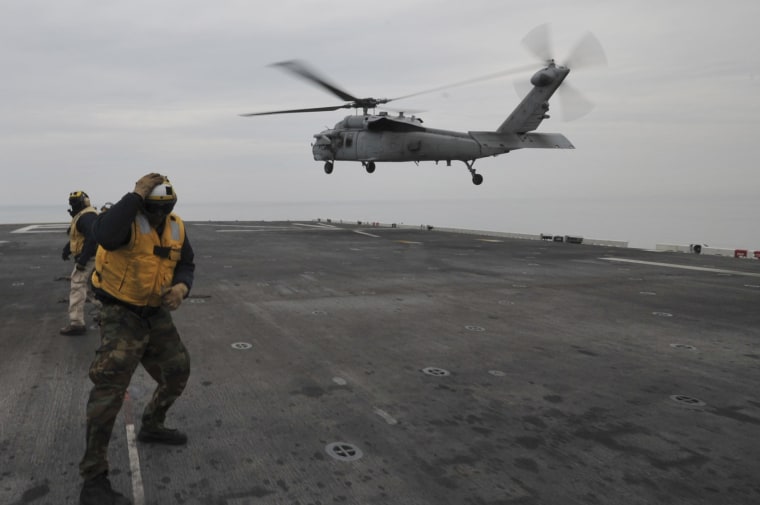 "The ship also dispatched helicopters to the area but those aircraft have since returned to the ship awaiting further tasking," Abrahamson added. USS Bonhomme Richard has established communications with the Republic of Korea on-scene commander and is standing by to assist as required. Our thoughts are with the passengers of the Korean ferry that sunk today along with their families."
- David Wyllie, BreakingNews.com