JINDO, South Korea -- The inflatable life rafts aboard South Korea's doomed ferry may have been faulty, prosecutors said Friday.
Only two of the Sewol's 46 rafts were launched before it capsized and sank last week, likely killing more than 300 people. Concerns had already been raised about the ship's seaworthiness after it emerged it was carrying far too much cargo and had problems with its steering.
Investigators said Friday that they have seized the Sewol's sister ship, the Ohamana, and found its life rafts and escape chutes did not work properly.
Asked whether he attempted to release the life boats, the second mate of the Sewol allegedly told police: "We tried everything but kept on slipping and couldn't reach them."
But photos published by the South Korean Coast Guard show one rescue worker walking toward the lifeboats on the deck of the Sewol as soon as he boards the ship. He attempts to free the lifeboats starting from the back, but none of them would budge.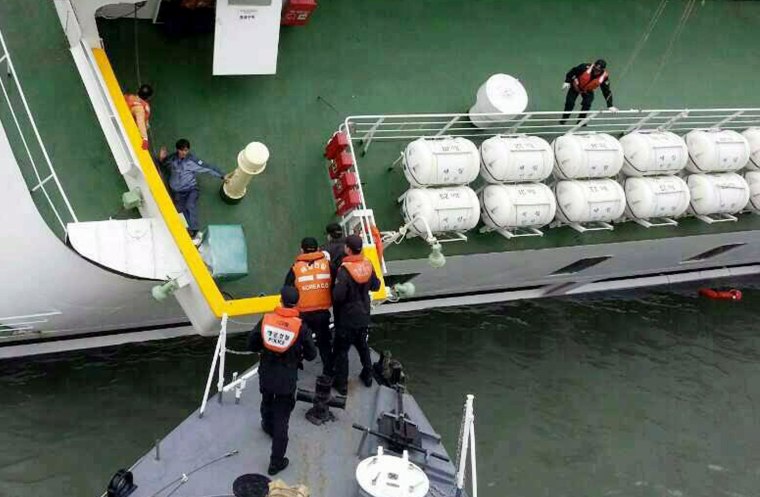 The rescue worker says he checked 12 lifeboats but was unable to free them from their casing. He kicked the 13th lifeboat casing and finally succeeded in releasing it into the ocean. But it did not inflate properly as it floated on the surface.
In that aspect, this was worse than the Titanic disaster, where the crew helped the passengers off before many of them went down with the ship. Prosecutors allege that most of the crew of the Sewol ran for it, abandoning hundreds of high school students to the rising sea water.