/ Source: Associated Press
SEOUL, South Korea — The captain of a ferry that capsized killing more than 300 people was given a 36-year prison sentence Tuesday for negligence and abandoning his passengers. The verdict came amid continuing grief and finger-pointing over one of the worst disasters in South Korean history. Family members of the victims, most of whom were teenagers, immediately criticized the sentence for Capt. Lee Joon-seok and other crew members as too lenient, some weeping and shouting during the court proceedings. "Do you know how many children are dead?" one relative said, according to a defense lawyer. The Gwangju District Court in southern South Korea acquitted Lee of a homicide charge because it was difficult to believe that he knew his actions would cause such a huge number of deaths, according to a court statement. It said that Lee had issued an evacuation order.
The widely vilified Lee could have received a death sentence for the homicide charge. Lee has apologized for abandoning the passengers, but said he didn't know his actions would lead to so many deaths. The court sentenced the ship's chief engineer to 30 years in prison and 13 others to up to 20 years in prison, the statement said. The 15 crew members tasked with navigating the ferry Sewol have faced scathing public criticism because they escaped the sinking ship while many of their passengers were still trapped inside.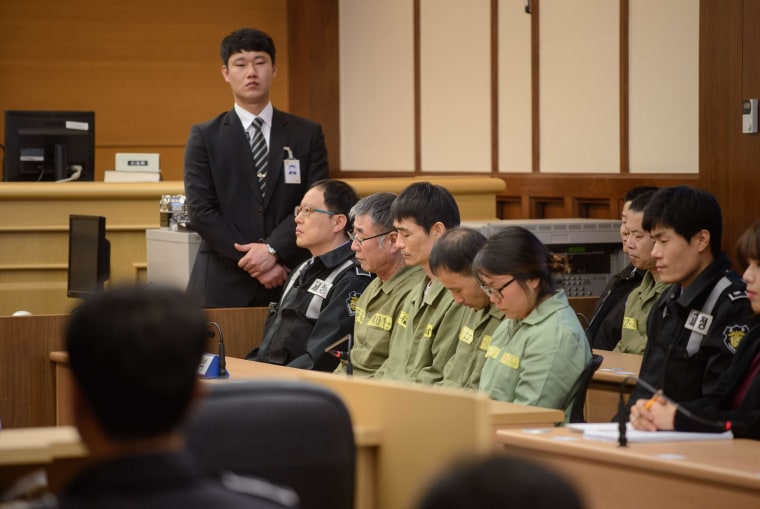 IN-DEPTH
— The Associated Press