Questions about New England Patriots coach Bill Belichick's sense of fair play were raised well before the NFL started investigating whether the team underinflated footballs used in Sunday's AFC Championship game.
"Over the past decade, the Patriots have been fined for illegally filming their opponents in the infamous "Spygate" scandal and accused of faking injury reports and spying. Two weeks ago, former Miami coach Don Shula referred to his former rival by an unflattering nickname: Beli-cheat.
But is the criticism just a bunch of sore losers upset that they were outfoxed by Belichick's unorthodox, keep-'em'-guessing tactics?
"Is he a cheater? No. Is he a rule-skirter? Is he a loophole-seeker? Absolutely," said Tom Curran, who covers the Patriots for Comcast SportsNet New England.
Here's a look at some of the claims that have been lodged against Belichick through the years:
Of course, the Patriots were accused of not playing fair even before Belichick came on board. A 1982 matchup against the Miami Dolphins lives in infamy, known to all as the "Snow Plow Game." New England won with an assist from the ground crew, which cleared a spot on the snow-covered field from which John Smith kicked the winning field goal. Snow plows were later banned.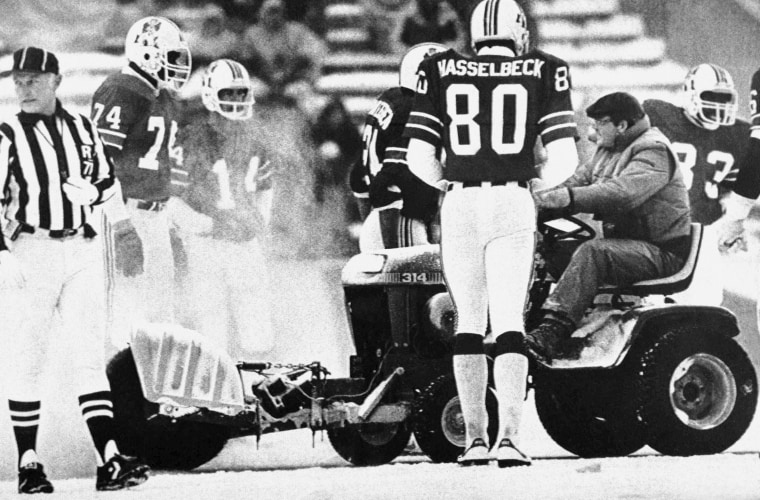 Curran said complaints about cheating are largely rooted in the Patriots' winning record — and the 2007 "Spygate" incident.
"They take on a lot more slings and arrows because of their success," Curran said.
Other coaches are pushing the same envelopes, but Belichick draws more scrutiny and suspicions because he was caught breaking the rules once, Curran said.
"That's why it's big deal," he said of the ball-inflation controversy.