The gunman thought to be behind a 16-hour hostage standoff in Sydney has been on authorities' radar for some time.
Man Haron Monis is a self-professed sheik, spiritual healer and sexual-assault suspect who sent threatening letters to slain Australian soldiers' families. An intelligence source told NBC News he was the suspected hostage-taker at a Lindt shop.
Monis — who is also known as Sheikh Haron — is described as a "cleric and activist" on a website in his name which also likens him to Wikileaks founder Julian Assange as a victim of political persecution.
Monis — who according to Reuters is Iranian born — was charged with sending "offensive " and "harassing" threatening letters to widows of soldiers killed in Afghanistan, calling their partners murderers. His lawyers had argued the letters were political and fell under protected freedom of speech, but Haron was found guilty in 2012.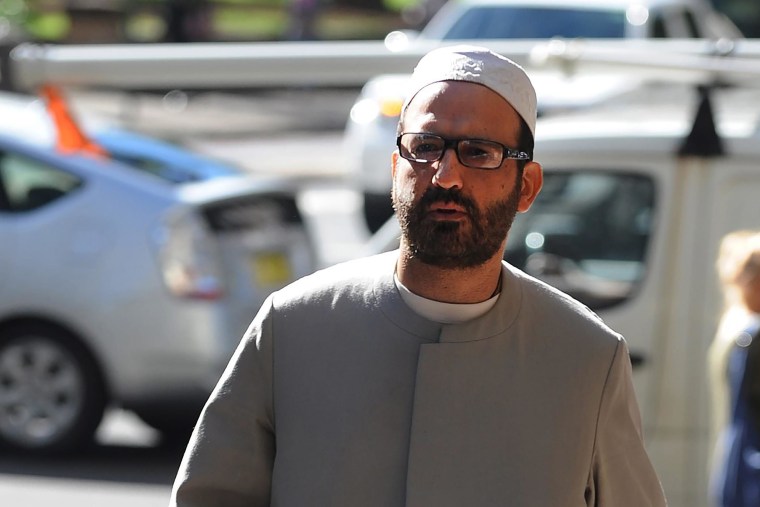 The Sheikh Haron website alleges that he has "continuously been under attack" and cites "false accusation" by the Australian government since that letter-writing campaign. It states he has been kept away from his children and family as a result.
According to the website, he has been accused of sexual assaults dating back to 2002 and was charged last year as an accessory to the murder of his ex-wife. According to Reuters, she was stabbed and set alight in Sydney.
The website claims that the sex-assault accusations against Haron is "similar to the false accusation against the activist Julian Assange which was a political case."
The same website, however, alleges that Haron is against war. In a letter dated Oct. 6 to the Muslim community online, Haron allegedly wrote that "this pen is my gun and these words are my bullets, I fight by these weapons against oppression to promote peace."
Reuters contributed to this report.