As world powers sit down around the table in Vienna Friday for marathon talks aimed at ending the war in Syria, a key figure who won't be present is also the major stumbling block — "geeky" ex-doctor and President Bashar Assad.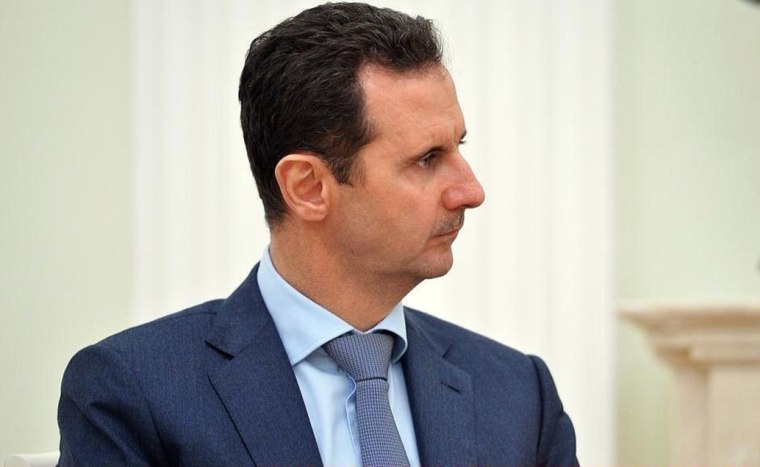 Syria's unlikely leader, whose removal from power is being sought by U.S.-led Western allies including Saudi Arabia and Turkey, now has the military backing of Russia and Iran.
His revived support casts a shadow over negotiations and has diminished the prospects of a deal to set a timescale on his exit from office.
The more urgent issue — how the U.S. and Russia can safely conduct parallel military operations inside Syria — has pushed Assad's departure down the international agenda.
Here's a look at the Syrian strongman's rise.
Path to power
Bashar Assad grew up surrounded by power — his father took office when he was five years old — but he never planned to take over as Syria's leader. As the third of President Hafez Assad's five children — and the second-eldest son — the young Bashar chose instead to become a doctor.
After graduating as an ophthalmologist at Syria's University of Damascus in 1988, he worked at a local military hospital before moving to London to pursue an advanced degree. There, he met his future wife, British-Syrian Asma Akhras, and lived for two years out of the public eye.
"He was sort of seen as the geeky I.T. guy. He was the eye doctor, spent time in London, had the British-Syrian wife," said Neil Quilliam, a Middle East expert at the London-based Chatham House think tank. "He was by and large completely separate to the politics of the country. He had shown no interest, had not entered the military."
Assad was still living in London in January 1994 when he received an unexpected call. His older brother Basel had died suddenly in a car crash. Bashar Assad was recalled to Damascus to take his place in the succession.
"It was kind of a race against time," said David Lesch, a biographer who met and interviewed Bashar Assad regularly from 2004-2009. "His father wanted to build up Bashar Assad's legitimacy inside the government, give him positions of authority inside the government, enough so that … he'd be able to take over."
Expectations for Syria's president-in-waiting were mixed. Assad didn't have military experience or the public profile of his older brother, and had a lot to learn.
"Basel was this sort of almost heroic figure," said Neil Quilliam. "But Bashar was just sort of a geeky guy … He didn't have the prowess that his brother Basel had."
New regime
Hardliner Hafez Assad had ruled Syria for three decades by the time of his death in 2000, keeping a tight, often repressive, lid on domestic opposition and turning Syria into a central player in regional politics.
Within a month of his passing, Bashar Assad ran unopposed and was elected president.
"Bashar took over anything but all-powerful at that point," said Lesch. "But he had accumulated enough assets, particularly in the security military apparatus to take over."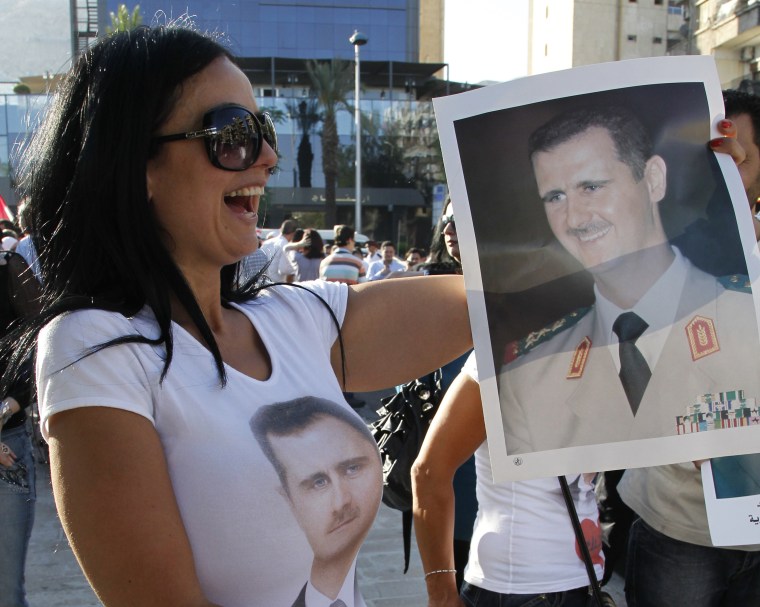 Having spent some time living in the West away from Syria's political establishment, many hoped the new leader would seek to modernize the country.
"He was just cut from a different mold," said Lesch, author of "The Fall of the House of Assad." "Not the traditional image of a Middle East dictator."
In fact, the new Assad regime did usher in some political and press reforms in its early months, an era of relative freedom which became known as the Damascus Spring.
"There was a slight opening up, there were new press freedoms," said Quilliam. "There was a bit more political space and this came with the hope — with the expectation — that he was going to usher in a new period."
The season of reform was short, however, and Assad cracked down again the following year. Many blamed his father's powerful regime operatives for steering the Bashar away from liberal reform.
The Assads are from the Alawite sect of Shiite Islam, a religious minority that rose to influence under Hafez Assad. Many loyalists were also Alawites, eager to protect their disproportionate power.
"There were those who were watching the regime, Syrians and outside who were not sure Bashar had the temerity and the strength to rally against the regime barons," Quilliam said.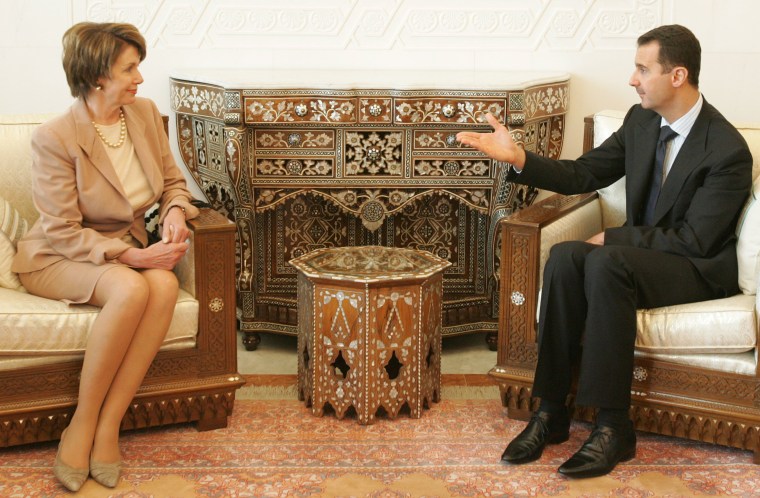 Assad's early foreign policies won him popular support in Syria and across the Middle East. He was a strong opponent of the 2003 U.S. invasion in Iraq and allied himself closely with the Lebanese Islamist militant group Hezbollah against Israel in 2006.
Assad was re-elected with 97 percent of the vote — again, running unopposed — in 2007. His biographer, Lesch, detected a change in him during that election.
"The personality cult surrounding the Syrian leader had returned in full glory… there were parades, there were concerts, there were banners and posters of Bashar Assad all over the place, and I think at that point he had sort of drunk the Kool-Aid. He had drunk the aphrodisiac of power," said Lesch. "I think the actions he took when the uprising broke out in 2011, are reflective of that change I saw in him over a five, six-year period."
Road to war
By 2011, Assad's firm grip on power was beginning to loosen. Unrest was building in Syria's countryside against government corruption and poverty, analysts say.
Autocratic leaders across the Middle East were being toppled by a wave of popular revolution, known as the Arab Spring. By March 2011, two of the region's most enduring strongmen — Tunisian President Zine el Abedine Ben Ali and Egyptian President Hosni Mubarak — had been ousted by the revolutionary fever gripping the Arab world.
That same month, large-scale protests erupted in the southern Syrian town of Daraa. Residents took to the streets after school children who had written revolutionary slogans on a wall were arrested and detained by Syrian authorities.
"The rebellion as it started was very localized," Quilliam observed. "It was much more to do with local grievances against local security chiefs, it was about corruption at the local level."
U.S. Ambassador to Syria Robert Ford, who had only been in Damascus for a few weeks, watched the spirit of revolution catch fire in Syria also.
"I saw Syrians who were watching their televisions, watching al Jazeera, watching other Arabic satellite networks, who were enthralled by what they saw in Egypt … by what the Tunisians had done," he said.
Assad's regime responded uprising by sending tanks into Daraa, crushing revolt and arresting the rebels.