Saye-Maye Cole, now 34, grew up in Liberia through two brutal civil wars, escaped the country to get an education, and ultimately returned to work in the country's Ministry of Finance, where he coordinates international loans aimed at rebuilding Liberia. For the "lost generation" of Syrian children scarred by war and deprivation, he has a message: There is always hope.
My childhood was confusing even before the war. My mother was 16, and the fifth wife of an older man who died when I was around 3. I grew up with five mothers, and we all lived on a compound. When my father died, all his wives had to find their own way. My older half-sisters brought me and my little sister to the capital city of Monrovia and sent us to the SOS Children's Village (a group home for orphaned or abandoned children, part of an international organization to help children). They put me in first grade and I began to learn my ABCs and 123s.
It was a blessing. I played soccer and basketball. I had a mother who made breakfast for me and helped me with my school work, I had brothers and sisters all around me. When I got sick, they would take me to a doctor. I felt loved. At SOS, each house has a mother who cares for the children. My SOS mother's name was Martha Cephus, and I called her Ma. It was a place where I was a child for the first time in my life.
When the rebel soldiers came to the village, they caught me and told my mother I would be a good small soldier. I was around 10.
Then in 1989 the war changed everything. When the rebel soldiers came to the SOS village, I was outside. They caught me and told my mother I would be a good small soldier. I was around 10. Ma came and she cried and cried. She told them: "If he is going, then I am going too." They kept me for a couple hours, then they let me go to her. Many of my friends from elementary school were forced to join the army, or joined to protect their families. They are all dead now.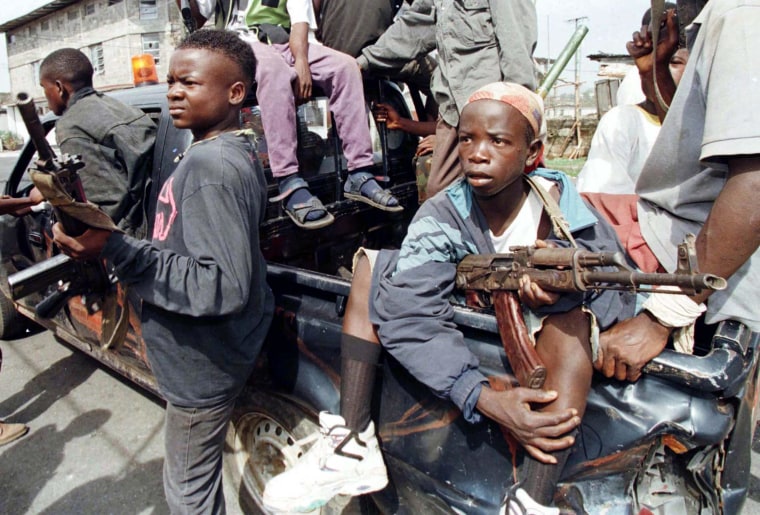 We left the SOS village in Monrovia and walked in a long line to a refugee camp. Some of the kids went missing; some of the girls got taken by the rebels. We did not see them after that. I remember the first night, we slept in a big open place, and we covered ourselves with blankets to try to hide from stray bullets.
The camp was pretty miserable. It was survival of the fittest. The SOS adults tried to make sure we stayed together. They did their best, but many days we went without food. People got sick with malnutrition, I got very sick twice. There was no school. The war was all around us; we saw people killed. When I went out to look for food, I would see dead bodies. Some days we were lucky, and we would find food. There was always a threat I could be taken as a child soldier.
In 1995, there was a break in the war and we returned to the SOS village. Four of us went to high school in Gambia, then our teachers told us about a scholarship to a school in Norway. They wanted one student. I applied, and I got it. After two years in an International Baccalaureate program there, I applied to schools in the United States. I won a scholarship to Luther College, in Decora, Iowa.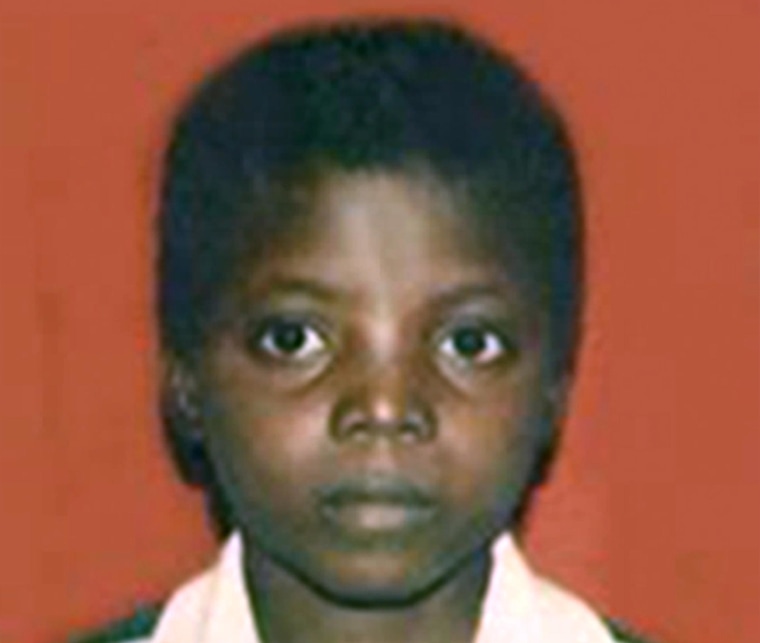 At first, it was difficult to adjust to life as a college student in the United States. When you meet people, they want to talk about where you come from, who your family is. Every time I mentioned my childhood, everyone would stop talking and pay attention. At first I was very uncomfortable, like I'd done something wrong. But after a couple months I realized they were learning from my experience. They were learning about blood diamonds, about child soldiers. It was important to me to talk about it so people could learn what happened in my country.
After I got my Master's degree, I went back to Liberia. Now I work for the Ministry of Finance, in budget support. I work with the World Bank and the European Union, managing loans and grants, trying to make Liberia self-sufficient. I also volunteer at a local university, teaching international economics and political science. The wars are over here, but there is always the threat of the past.
The soldiers, the child soldiers, they still live here. Many of the child solders have serious mental problems after what they've seen, what they've done. I feel obliged to do what I can for the betterment of my country. But I don't feel secure. I still feel like I'm in survival mode. My childhood taught me a lot. It taught me how to survive.
My advice to the children of Syria going through a civil war? You have to do everything to protect yourself.
Remember, it is not you that is causing all the problems, it's the politicians and the greedy people who want power. Find books to read.
Remember, it is not you that is causing all the problems, it's the politicians and the greedy people who want power. Find books to read. Try to take your mind away from what is going on out there. Just stay out of harm's way.
I would think, "I've had no school for three years, what could the future possibly hold for me?" But you can still make a comeback, the day the war is over. You can still become somebody. I just hope God protects you. I hope God protects all the kids who are going through hard times.
I always had hope, that is the most important thing. I don't care how bad it was, I always knew there would be a tomorrow. My SOS mom was Christian and very, very religious and she always taught me to be calm. If you starve for two or three days, God will provide. That still helps me today.
Ma died in 2006. Today was Decoration Day, we visit the graves of our relatives and pay tribute to them. I went to her grave with my little sister and my SOS brothers and sisters. I am still in touch with them. We all made it. The younger ones look up to me. I talk to them about education. I let them know there is a tomorrow.
Saye-Maye Cole's story was told with the help of NBC News' Rebecca Dube.