There is a shocking number of birth defects among the newborn Syrian refugees. In my short time in Lebanon, I've seen more cases of severe birth defects than during my entire career as a pediatric resident.
Many babies born have major malformations of the brain and nervous system: from minor cases of spina bifida where parts of the brain or spinal cord are outside of the body to anencephalic babies born without the majority of their brain. The reason for this rash of birth defects is lack of a simple vitamin: folic acid.
In the U.S., many of our breads and cereals are fortified with folic acid.This B vitamin is critically important for healthy development of a baby's brain. Without access to routine prenatal care, however, Syrian refugee women often present to the free clinics well into their pregnancies — too late for the folate acid to protect babies and prevent birth defects.
At Taanayel Hospital in Chtaura, Lebanon, we spoke with administrator Shady Bader. The hospital was opened by Bader's father in 1997. Specializing in pediatrics and obstetrics and gynecology, this 37-bed facility is home to 30 physicians, with more that rotate in on an as needed basis.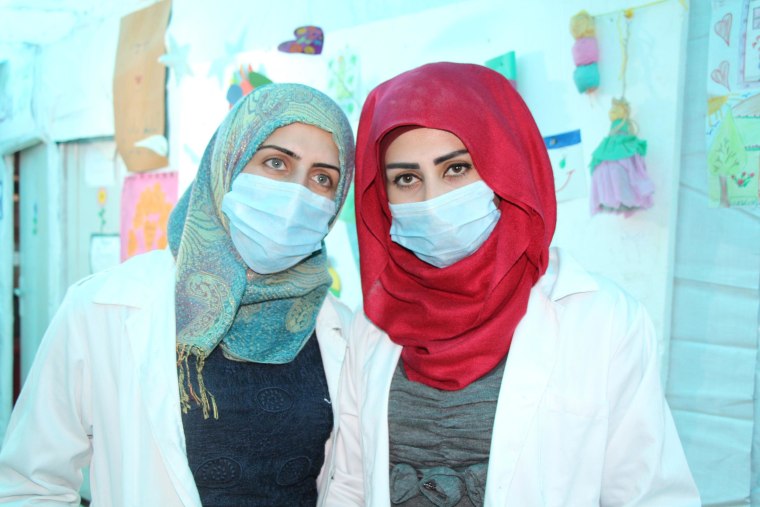 When they opened their doors in 1997, they never dreamed that they would be serving a patient population that was primarily composed of Syrian refugees. And while humanitarian organizations like UNHCR (The UN's refugee agency) cover the majority of the cost of care, the hospital is sometimes forced to use money from its own budget to cover the difference.
For Bader, however, this is more than a question of dollars and cents — it's a humanitarian prerogative.
"The refugees are humans like us," he explained.
As I have said before, doctors don't check passports. Medical care transcends borders and war zones.
How you can help Syria's children
Chief Medical Editor Dr. Nancy Snyderman is filing a daily report from Lebanon's Bekaa Valley as part of the "Forgotten? Syria's Children of War" series, sharing the stories of the innocent casualties of Syria's civil war. Stanford/NBC News Global Health Media Fellow Hayley Goldbach contributed to this dispatch. Follow the series with the hashtag #SyriasChildren.