As the civil war in Syria hit a dismal milestone Sunday and entered its fifth year, the aid group UNICEF announced that more than 3.9 million refugees have crossed the tumultuous country's border to find safety far away from the place they once called home.
More than half of those who have fled Syria during the country's four years of unrest are children, according to UNICEF. They need food, shelter and medical supplies. But they have also been stripped of something else that kids should not have to go without — fun.
More than a million Syrian refugees have made Lebanon their temporary home, and that number is expected to spike to 1.5 million by December, according to UNICEF. As refugee populations grow, resources dwindle, and many children are forced to earn a living for their families, and sacrifice any chance at an education.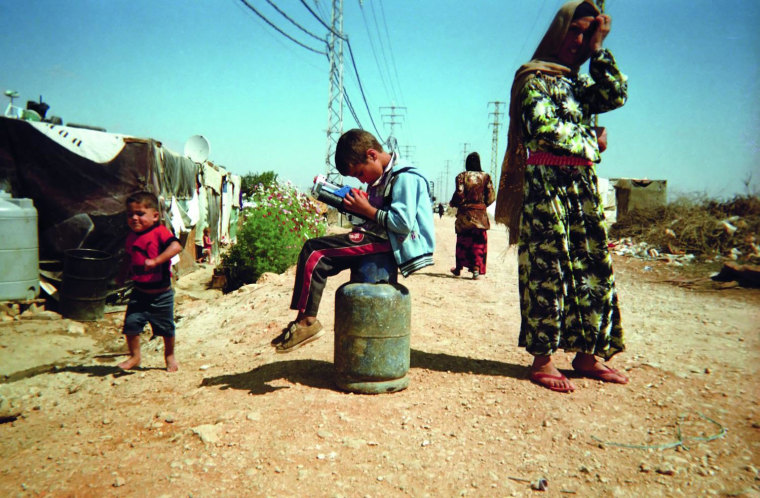 "After years in exile, refugees' savings are long depleted and growing numbers are resorting to begging, survival sex and child labor," António Guterres, the United Nations high commissioner for refugees, said in a statement Thursday.
But Zakira, a photography-focused non-governmental organization with a name that means "memory" in Arabic, aims to give Lebanon's refugee kids a small taste of childhood. The organization pairs up with Unicef to offer 500 Syrian and Palestinian refugee children from Syria disposable cameras and photography lessons. Many of the pictures the kids have taken are striking, and have been featured in an exhibition, book and documentary.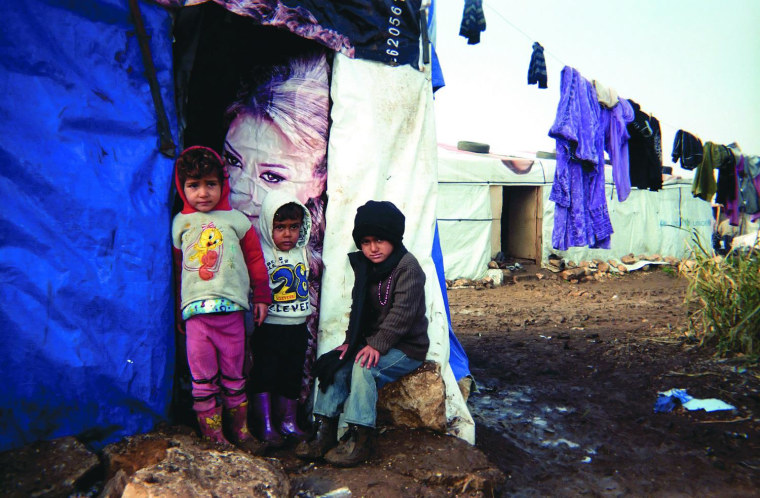 "These young photographers do not try to show the misery of their life in the settlements nor do they make any kind of statement. They merely capture pictures of the world around them and the intimacy of their daily life with a stunning genuineness," the foreword of Zakira's compilation of the photos said.
But the change in perspective the kids have been afforded by the program is even more beautiful than the physical photos themselves.
"I took pictures of all the children," said 9-year-old Hiba, who is concerned for the well-being of her peers, even though her father was killed by a sniper and she is sometimes is too afraid to sleep. "I took pictures of them to make them happy," she said. But they're not the only ones who benefit from her newfound skill. "We get happy together," Hiba said.
"Those children are waiting for a moment."
Sometimes the photos are less-than joyous. Jassem, 7, captured his tent after his family's wood burning stove sparked a fire inside.
"When you look at those pictures, you see a lot of emotions, because it translates a lot and it translates truly how those children live and how hard the situation is," said Reine Chahine, who works with Zakira.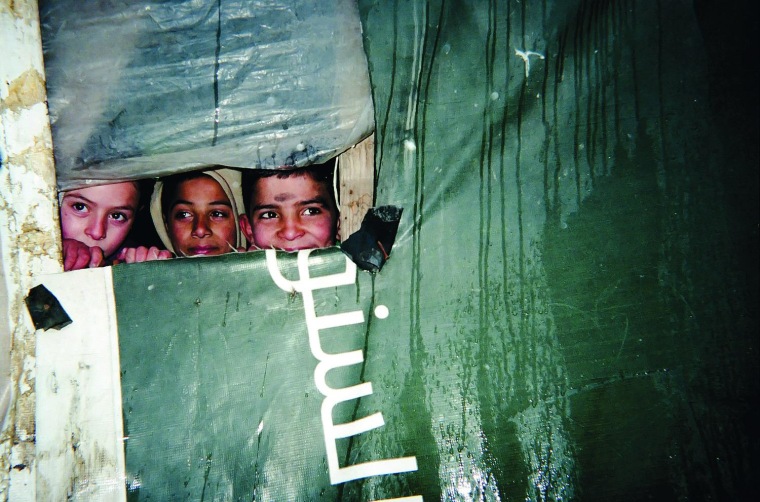 The images may help to show people who live far away from Lebanon, Jordan, Iraq, turkey and Egypt the horrifying effects that four years of war have heaped on those who escaped. And, as an added benefit, the youngest of the refugees are allowed a brief distraction — the camera's lens providing a layer separation between them and the chaos.
"Those children are waiting for a moment, like any person or any project or any situation that can give them hope, and let them forget what they are living," Chahine said.