They spent their entire lives in a community that has been shattered. And even after fleeing their home in Northern Syria a year ago, Hassan, 65, and his wife Khadja, 58, continue to witness violence against their neighbors and friends at home.
"As we escaped, airplanes were attacking my brother's house, and his son was injured," Khadja says. "We fled with just clothes and children. I was so scared -- I'll never forget it."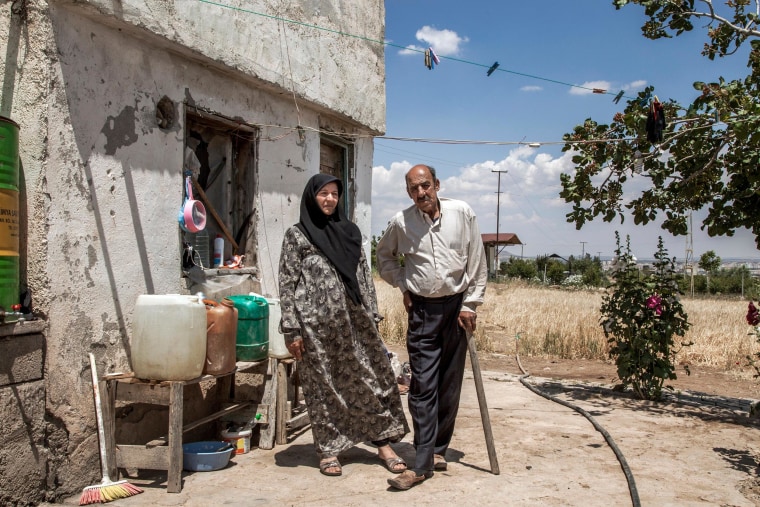 And it's still happening. Hassan points to the hills in front of their makeshift home -- a tiny house down less than a mile from their daughter, Hoda, with seven family members squeezed into two rooms. Their water and electricity is borrowed from a local who took pity on them.
"That's Syria," Hassan says, "and there is our town." From this town on the Turkish border they continue to see the bombs fall. They know their home has been destroyed; they can't know who has been killed.
But the family remains strong. When her son was fighting in Aleppo, one of the most deadly areas of Syria, Khadja brought him home. "I couldn't sleep," she says. "I told him if he didn't come with me, I'd stay and fight alongside him." He came home.