Two years after she was injured in a airstrike in Aleppo and had her right leg amputated, 14-year-old Noor is still using crutches to get around. She was given a new artificial six months ago, but it was too painful to use, and her fractured family doesn't have the money for a better prosthesis.
Noor rarely leaves the room she shares with her mother, embarrassed by her disability.
"I tried to make friends, but I feel ashamed of myself. Because the other girls can walk normally, whereas I have to use my crutches. I keep telling myself that they would rather have a friend who can walk normally," she said.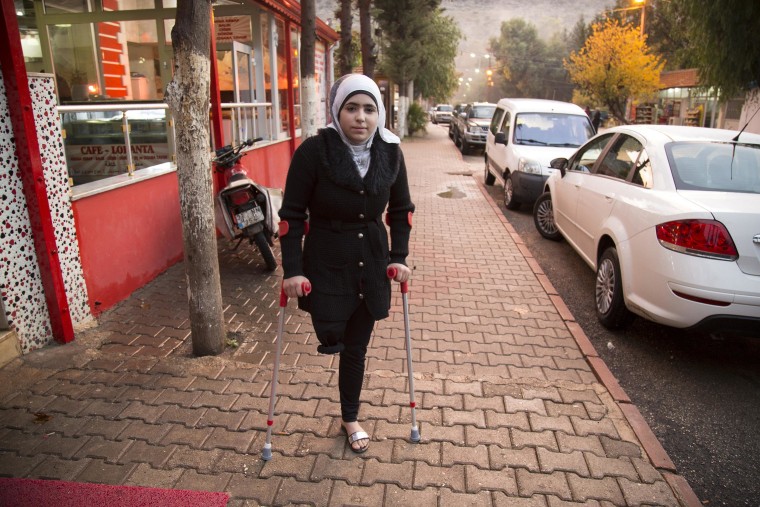 Noor was walking with a friend in her Syrian hometown when she was injured. Her mother, Hanna, left her grown children in Syria so she could seek medical help for her daughter in a safer place.
The new leg she got six months ago at a clinic in the Turkish town of Reyhanli was supposed to change things for her, but even after several adjustments, it proved to be useless.
"After I got my new leg, before the first week was up, I felt a lot of pain, and my stump bled and became inflamed," Noor said. "The doctor advised me not to use the prosthesis for a month. That's when I went back to using my crutches, and I have been relying on them ever since."
Hanna, who works as a chambermaid in the hotel where she and Noor live, can't afford a private clinic. She earns the equivalent of $300 a month, and half that goes to room and board.
"Noor cries a lot and often tells me that she is the reason I had to leave the rest of my family behind," Hanna said. "But I tell her all that matters to me is that you are alive. Thank God that she is alive."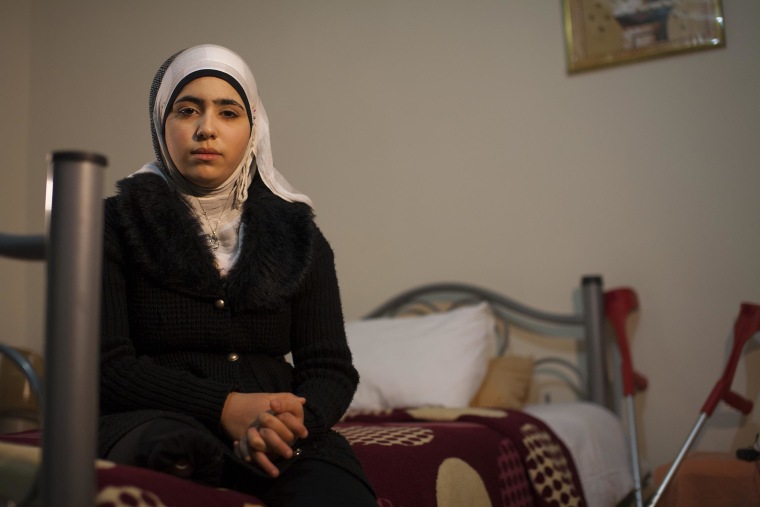 Still, this is not the life Noor dreamed of. "I want to be like any other person and walk properly, so I can come and go as I please," she said.
She's only happy when she's sleeping.
"In my dreams, I'm always the Noor before the bomb struck. And I am walking normally. I really enjoy this, even though I know it's just a dream."