Six months ago, 4-year-old Murad's family lived in a dilapidated house with no windows or running water. But at least it was a home.
Now, with winter here, the family has been forced to move to a makeshift tent by the side of a busy road. There is no running water or electricity. Murad plays barefoot with his older brother Khaled and the neighbor's children on land strewn with garbage.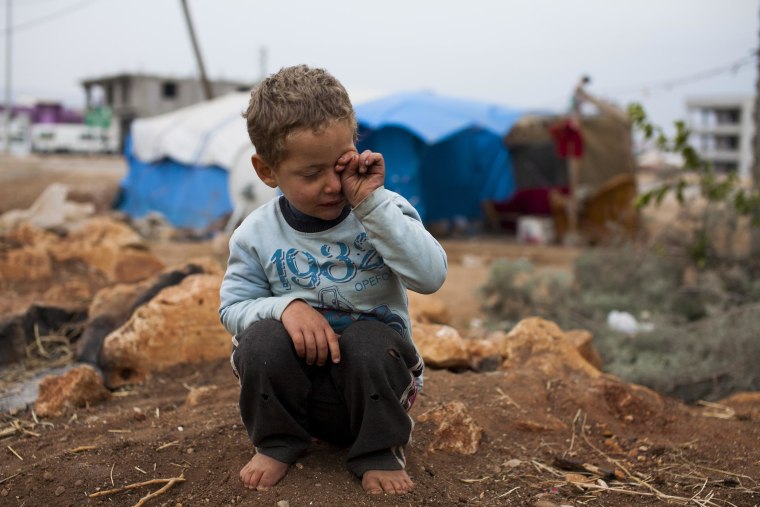 It's a dismal life made harder because Murad does not talk. The boy has been unable to speak since he was traumatized by daily shelling in Syria. His baby sister was killed in an air raid on the family's home in a village near Hama. He greets us with enthusiasm — just as he did during a visit six months ago. He wants to take "selfies" with our cell phones. But he still cannot form words.
This time, we notice the fingers on one of his hands do not extend fully. Perhaps the result of some long forgotten injury as the family fled Syria. But there is no time or money to get medical help for him.
There is some good news. The last time we saw Murad, his father was missing. He has since escaped Syria, too, and is with his them. At least the family is together.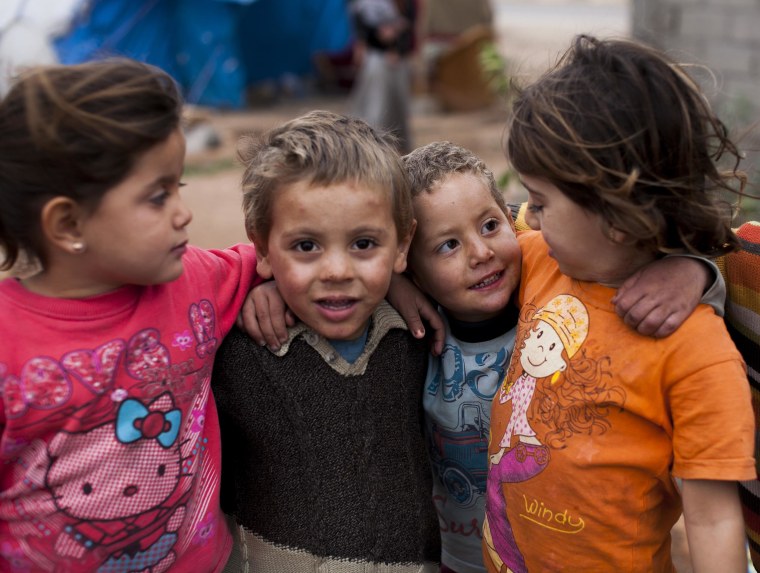 But inside their tent it is cold and dirty. The bathroom, a hole in the ground, is next to the kitchen. Flies are everywhere. Murad's mother and father have gone to work on a farm, leaving his grandmother to look after him.
And she has more news about this family struggling to survive. Murad's mother is pregnant again.