The top destination for Syrian refugees arriving in the U.S. is the state of Michigan.
More than a 10th of the 10,000 Syrians admitted this fiscal year at the urging of the Obama administration are headed there, according to State Department figures.
Most of the 1,036 new arrivals are likely to settle in and around Detroit, which has long been a magnet for Arab immigrants.
Related: 10,000th Syrian Refugee Will Arrive in the U.S. Today
This despite the fact that Michigan's Republican Gov. Rick Snyder suspended efforts last November to bring more long-suffering Syrians to his state after the deadly terrorist attacks in Paris.
Snyder spokeswoman Anna Heaton told NBC News the governor "never suspended refugee resettlement" and is not opposed to more Syrian refugees settling in Michigan.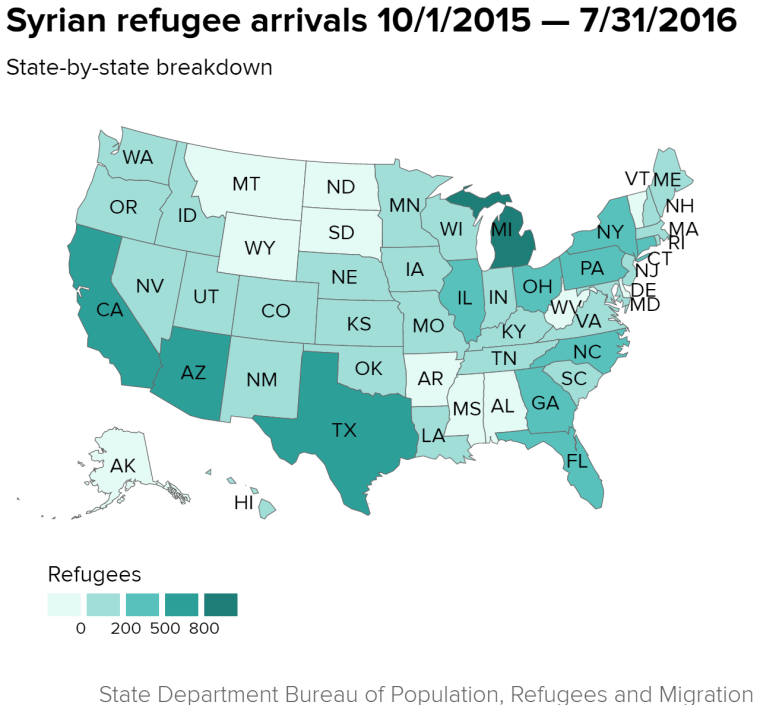 "The governor suspended efforts to bring in additional refugees above and beyond the amount Michigan normally receives," Heaton said in an email. "This increase in Syrian refugee resettlement is not surprising as our state continues to be a welcoming home for refugees who go on to contribute to our economic comeback and Michigan's overall quality of life."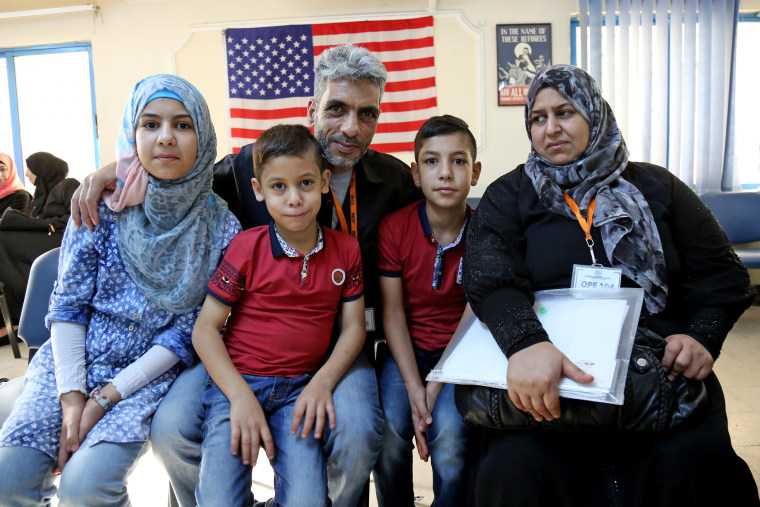 Close on Michigan's heels is California, which has taken in 1,030 Syrians between Oct. 1 of last year and Aug. 29, the federal figures show.
Arizona and Texas, two red states led by Republican governors who have flat-out said they don't want Syrian refugees because they supposedly pose a security risk, are next on the list having taken in 766 and 735 people, respectively, the figures show.
Those states were followed by Pennsylvania (600), Illinois (569), Florida (542) and New York (538), the figures show.
Several states have not taken any. Those include Alabama, Alaska, Arkansas, Delaware, Hawaii, Mississippi, South Dakota, Vermont and Wyoming.
West Virginia was on that list until Monday, when five Syrians were resettled there, according to the State Department.