The Southern Baptist Convention has offered to pay the funeral expenses for all 26 victims of the church shooting in Texas, the group said Tuesday.
First Baptist Church of Sutherland Springs, where a gunman killed 26 people during services Sunday, is a member of the Southern Baptist Convention, the world's largest Baptist denomination and the biggest non-Catholic Christian denomination in the United States.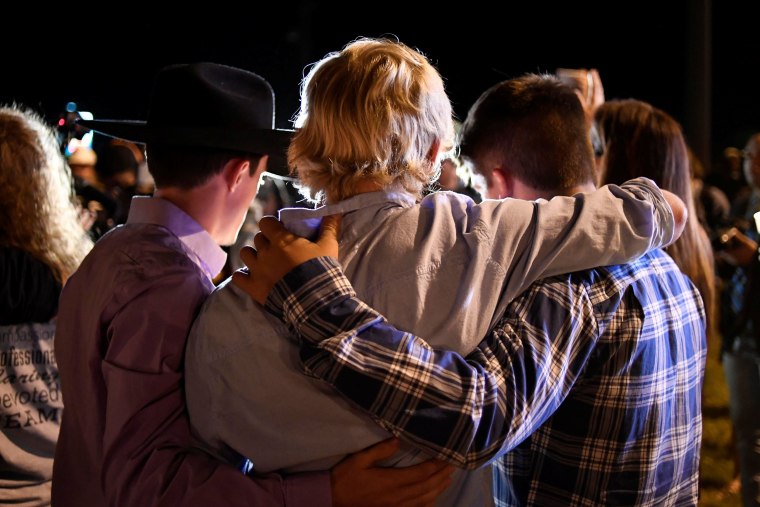 "It's a pretty somber place today," Scottie Stice, director of disaster relief for the Southern Baptists of Texas Convention, said in a post on the mission board's website. "We've got chaplains at the church responding to the needs of the community and the families impacted by the senseless slaughter."
The offer is part of a flood of assistance that flowed in since the shootings on Sunday.
Related: Who Were the Victims of the Sutherland Springs Massacre?
Wilson County District Attorney Audrey Louis said the Texas Crime Victims' Compensation Fund, part of the state attorney general's office, had approved distributing $6,500 per victim to help with funeral costs.
"In addition to that, there is a company that has come forward that has agreed to donate all their caskets to all of the victims, and we are grateful for that person and their service to our community," Louis said, according to NBC affiliate KXAN of Austin.
The Sutherland Springs Community Association, meanwhile, said it had set up a victims fund through a local credit union.
The church asked donors to be cautious of other online fundraising campaigns, saying it was setting up its own account on GoFundMe and was working to verify online campaigns set up by others.
Sherri Pomeroy, the wife of Pastor Frank Pomeroy, said Tuesday on Facebook that her husband was coordinating with the attorney general's office "to make sure everything is done lawfully and carefully, so your generosity will not be compromised in any way."
The Pomeroys' 14-year-old daughter, Annabelle, was among those killed on Sunday.