When gunfire erupted in a small-town Texas church on Sunday, two good Samaritans stepped in to end the shooter's spree.
Johnnie Lagendorff, a Texan with a longhorn bull neck tattoo that tucks in just behind his ears, was one of the men who pursued shooter Devin Kelley on Sunday after Kelley shot and killed at least 26 people.
"He just hurt so many people, and he just affected so many people's lives," Langendorff said. "Why wouldn't you want to take him down?"
As Langendorff pulled up to the intersection near First Baptist Church of Sutherland Springs, he saw the gunman in a shootout with anotherman.
"His vehicle was parked, door open, engine running and him and the neighbor across the street were both coming out about the same time exchanging fire, and as he came up, I never got a look at him," Langendorff told Fox News. "I never really saw him. I saw the gunfire."
Langendorff said the unidentified neighbor came up to him and told him they had to catch the suspect. The men took off in Langendorff's vehicle.
"He briefed me quickly on what had just happened and said that we had to get him and so that's what I did. We just take pursuit," Langendorff said.
Kelley, 26, had just opened fire inside the First Baptist Church of Sutherland Springs, killing 26 and leaving an additional 19 people hospitalized.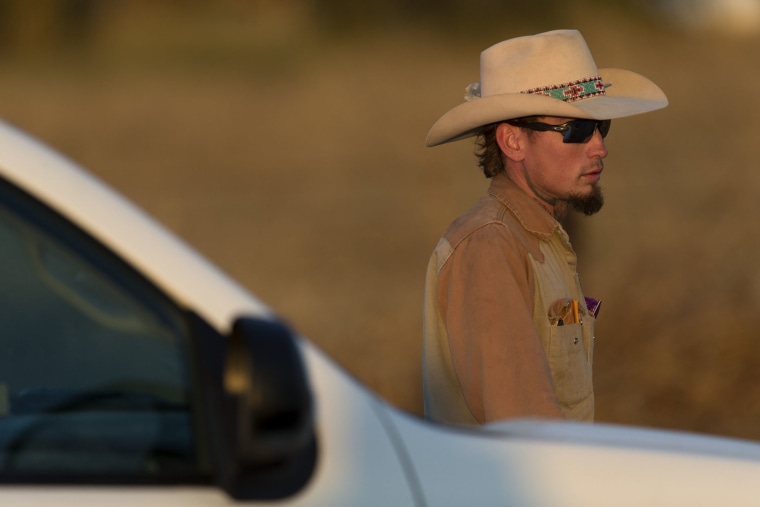 Related: Texas Church Shooting: More Than Two Dozen Parishioners Killed
During his ambush, Kelley dressed in all black tactical gear armed with a "Ruger AR assault-type rifle," according to Freeman Martin, a regional director with the Texas Department of Public Safety.
After the shooting began, the unidentified man stepped in, "grabbed his rifle and engaged that suspect," according to Martin. Kelley dropped his rifle and fled, which led the two to pursue him.
Langendorff and the neighbor followed Kelley down a stretch of highway at 95mph, Langendorff said, until Kelley "eventually lost control on his own and went off in a ditch."
Throughout the seven-minute duration it took police to arrive, the neighbor kept his rifle fixed at Kelley.
Police later said the suspect was found dead in his vehicle.
Sunday night, when Langendorff returned to the crash site to retrieve his vehicle, he said he was unaware of the additional weapons later found in Kelley's car.
"I did what I thought I needed to do," Langendorff told NBC News affiliate News 4 San Antonio. "They said there was a shooting. I pursued and I just did what I thought was the right thing."