The mass shooting one week ago inside of a rural Texas church devastated three generations of the Holcombe family. Among the dead were Crystal Holcombe, 36, and her three children — Megan, 9, Emily, 11, and Greg, 13.
But Holcombe was also eight months pregnant, a cousin told The Associated Press. When authorities released the identities of the 26 victims, included on the list was Holcombe's unborn child: Carlin Brite "Billy Bob."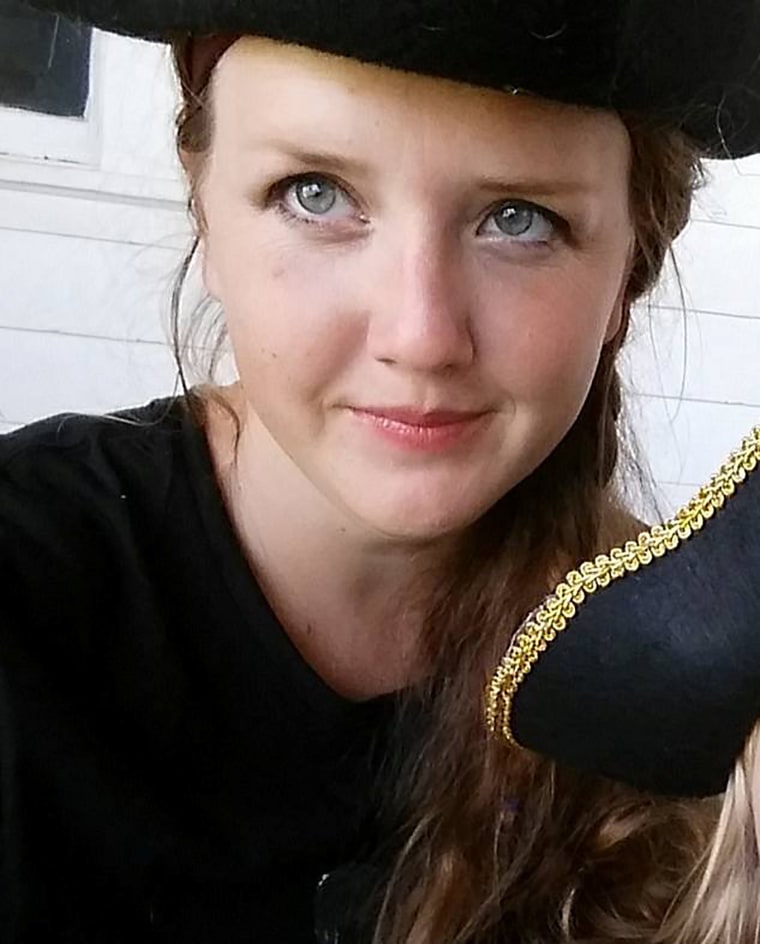 Texas' decision to count the fetus in the final tally wouldn't be unusual nationwide, laws in states across the U.S. suggest. But it does raise questions about whether the death of an unborn child should be treated as murder and at which stage of its existence.
At least 38 states have laws related to fetal homicide, or feticide, according to the National Conference of State Legislatures.
Under Texas' penal code, "individuals" are considered living human beings and include an "unborn child at every stage of gestation from fertilization until birth." Texas updated its penal code in 2003 following the high-profile case of Laci Peterson, a California woman who was eight months pregnant when she was murdered. Her husband, Scott Peterson, was convicted in her murder and then separately in the death of their unborn son.
Related: About Half of the Texas Church Shooting Victims Were Children
Other states use the term "viable fetus" to describe at what point an unborn child can be considered a living human being. Viability is generally considered around 23 weeks from conception, when a fetus can theoretically survive outside of the womb, according to medical research.
Houston defense attorney Stanley Schneider said prosecutors don't appear to be shying away from using fetal protection laws.
"You have a violent death and the public wants protection. And they think you need to pass a law that will protect them," said Schneider, who represented a man initially convicted of murdering his pregnant wife, although the killing took place before Texas' feticide law.
Feticide cases, he added, only expose the complexities involved with deciding when human life begins — a question that also has potential implications on reproductive rights and the issue of abortion.
In the case of the First Baptist Church shooting on Nov. 5, there won't be criminal prosecution against the gunman, identified as 26-year-old Devin Patrick Kelley. He was found dead following the rampage.
Still, anti-abortion and religious groups, as well as some politicians, say prosecutors should have such a law in their toolbox to acknowledge the larger loss that happens when both mother and unborn child are killed.
Texas makes a point to say that its feticide law can't apply to actions committed by the mother of the unborn child or licensed health care providers in the course of lawful procedures.
Several states with feticide laws, including Alabama, Illinois and Indiana, also note that the penalties can't apply to legal abortions.
Some civil rights and abortion rights groups say that putting the interest of the unborn before the living could undermine already existing laws that protect women and their health.
The Americans Civil Liberties Union has challenged Texas over its law and remains against giving rights to a fetus. Among its arguments is that prosecutors can't prove that a child terminated before it was born would have definitely been "capable of life independent of the woman."
Advocates also point to the initial conviction of Indiana woman Purvi Patel in 2015 for how women can fall victim to fetal protection laws. A judge sentenced Patel to 20 years for feticide after prosecutors say she induced an abortion with drugs she bought online.
Related: Who Were the Victims of the Sutherland Springs Massacre?
But a state appeals court last year overturned the conviction after ruling that the feticide law shouldn't be used to prosecute women for their abortions. Indiana first enacted its law in 2009, after the shooting of a pregnant bank teller.
Lynn Paltrow, founder and executive director of the National Advocates for Pregnant Women, which supports their rights, said feticide laws sound good on the surface.
But, she added, they don't guarantee the "promise that they would protect pregnant women and their 'unborn children' from harm." Instead, Paltrow said, other ways can help to halt the "ongoing epidemic of violence against women in the U.S."