RIYADH, Saudi Arabia — I'm at a gold souk, walking past window displays dripping with jewelry. It's just after 7 p.m at this local market, and just under 100 degrees outside.
Wearing a borrowed abaya, I walk past a woman selling handmade dolls and children's clothes. My regional producer, fluent in Arabic, asks what she thinks of President Donald Trump's visit to Saudi Arabia. "We would like anything that would help the region, and help us," the woman says.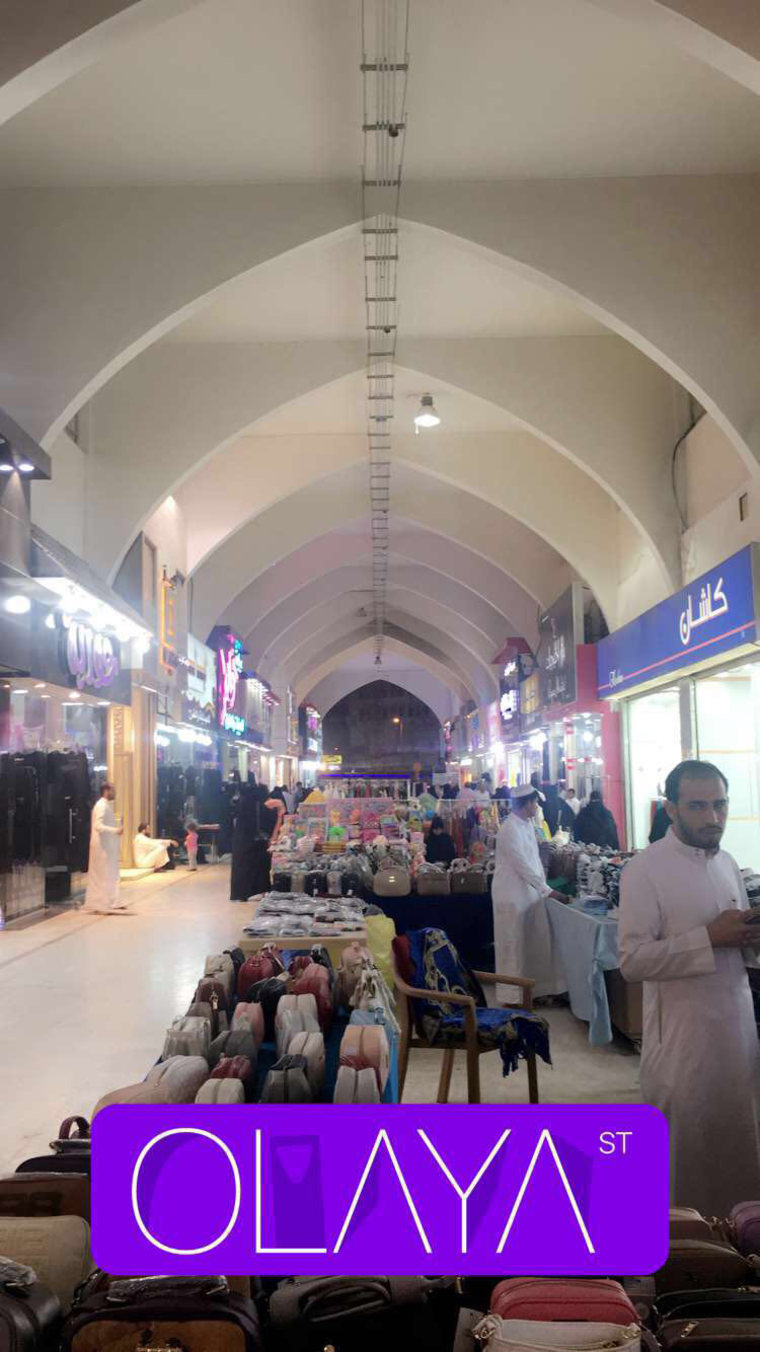 Around the corner, an aunt and her two nieces are heading toward a makeup counter. They speak English, and they're curious: Where do I live? What made us choose this souk?
We talk about Trump. "He might change the idea that he had before, about Islam, Muslim people," says Malak al-Zahrani.
"He had…" — here, she pauses — "…not the right idea about us here. So maybe when he came this time, he might change the idea. He might know us better."
She seems optimistic — and, back at our hotel, so do the president's senior advisers. They appear thrilled with the Riyadh portion of the trip, pointing to the launch of the Saudi center to counter global extremism, and to a task force intended to cut off financing to terrorists.
They're also unfazed by coverage of a softer tone from the president in his speech aimed at the Muslim world. "Did he soften?" one top aide asks, rhetorically. "I would argue: He toughened." Later, the adviser elaborates: "I think he came and delivered a pretty tough message, but not in a lecturing way."
And while the official makes a point to highlight the president's brief mention of the oppression of women, it's not something Trump publicly spent much time on. Same goes for the discussion of human rights. How the White House describes the approach to these issues: "Quietly, but seriously."
Riyadh may be half-a-world from Des Moines, but here — like in Iowa — the local newspapers give a sense of how the president's being received. "Trump Means Business," blared one Sunday paper's headline. As my NBC colleague Kelly O'Donnell observes, it gives Trump a headline he could have written himself.
Back home, the president''s facing other headlines. The Washington Post looked back at Trump's past controversial comments about Muslims, and headlined its story with a quote from then-candidate Trump: "'I think Islam hates us."
At the souk, several men are standing outside a shop. I ask again about the president. "This is politics," says one, in the traditional thobe and ghutrah worn by many Saudi men. "If someone is trying to extend an olive branch to you, then you should take it."
Before we leave, we tell another group of women why we're here. "We are very excited to have President Trump," says Ayesha al-Khayrha. "He's our guest." Our producer, who's translating, interjects: Being a guest in the Arab world is a big deal, she explains.
Al-Khayrha continues: "We hope that with his arrival, there will be a better relationship between them and us."
"This is what we pray for."