President Donald Trump engaged in some sharp-elbowed diplomacy Thursday when he appeared to shove aside the prime minister of a tiny Balkan country and barge to the front of the pack for a group photo at the NATO summit.
In a video that quickly went viral, an apparently grimacing Trump can be seen placing his right hand on the shoulder of Montenegro prime minister Dusko Markovic and then pushing him aside during the photo op in Brussels.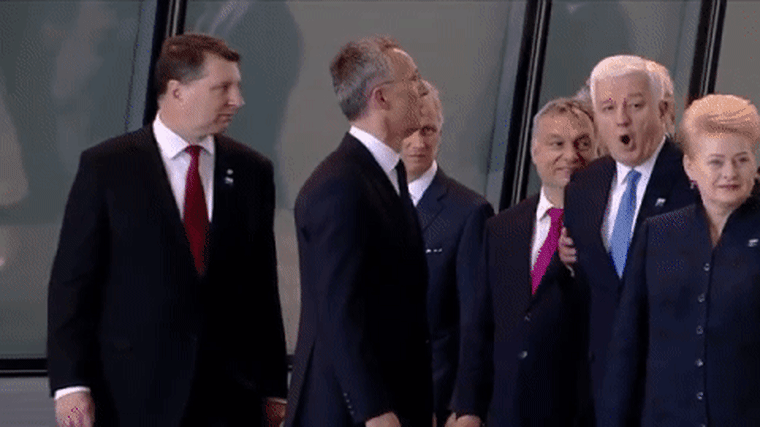 If Markovic, whose country has about as many residents as all of Washington, D.C., was miffed, it wasn't evident on his face. He continued to smile as Trump rearranged his jacket and chatted with other NATO leaders.
A White House official told NBC News the president was moving to a pre-determined location and was simply standing in the place he was assigned.
But it was yet another odd body language moment from Trump on his first trip abroad as president. And it came as the internet was still feasting on not one but two of the president's intense, white-knuckled handshakes with newly elected French president Emmanuel Macron.
In the first, Macron is seen shaking hands with other European leaders before turning to Trump, who practically grabs the Frenchman's hand and shakes it like he's sawing wood.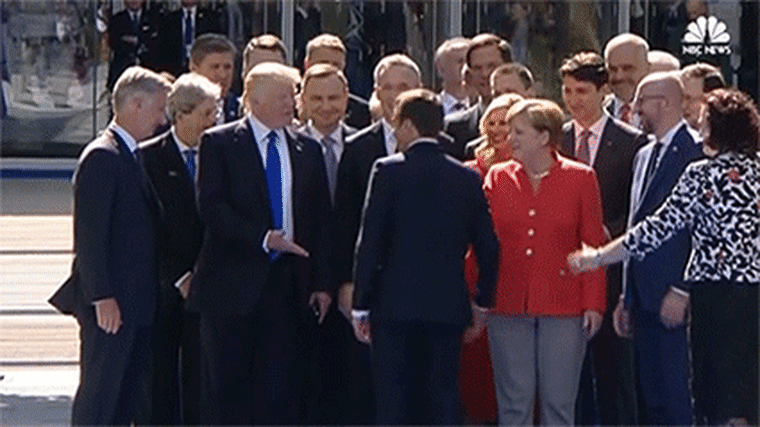 In the second, it's Macron who grabs Trump's extended hand and gives it a vigorous shake for what appears to be a beat or two longer than necessary.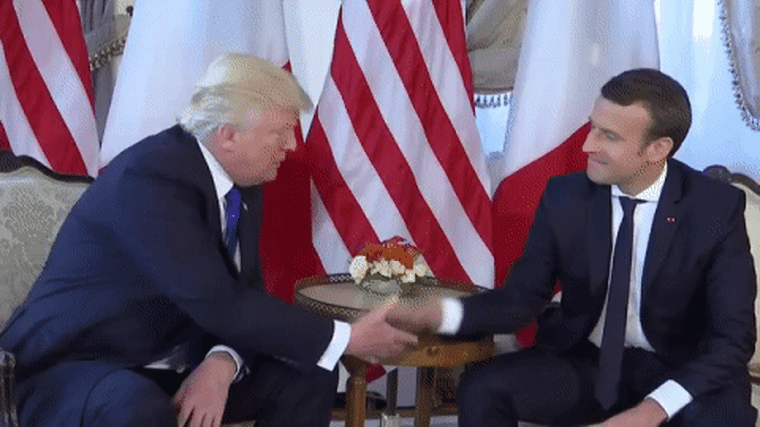 Earlier, it was video of Trump appearing to touch first lady Melania Trump's rump — after she appears to reject holding his hand while getting off Air Force One in Rome — that had tongues wagging.