BRUSSELS — President Donald Trump may find himself with some explaining to do during his visit to the European Union's de facto capital on Thursday — a place he called a "hellhole" just last year.
While Belgium may be smaller than Maryland and have a population of a little over 11 million, its capital is home to the headquarters of both NATO and the EU. Trump has been a vocal critic of both institutions.
"One thing is for sure, nobody is waiting for President Trump," said Lawrence Kerknawi, a political consultant who was taking a break from work before the 1,000-strong White House entourage arrived on Wednesday. "People are not excited that he is coming."
As Trump touched down on Belgian soil, 9,000 demonstrators took to the streets to protest his trip.
The message was clear. "Get the hell out of our hole," one placard read. Another stated: "Mr. Trump, you are not welcome."
Even before barbed-wire barricades closed many roads, some residents weren't enthusiastic about their American guest.
"I don't want to waste my time thinking about Trump," said Philippe Dekeysery, who was flicking through CDs at a flea market. "It's all show and no substance. I'm sure after calling the city a hellhole he'll come here and say, 'it's fabulous.'"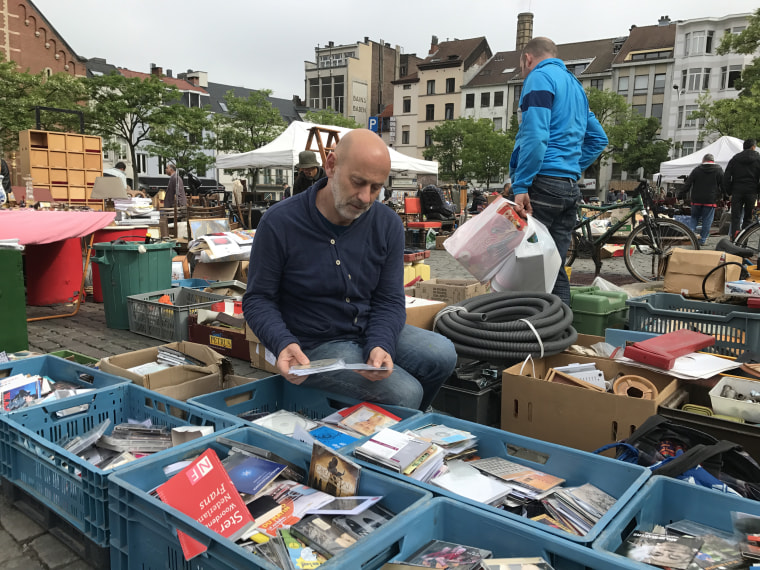 The now-infamous "hellhole" comment still stings locals.
"He doesn't know what he's talking about," said Claude Decorte, 46, who had just cycled for 90 minutes to get to his job at a bank in central Brussels. "I'd like to see him point out where Belgium is on a map. I'm sure he doesn't know where it is."
Trump has encouraged other EU member states to follow Britain's lead and leave the bloc. "They will soon be calling me MR. BREXIT!" he tweeted in the wake of last summer's referendum in the U.K.
But visitors at Mini-Europe, an amusement park that features small versions of the continent's most iconic buildings, were convinced the EU would outlast Trump's presidency.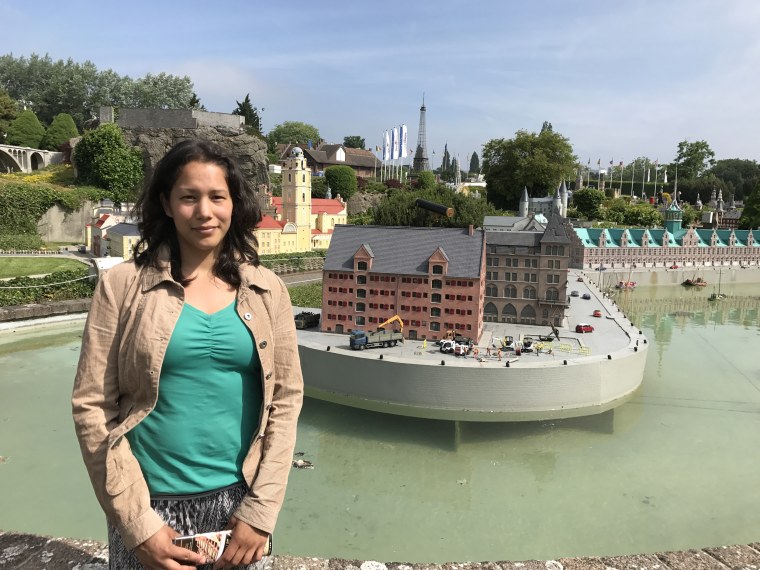 "He may have offended every nation in the European Union but then on a diplomatic level I think he will be quiet, because he has to be," predicted Thomas Mono, a 32-year-old Parisian who was admiring a version of Finland's Castle of Olavinlinna with his family.
"I don't think Trump is really a threat to Europe," added Israel Jofflot, a Belgian who was taking selfies in front of a tiny replica of his capital's Grande Place. "There's a lot of blah, blah, blah, that goes on but not much action."
Kerstin Maas-Enriquez, 29, a German who was visiting the park with her daughter and husband, suggested that Trump might even be a good thing for Europe.
"It might mean Europe has to be more independent and more united, and that can only be positive," she said.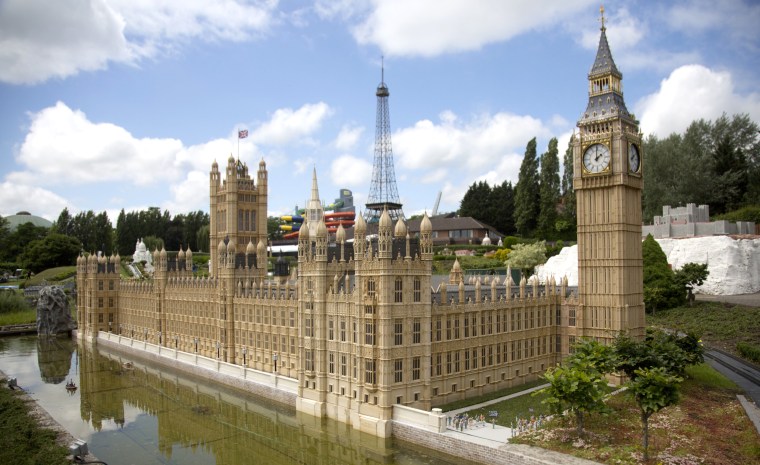 "I think people are hoping for the best but we don't really trust him," added Christian Bonte, 50, who works for the European Council. "There is a sense that he wants to pick apart Europe and deal with countries individually, but that's the equivalent of the EU dealing with each of the 50 American states separately. It wouldn't work."
Some Belgians thought that Trump's trip — which has included stops in Riyadh, Jerusalem, Bethlehem and the Vatican — had shown a new side of the president.
Haouraji Brahil, 70, a self-described prolific stamp collector who was digging around for treasures at the flea market, thought Trump had turned a corner.
"I think since he has become president he has changed," he said. "I think he is becoming more diplomatic. It will be interesting to see how he acts here and what he is here for."
Trump was due to sit down with European Council President Donald Tusk and European Commission President Jean-Claude Junker on Thursday.
He had lunch with French President Emmanuel Macron, who defeated far-right rival Marine Le Pen in last month's election. Before the vote, Trump described Le Pen —whom a French court once ruled could be described as a "fascist" — as the "strongest" candidate in the race.
In the afternoon, he is scheduled to attend his first NATO summit, where he is expected to push for members to boost defense spending to the equivalent of two percent of GDP.
The president has had an uneasy relationship with the alliance, even describing it as "obsolete." While he has since changed his mind —in April he said the organisation was "no longer obsolete" — his inconsistency has raised questions about whether the alliance can rely on America.
Related: Trump's Rhetoric Has This Town 'Ready for War'
The president's next stop will be the G-7 summit on the Italian island of Sicily.
Kerknawi, the Belgian political consultant, suggested there was little Trump could do during his 29 hours in Brussels to improve his reputation.
"He's very unpopular in Europe," he added. "People don't think he's very intelligent. Brussels is a complex city and European society is different from American society and he doesn't seem to get it."