LONDON — In the hours after his loyal supporters suppressed an insurrection of military officers last month, Turkish President Recep Tayyip Erdogan called the bloodiest coup attempt in Turkish history a "gift from God" that would allow him to "cleanse our army."
In nearly a month since the uprising, Erdogan has sought to clean out almost every institution that lies within his reach.
Some 60,000 people from the armed forces, judiciary, academia and even sports have been fired, suspended or jailed. The president has even floated the idea of restoring capital punishment — a move that would effectively halt Turkey's efforts to join the European Union.
But if the president and his supporters hope that his sweeping purge will coup-proof the military, they may only succeed in weakening it and distancing it further from its powerful ally in Washington, according to analysts and close observers of Turkey's military.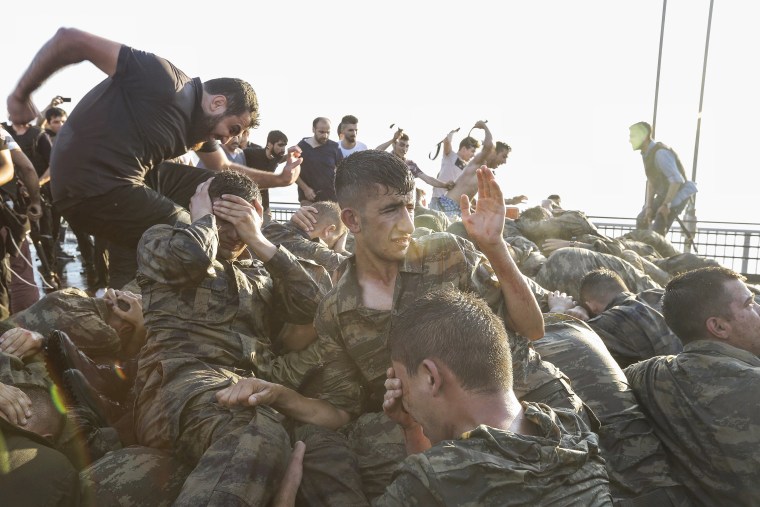 That would leave the second-largest military in NATO — a bulwark in the United States-led international coalition's fight against ISIS and the adhesive bond holding together American and Turkish diplomatic relations — as a battered shell of its former self.
"Coup-proofing doesn't work except that it fractures and divides armed forces," said Aaron Stein, a Turkey expert at the Atlantic Council, a Washington-based foreign policy think tank. "You're looking at a military that is at the top level officer corps fundamentally broken."
While there is little evidence yet that the coup and its attendant purges has diminished the military's ability to fight, defense experts said hemorrhaging senior officers will almost certainly take a toll.
The top brass has fired about 46 percent of armed forces' 325 generals and admirals. Many of those were arrested.
Related: Why Didn't Rebel F-16s Shoot Down Erdogan's Jet?
But when Turkey's Supreme Military Council promoted 99 officers to fill their empty spots, they left about 50 unfilled vacancies in the military's most senior ranks.
"No matter how justified, every purge inevitably effects, or raises question marks, over the efficacy of the army," said Bulent Aliriza, the director of the Turkey Project at the Washington-based Center for Strategic and International Studies. "One hopes the replacements will get up to speed very quickly."
Despite the strain inflicted by Erdogan's sweeping purges, Turkish history shows that deep cuts to the ranks often breeds further resentment and can lay the groundwork for still more internal unrest.
The military has forced four elected governments from power since 1960, and each intervention has been followed by its own restructuring.
This cyclical pattern demonstrates the capriciousness of Turkey's military leadership and the difficulty it faces in confronting manifold internal threats, including from leftists, secularists and adherents to Pensylvania-based Islamist cleric Fethullah Gulen.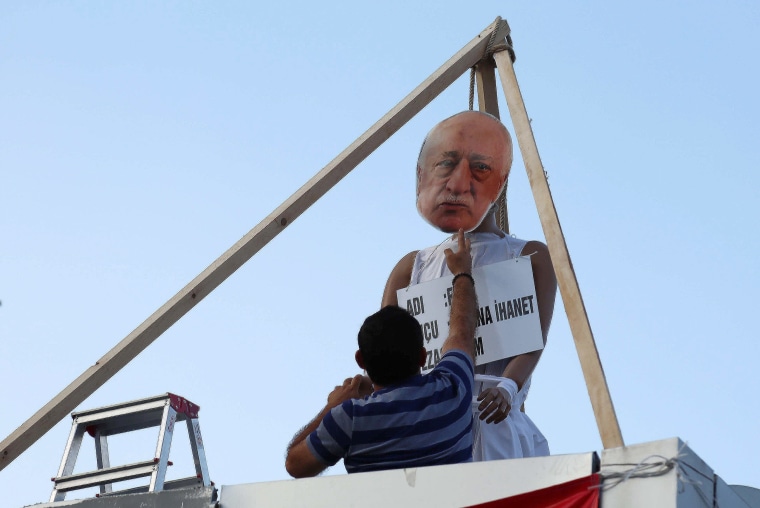 This month's hirings and firings come only a few years after Erdogan led a series of purges and show trials to confront Ergenekon, a possibly fictional cabal of secularist military leaders and bureaucrats whom Erdogan and his loyalists believed were conspiring to undermine his Islamist-oriented state.
Hundreds of officers were dismissed and some severely punished in mass trials that began in 2008.
The Ergenekon accusations were triggered by disciples of Gulen, Erdogan's erstwhile ally and the very same Islamist cleric whom the Turkish president now accuses of masterminding the July coup attempt.
Indeed, it is now the Gulenists — or those thought to harbor sympathies for Gulen — who are facing Mr. Erdogan's ire. Several officers who served jail time following the Ergenekon trials were among those who were promoted last month, Stein said.
Related: Will Failed Coup Make Turkey's Strongman Even Stronger?
"Now the cycle is repeating itself," Stein said. "It's the same thing all over again and it creates a recipe for morale problems throughout the ranks."
Stein recommended real policy reforms within the military's ranks. A stronger vetting process for senior officers, for example, could have potentially prevented some of the coup's alleged masterminds from reaching high ranks, he said.
But even if the latest purges amount to more of the same ineffective policy, they also reflect Erdogan's attempt to force his military to join his pivot to the east — a shift that is likely to further distance Turkey from the U.S.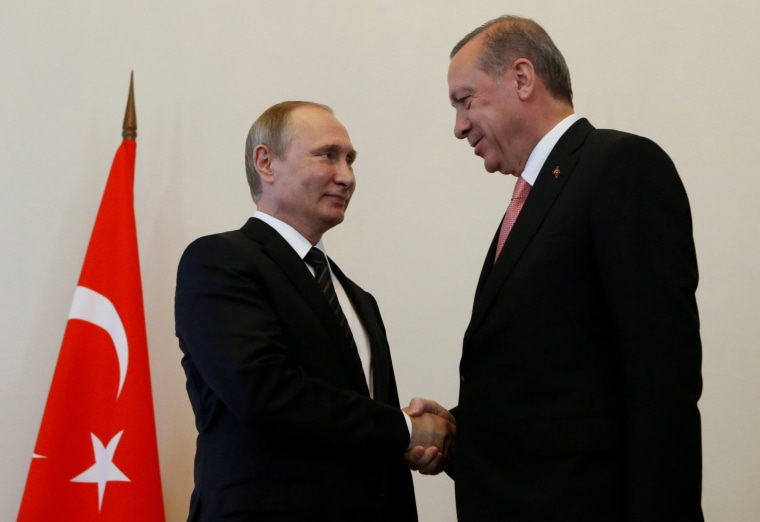 Erdogan's first international visit after the coup attempt was not to a NATO ally, but to Moscow. It was in Russia's capital last week where Erdogan strengthened ties with President Vladimir Putin — a leader who only a few months ago seemed to be pushing the countries to the brink of war.
In November, Putin ordered economic sanctions against Turkey over the downing of a Russian warplane —an incident he called a "stab in the back." Only days later, Russia's deputy defense minister alleged that Erdogan and his family were "involved" in ISIS' illegal oil trade and personally benefited from it. The Turkish president branded that claim "slander."
But last Tuesday, Erdogan thanked Putin twice for inviting him to Russia. He talked of "a new page in Russian-Turkish relations."
While Turkey's labor minister went as far to suggest that Washington was behind the coup — a claim which the U.S. ambassador to Ankara denied — the Kremlin was quick to voice support for Erdogan.
In the hours after the coup began, rumors spread that Erdogan was even resorting to NATO ally Germany for protection. A senior U.S. official told NBC News that the president was trying to leave Turkey and seeking asylum there. That information — and some other reports like it — turned out to be inaccurate.
A close look at the recently promoted officers reflects the view in Turkey's capital that Washington has abandoned Turkey diplomatically and either supported or tolerated Gulen, who has lived in exile in the U.S. since 1999.
"For the first time in recent memory, some in Ankara are questioning Turkey's NATO membership and discussing whether the country should instead move toward becoming a 'friend' of Russia," said Cagaptay Soner, an expert on Turkish security issues at the Washington Institute for Near East Policy.
Among the newly promoted leaders are a group of officers who are typically distrustful of the U.S. and NATO and seek a closer relationship with Russia and military powers further east.
Members of the group kept the country from assisting the U.S.-led invasion of Iraq in 2003, after which they were booted from the upper ranks in yet another round of purges.
However, those terminated in the past month include a cadre of pro-American, pro-NATO officers whom experts refer to as "Atlanticists." They were instrumental in urging Erdogan to host American fighter jets and drones at Incirlik Air Base for use against ISIS targets in northern Iraq and Syria.
With those officers now out of favor, Washington could find itself losing influence in the wake of Erdogan's purge.