Turkish prosecutors started questioning 27 generals and admirals Monday over the failed coup attempt in the NATO country, state-run media reported.
The Anadolu Agency said the group includes former air force commander Gen. Akin Ozturk, who has been described as the ringleader of the foiled uprising.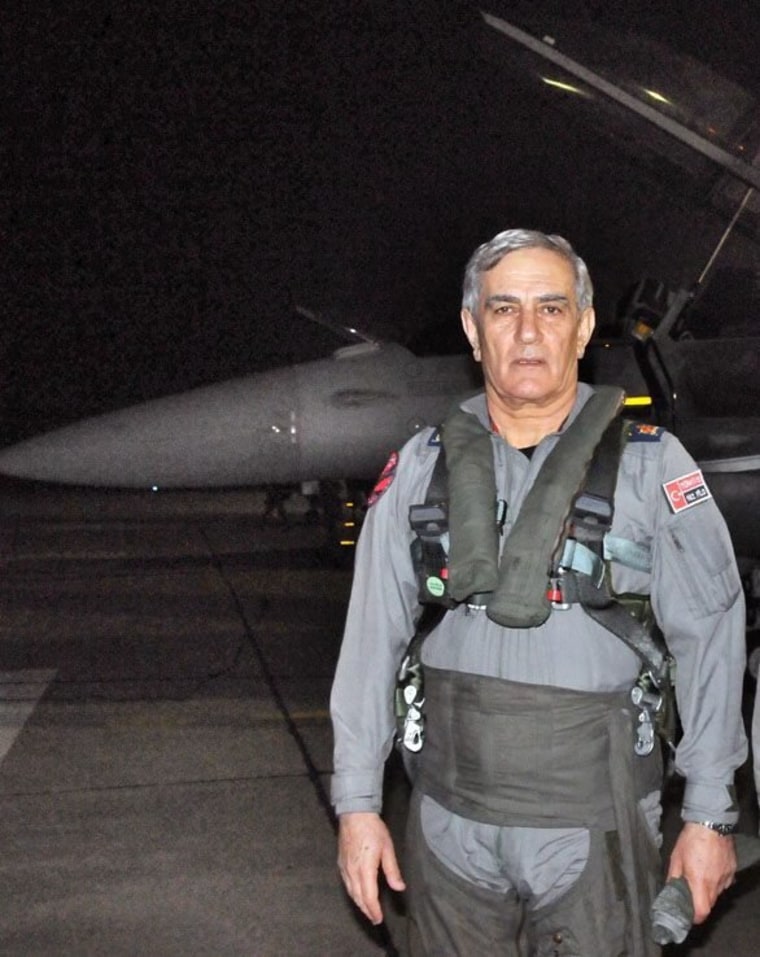 Ozturk has denied he was involved and in statements he made to Turkish media insisted he worked to quell Friday's uprising.
He served as head of the air force until 2015 and is a member of High Military Council (YAS), the top body overseeing the armed forces.
Ozturk was among thousands of soldiers detained, pictured on Sunday in handcuffs wearing a striped polo shirt at Ankara police headquarters.
The coup plotters sent warplanes firing on key government installations and tanks rolling into major cities, but the rebellion was quashed by loyal government forces and masses of civilians who took to the streets.
Related: Why Didn't Rebel F-16s Shoot Down Turkey Leader's Jet?
At least 294 people were killed and more than 1,400 wounded in the violence.
The clashes also shattered fragile confidence among Turkey's allies about security in the NATO country, which is a leading member of the U.S.-led coalition against ISIS.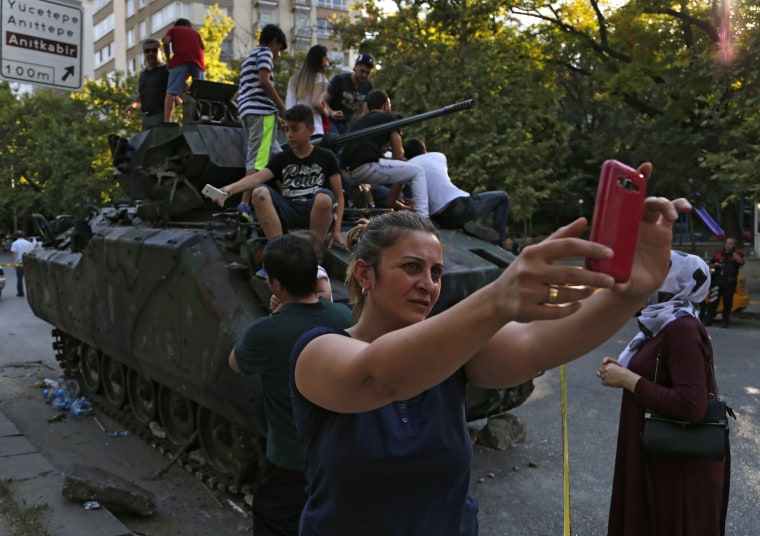 State-run Anadolu also reported Monday that the Interior Ministry has fired close to 9,000 personnel across the country following the foiled coup. They included 30 governors.
Turkish authorities on Sunday rounded up nearly 3,000 suspected military plotters, ranging from top commanders to foot soldiers, as well as another 3,000 judges and prosecutors.
The government has blamed the thwarted coup on supporters of U.S.-based Muslim cleric Fethullah Gulen, who has become President Recep Tayyip Erdogan's chief opponent.
Erdogan and the government have long accused Gulen's followers of trying to create a "parallel structure" within the courts, police, armed forces and media with the aim of seizing power, a charge the cleric has repeatedly denied.
Erdogan, his roots in Islamist politics, has always had a difficult relationship with the military, which long saw itself as the guardian of secularism in Turkey. It carried out three coups and forced a fourth, Islamist-led government from power in the second half of the 20th century.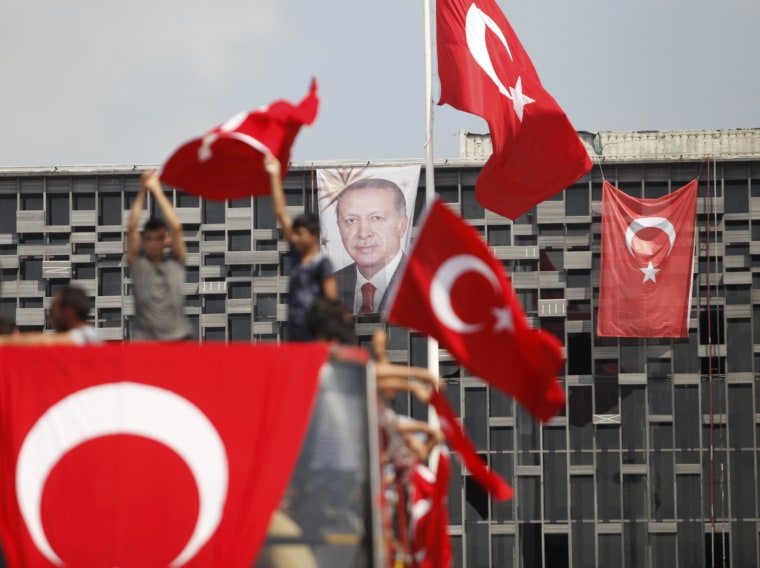 On Saturday, Labor Minister Suleyman Soylu told broadcaster Haberturk he believed Washington was behind the coup attempt.
Secretary of State John Kerry described suggestions of a U.S. role as "utterly false," and said on Sunday that Washington had had no advance intelligence of the insurrection.