Turkey's President Recep Tayyip Erdogan sat dowb with Russian counterpart Vladimir Putin Tuesday for a diplomatic reset — just as relations with the United States and Europe show strains after last month's failed coup.
The summit was aimed at ending a period of high tension and trade sanctions after Turkey downed a Russian fighter jet near the Syrian border last November — an act described by Putin as a "stab in the back."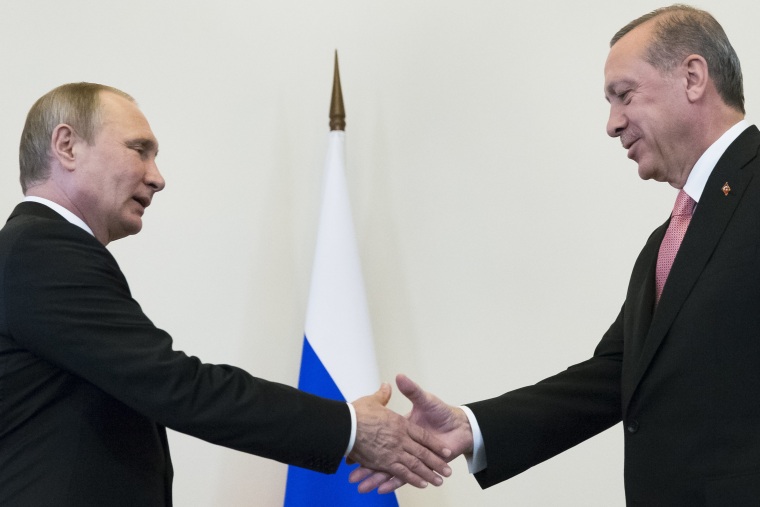 Turkey's relations with traditional allies including the U.S. have faltered over Ankara's post-coup crackdown, which has seen nearly 18,000 people detained or arrested and tens of thousands suspended or fired from their jobs on suspicion of being associated with the movement of U.S.-based Muslim cleric Fethullah Gulen.
The issue has soured relations, with members of the government implying the U.S. could have been behind the coup — a claim denied by leading American officials.
Turkey has also blasted its European allies for what it sees as a lack of support for a democratically-elected government which survived a violent attempt to overthrow it.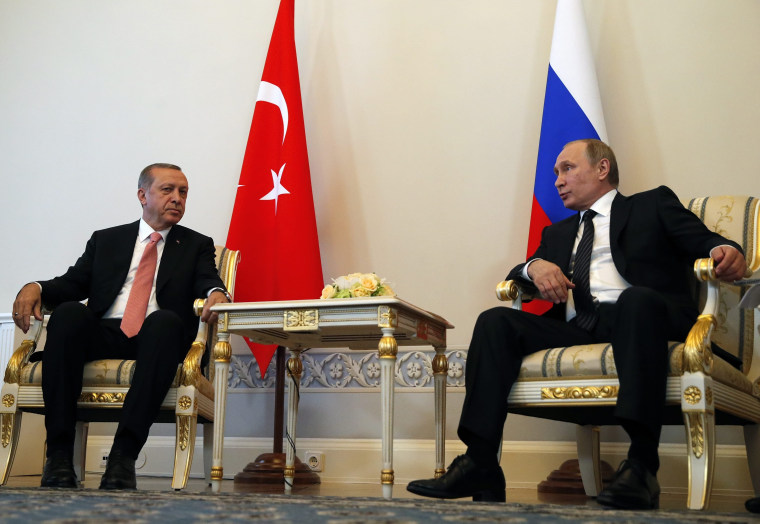 In contrast, the Kremlin was quick to voice support for Erdogan, reflecting Putin's intention to mend bilateral ties.
Erdogan in June sent a letter to Putin apologizing for Turkey's downing of the jet, setting the scene Tuesday's talks at Konstantin Palace in St. Petersburg.
Putin said he was "glad" to be seeing Erdogan again. "Despite the very difficult domestic situation your visit means that all us want the dialogue to be resumed and ties to be restored in the interests of the people of Turkey and Russia," Putin said.
Erdogan thanked Putin twice for inviting him to Russia and said cooperation between the two countries should benefit the entire region.
In an earlier interview with Russian news agency TASS published Tuesday, Erdogan said he wanted to reset relations with Russia from a clean slate and referred to Putin as "my friend."
"I am certain that … a new page in Russian-Turkish relations will be opened," he said.
However, analysts see the thaw as a matter of mutual convenience between two countries whose relations with the West have soured.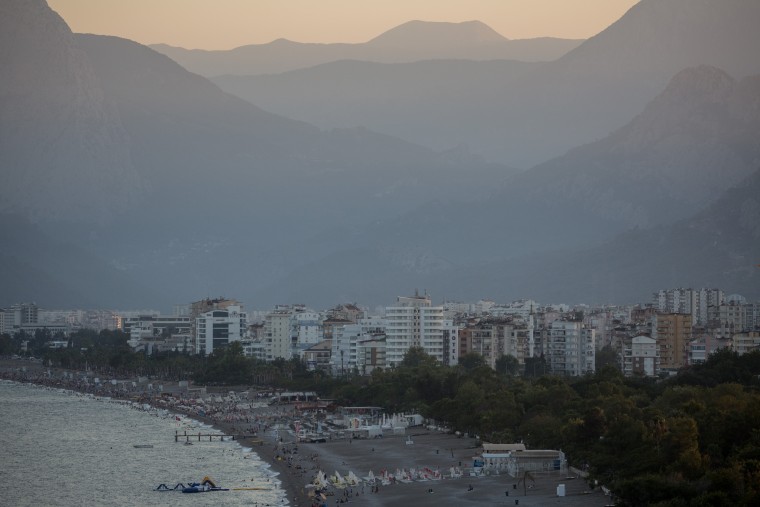 Mutual trade and tourism has suffered. Russia's trade sanctions and travel restrictions imposed on Turkey after the fighter jet incident saw an 87 percent drop in the number of Russian tourists visiting Turkey in the first half of 2016.
"This is an alliance of convenience, not a strategic relationship. It is more of a transactional relationship driven by converging interests and challenging circumstances," said Fadi Hakura, associate fellow at the Chatham House international affairs think tank in London. "Russia cannot replace the United States and NATO and European Union or European partners .... in relation to Turkey's strategic interests."
He noted three-quarters of Turkey's direct foreign investment comes from Europe and its military is firmly rooted in NATO, whereas it has a limited economic and trade relationship with Russia focused primarily on natural gas and agriculture, as well as construction and low-tech manufacturing.
Turkey restored access to pro-Kremlin Russian news website Sputnik in an apparent goodwill gesture a day before Erdogan's visit. Turkey had barred access to the website in April.
Germany denied Monday it was concerned by the thaw in relations between Turkey and Russia.
"We do not believe that the rapprochement between Turkey and Russia will have consequences for the security partnership within NATO," foreign ministry spokeswoman Sawsan Chebli told a regular government news conference. "Turkey is and remains an important partner within NATO."
However, Germany also said Turkey's plans to reinstate the death penalty would end its bid to join the EU.
"It's clear that there is no place in the European Union for a country that has the death penalty," German government spokeswoman Ulrike Demmer told reporters.