ANKARA, Turkey — Turkish authorities on Tuesday suspended some 12,800 police officers from duty over their suspected links to U.S.-based Muslim cleric Fethullah Gulen as Turkey pressed ahead with its vast crackdown on a network it says is behind the country's July 15 failed military coup.
In a brief statement posted on its website, the Turkish police headquarters said those suspended were allegedly "in cohesion with or connected to" Gulen's movement. It said 2,523 of them were police chiefs.
The move comes a day after the Cabinet extended by a further three months a state of emergency declared after the coup, which has facilitated the government's crackdown on Gulen's movement.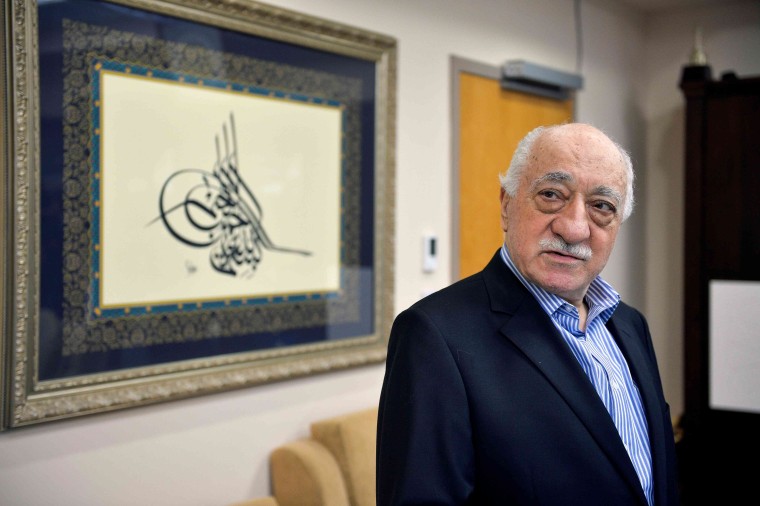 Tens of thousands of people have been dismissed or suspended from government jobs including in the military, police, judiciary and the education ministry. Around 32,000 people allegedly connected to the failed takeover attempt have been arrested, including dozens of journalists employed by Gulen-linked news outlets.
Authorities have closed schools, charities, foundations and even medical establishments associated to the movement and also appointed trustees to manage Gulen-linked businesses.
Turkey's main opposition party and human rights groups have accused the government of using emergency powers to clamp down on all dissenting voices — not just the Gulen movement.
Related: Turkey's Purge to Coup-Proof Its Military May Backfire
The state of emergency has allowed the government to rule through decrees, often bypassing parliament. Last week, authorities closed at least 12 Kurdish television stations for alleged threats to national security, including a station that broadcast children's cartoons in the Kurdish language.
Gulen, who lives in self-imposed exile in Pennsylvania, has denied involvement in the coup attempt that led to at least 270 deaths.
Turkey, however, wants him returned to stand trial for conspiring to bring down the government and has also requested that he be held in custody until the U.S. courts decide on his extradition to Turkey.